Grief and Loss in Joan's New Book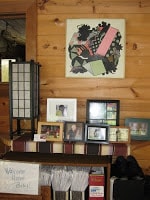 I'm working on my new book, Naked at Our Age, and I'm realizing the importance of including grief and loss in this book. Besides the fact that it abruptly changes then halts (temporarily or permanently) our senior sexual expression, loss is a part of love, especially at our age. Unless we're lucky (lucky?) enough to die at the same time, one of us will experience the heart-breaking, gut-wrenching, life-altering loss of the other.
Many people have asked me questions about my grief journey: other seniors and elders who have experienced loss of their beloved recently, counseling students who want to understand the raw truth of what it feels like, and friends and family who want to know how to help. My willingness to talk out loud and on the page about this, I see now, makes me a resource for others.
I never would have imagined that experiencing this grief would have some good come from it, but this is one more experience we have to learn to share. We're really not prepared for the emotional, mental, and physical changes we go through after our beloved dies. We don't know where to find help. Many of us are immobilized and don't ask for help. Our loved ones don't understand why "How are you?" is the wrong question.
So yes, I'll write a chapter or more about this in my new book, sharing my story and others' stories, with tips from grief counselors.
I'd like your help. If you have experienced loss of your beloved, either recently or in the past, and you're willing to be interviewed by email and share your experiences — what it was like with your loved one, what it was like to lose him or her, and what has helped you reclaim your life and, if pertinent, your sexuality (because that's the theme of this book), would you please email me with "grief story" in your header, and I'll send you some questions.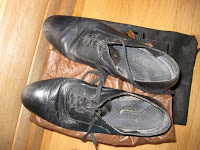 Thank you.