Natural Contours Vibrators & Candida Royalle DVDs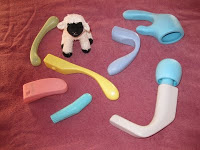 To my great delight, the nice folks at Natural Contours sent me seven personal massagers to review for you! (No, you can't have my job.) They're candy-colorful, smooth, quiet, strong, and beautifully designed for fit and function.
Natural Contours produces high-quality "designer vibes" designed to ergonomically fit the contours of a woman's body. And they do fit our contours!
For example, t
he Petite Pink Ribbon (so-named because Natural Contours donates 10% of sales proceeds from to Breast Cancer Action), small as it is, packs quite a vibrational punch as it wraps around the vulva, sending sizzles to the clitoris and the whole, wonderfully sensitive, surrounding area. The Petite fits our contours so well, in fact, that you could just slip it over your hungry parts, hold it there by wearing panties over it, and sit comfortably at the computer writing your blog post with the Petite quietly buzzing away. Ummm.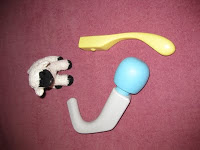 My favorites of the Natural Contours line are the Ideal and the Liberte. I like to use them together — the Liberte vaginally and the Ideal clitorally. I like that the Liberte is slim with a bigger spot for G-spot stimulation, and the shape and curvature of the handle part make it easy and comfortable to hold while G-spot pulsing. The Ideal is very strong yet easy to hold because of the angle of the handle.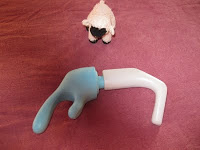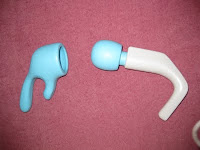 If you prefer, you can get your clitoral and vaginal vibrating going together by covering the head of the Ideal with the G-Plus, a rubbery addition that turns the Ideal into a dual-action vibrator.
I haven't covered all of these marvelous products (yet!), but I trust this review will spur you to take a look at the Natural Contours website and try one or more that you'd like to tickle your fancy. (Tell your partner or best buddy what you'd like as a holiday gift!)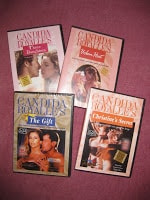 If you'd like an erotic film to accompany your vibrator exploration, four films produced by Candida Royalle feature scenes with women a bit older than the usual young-and-perfect actresses you usually see in sexually explicit films. Not our age, you understand, but women we can relate to. Candida Royalle is well known for creating women-friendly erotic films featuring what women like to see, such as foreplay, realistic characters, and a story (imagine that!).