A Single Man is a stunning, moving, unforgettable film. Most of the action is psychological and internal, the turmoil of the main character, George Falconer, a 52-year-old British college professor in Los Angeles, played brilliantly by Colin Firth. Jim, George's lover of 16 years, has just died, and George's grief must stay as closeted as his sexual orientation. It's 1962.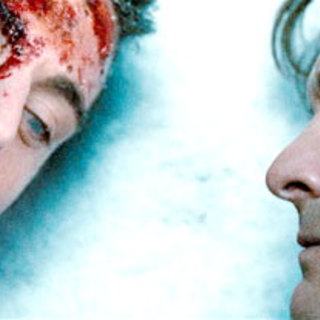 The film opens with George coming upon the lifeless body of Jim in the snow beside the car wreck that killed him. George kisses Jim's cold lips softly, and the camera lingers on Jim's vacant eyes. We learn later that this scene is fantasy — not only did George never see the dead body of his lover, he wasn't permitted to attend the funeral, which was "only for family."
George and Jim had been a committed couple for 16 years. Despite the constant reminders that this was 1962 — the Cuban crisis, the fashions and hair styles, the cars — I couldn't help comparing the mores of the times with today's. Although George would not have to be closeted today at work or socially, he still would not have been permitted to marry Jim in most states — including mine, California (the passage of Prop. 8 is a fact I still find unbelievable). Jim's family still could have held his funeral without George.
A Single Man takes place over the course of one day, supplemented by flashbacks.George is planning his suicide as neatly as he has lived his life: He sets out the suit he wants to be buried in, writes letters to the few people in his life who matter, cleans out his office, buys ammunition for a gun, and experiments with different positions for doing the deed.
Life interferes with his plans — people, really, but I dont want to reveal more. I've read several reviews, and I have to warn you that although the reviewers avoid spoiling the ending, the online commenters have no such compunction. I advise you to see the movie before learning how it ends.
Although this is clearly Colin Firth's movie, other actors deserve recognition: Julianne Moore who plays Charley, his best friend, who is still trying after all these years to get him in bed again (they tried it, before Jim); Matthew Goode, the appealing Jim in flashbacks; Nicholas Hoult, a beautiful young man, a student of George's who yearns to connect with George.
A Single Man was directed and co-written by Tom Ford and was based on the novel by Christopher Isherwood
, which I'm now eager to read.
If you're looking for fast action and flashy scenes, A Single Man isn't for you. It's a film for people who are willing to watch, absorb, listen, and feel. I loved it.
View the trailer: