If you've commented on my blog in the past….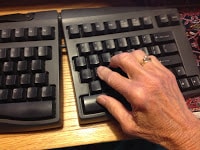 As you read in my earlier post
here
, I am collecting reader comments to include in my new book,
The Ultimate Guide to Sex after Fifty
, to be published by
Cleis Press
in 2015.
Besides inviting you to contribute comments specifically for The Ultimate Guide to Sex after Fifty, I'm going through the responses you've posted here on this blog over the years. I'm excerpting short snippets of your comments to illustrate points and illuminate topics in this book.
You won't be identified in any way, nor will I use any details that might enable anyone to identify you. Please contact me with any questions.
Thank you so much for participating in our community and making this blog a place to exchange ideas, information, experiences, and attitudes. I'm truly moved by your candor and thoughtfulness when you post comments here. Don't stop!