How To Help Your Partner With Erectile Dysfunction
"The first time a man experiences problems with his erection after years of normal function it can be like a punch in the gut. For most men, their sexual performance is a matter of pride. Men equate their erections with masculinity—their manhood."

– Michael Bates,  MD
Are you wondering how to deal with erectile dysfunction in a relationship? I write frequently about erectile difficulties, because this is an issue that my readers and audiences ask me about all the time. You can find plenty about staying sexual despite erectile dysfunction in my books, articles, and webinars. But I realize that a woman writing about erections may not strike you as having the same credibility as the same information coming from a man, especially a man with a medical degree.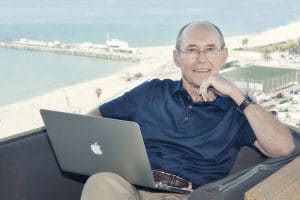 Michael Bates,  MD, is a retired OB/GYN physician who, with his wife Carolina, directs the website X's and O's, a resource center and retailer for folks over 50. In "How To Help Your Partner With Erectile Dysfunction (ED)," Dr. Bates suggests these steps for supporting a partner with ED and figuring out what options will help you remain a sexually vibrant couple:
Communicate. Start an honest conversation about the change in your sexual pattern as a couple.
Go to his doctor together to determine the cause of his ED. Run the tests to  discover or rule out medical conditions that can cause erection problems. Discuss his medications that may have sexual side effects.
Learn about medical options: medications, suppositories, injections, pumps, implants.
Try non-medical solutions, such as vibrators and penis rings.
Explore non-penetrative ways to arouse and satisfy each other, aka "outercourse." *

Read Dr. Bates's article here.
* My most popular workshop and webinar is "Great Sex without Penetration," which helps you enjoy hot sex without PIV (penis-in-vagina). As a special gift for reading this far, email me and ask how to view this 90-minute webinar for just $35 instead of $55.