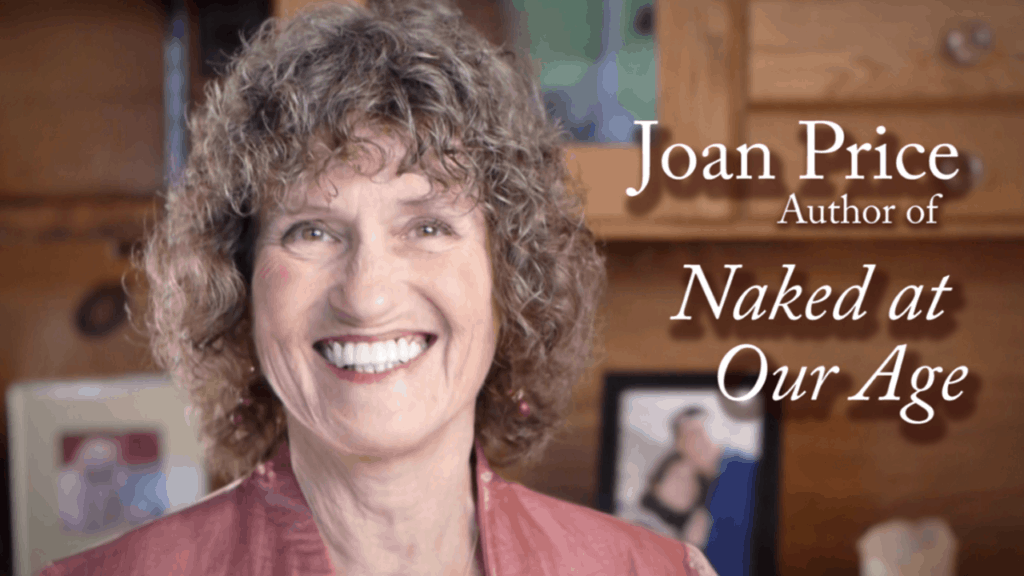 I am happy to share with you my new book trailer for Naked at Our Age: Talking Out Loud about Senior Sex.
I'll have two videos, actually. The video below is the "quickie" version, just a minute and a half long.
Coming soon is the three-minute version, the one with a little more "foreplay" (I know, three minutes isn't enough foreplay at our age, if ever, but please humor me with this analogy). The longer version gives more of the background and context of the book. I'll post that one soon.
Many thanks to Mitch Rice and Stephen Rice
for bringing this vision to life for me!
To watch this video on YouTube, click here.
To learn more about Naked at Our Age: Talking Out Loud about Senior Sex, click here.
Bill and Desiree: Love is Timeless
is a remarkably tender and realistic erotic documentary about senior sex from
Comstock Films
. Bill and Desiree are in love, and as erotic as their lovemaking are the heart-to-heart gazes they give each other, the intertwined fingers, the way Bill's hand lightly grazes Desiree's breast as they talk to the camera, the gentle corrections they make to each other's stories.
She looks in her 50s, he in his 60s, and their love is fresh and tender after 3-1/2 years together. They are buoyantly, joyously, agelessly sexual together, laughing as they make love, reveling in their connection. Much of the documentary is interview — we hear how they met, where they first made love, why they love each other, and how important sex is to both of them. The commentary is interspersed with flashes of their sexual activity.
Then, done talking, they make love… for a long time. The lovemaking is clearly genuine, no "money shots" for the camera or fake screams or bouncing boobs. Instead, we see Bill give Desiree several orgasms with fingers, mouth, and toys before getting to the main course. Although we see every body part close up, we tend to focus on the love and joy in their faces (or at least I did) more than their delightfully frisky genitals.
I liked how unlike traditional porn this film is. This is an aging couple — sexy, playful, and in love. They have body hair. They use lubricant. They make eye contact. He is dashing with his salt-and-pepper hair and fit body, and the softness of his caresses matters much more than the age spots on his hands. (She looks great, too, but I confess I spent most of my time watching him.)
Have you viewed this film or others like it? I hope you'll comment.