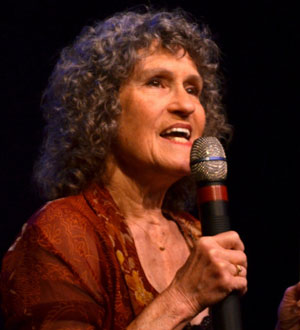 Meet Speaker Joan Price
Motivating fitness expert and
advocate for ageless sexuality
Meeting Planners:
Your secret to meeting success!
Energize, educate, and entertain your group with upbeat, motivating talks about ageless sexuality, fitness, or health & aging.
"We're redefining this aging stuff," says Joan.
Learn about how ageless sexuality advocate Joan Price connects with Boomer and beyond audiences with upbeat, candid talks and workshops about ageless sexuality. Topics include Talking Out Loud about Senior Sex; Women's Workshop: Sex after Sixty; Ask Me, I'll Tell You: Women and Men Talk about Sex & Aging; and How the Heck Do I Date at This Age? Click here for more information.
Watch Joan speak about senior sex: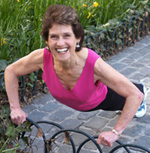 Learn about how fitness expert Joan Price invigorates and motivates audiences of all ages with motivating fitness talks and on-site fitness breaks, line dancing, and exercise classes. Joan connects with audiences who have challenges getting in shape and leaves them informed, satisfied, entertained, and ready to take their next step to improved health and fitness. Topics include Fitness in Minutes, not Hours, Yes, You CAN Get In Shape, 50 Ways to Leave Your Love Handles and We're Not Over The Hill—We're on Top of It! Click here for more information.