Clients and Audiences Rave about Joan Price's Presentations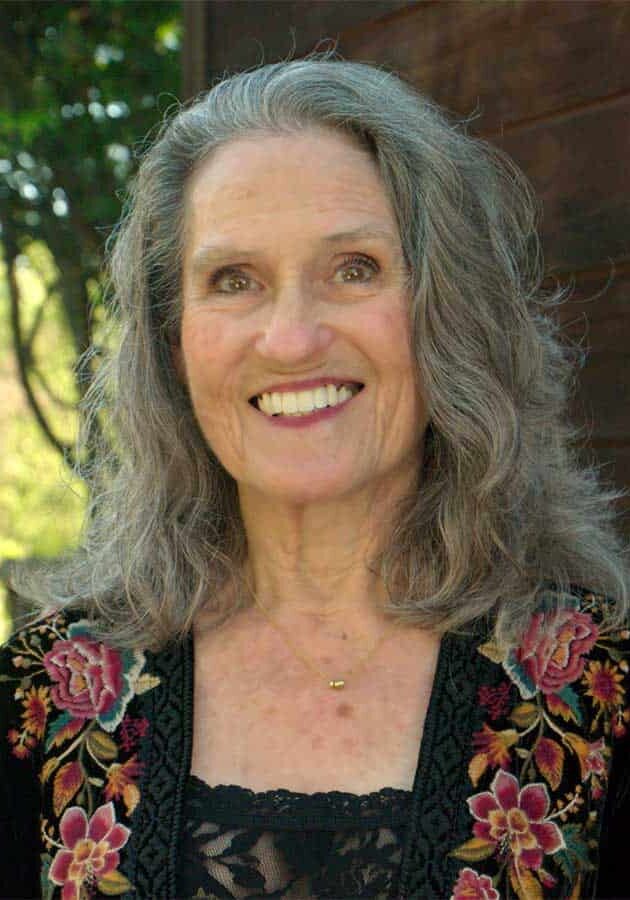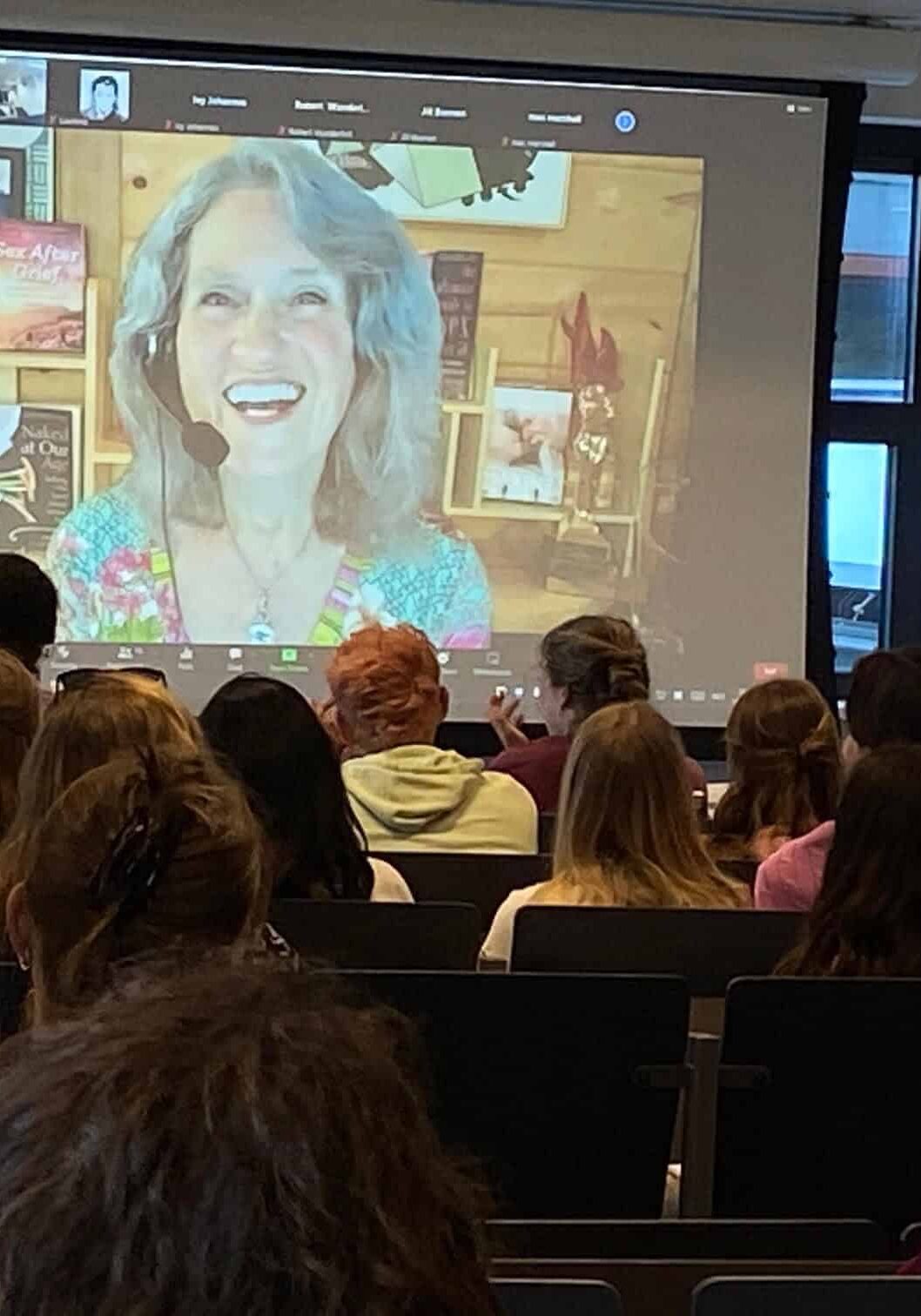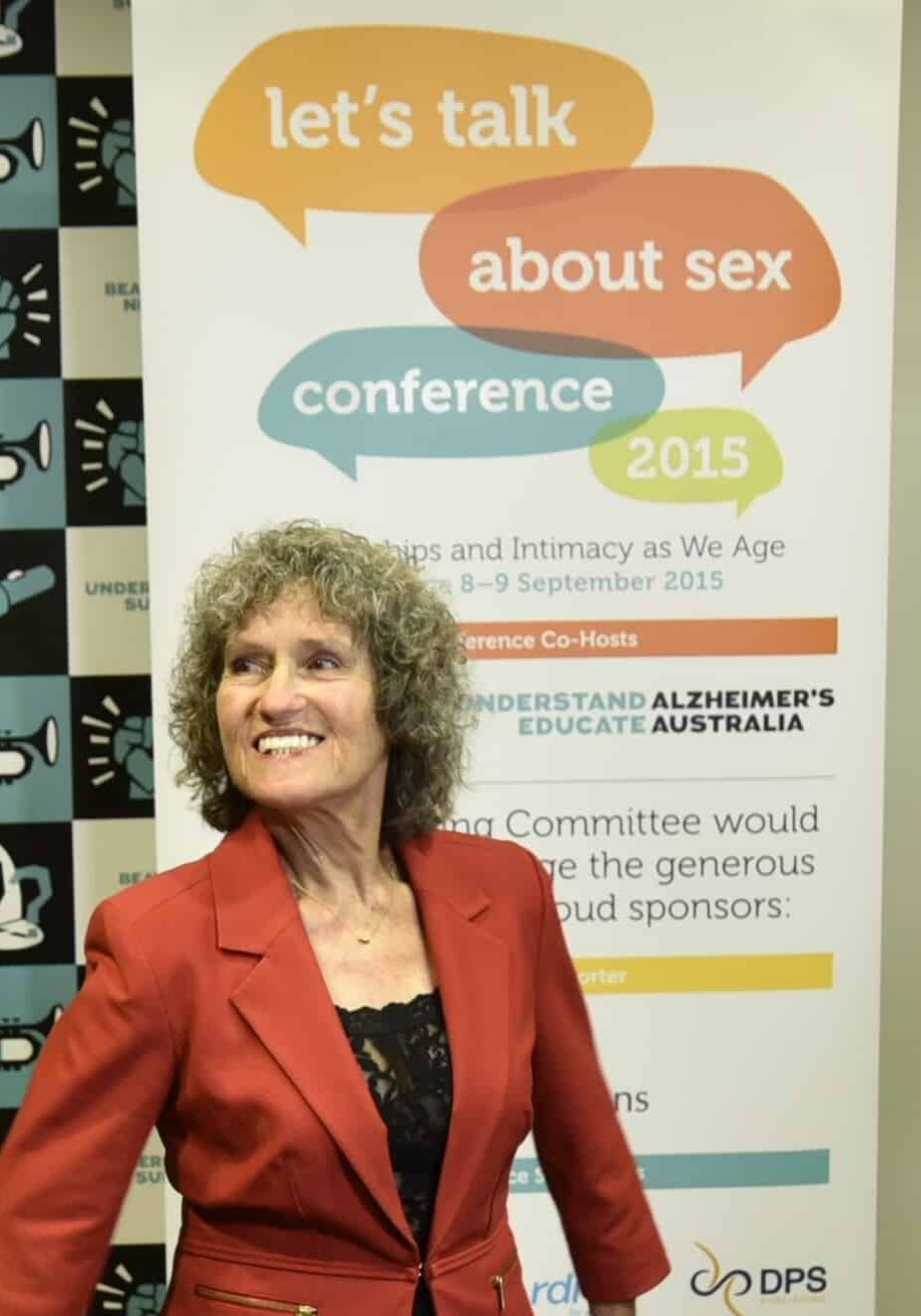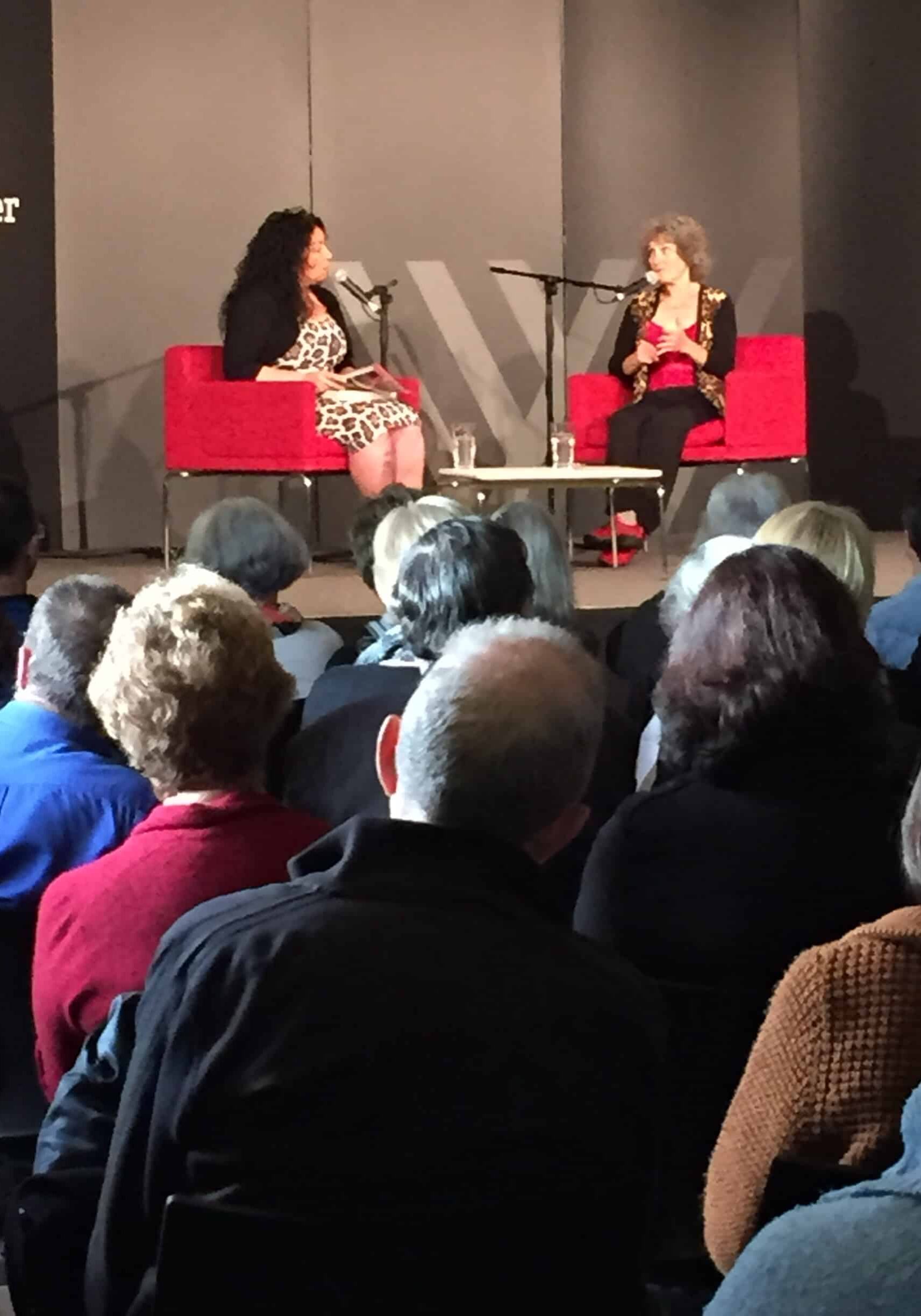 "I love your energy and clapped several times in my home office as you went through your presentation."
Attendee, "How the Heck Do I Date at This Age?" for Senior Planet & AARP, 2023
"I've been familiar with Joan's popularity among the older adults I serve for so many years. After all, her "Sex at Our Age" column for Senior Planet has been running for nearly a decade! After all this time, it was an absolute pleasure to finally work with her by hosting a webinar for AARP's Virtual Community Center. Her presentation, "How the Heck Do I Date at This Age?" was engaging, informative, and hilarious. I've never seen a Zoom chat so ablaze with conversation!! Even in a virtual room of more than 1,700 people, she is incredibly skilled at making people feel seen and allowing them to open up in ways they may have never before."
Breana Clark, MSW, Director of Virtual Program Experiences, OATS and Senior Planet from AARP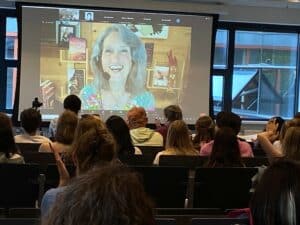 "Thank you so much for 'What I Wish I'd Known about Sex and Relationships When I Was Your Age.' Students were wildly enthusiastic! You really rock it. I enjoyed it very much, and so did the 170 students. They found it an eye-opener to hear someone speak so openly about sex, especially someone of your age, and from the States. They loved your openness – even on very personal experiences – and your willingness to answer their questions. And off course your infectious laugh! They approached me afterwards to thank me for inviting you. They loved it!"
Dr. Maerten H. Prins, Instructor, Radboud Universiteit, Nijmegen, the Netherlands
"Joan Price is an amazing educator. She provides a wealth of information, ideas, and lived experience, and delivers it in a way that's relatable and never condescending. Every time I see her speak, I fall in love a little more. Book her for your event!"
jessica drake
"Joan is an absolute pleasure to work with. Her virtual presentation – 7 Steps to Reclaiming Sexual Pleasure after 50 – Partnered or Solo – was a huge hit. We received several requests to bring her back. Joan's ability to make 'taboo' subjects comfortable, educational and fun is amazing. Even through Zoom, her warmth and knowledge shine through. My heartfelt gratitude goes to Joan for making my event an effortless success!"
Michele Mangrum, Manager, CJE SeniorLife, Chicago
"Great talk by Joan Price. I think she was the best speaker at any CJE event I attended."
"She's a hoot. Great presentation. My husband took lots of notes. Uh oh."
"Joan is awesome; knowledgeable, straightforward and humorous in her approach. I'm a fan!"
"Having taught at the university level for many years, I'm aware that people's attention begins to wander after an hour and a half. In this case the speaker was outstanding and my attention remained riveted on what she had to say. Thank you for scheduling this informative and entertaining presentation!"
Attendees, CJE Senior Life, Chicago
"A smashing success! Joan knocked it out of the park with three amazing virtual presentations for the Denver Public Library. All three were seamless and enjoyable for everyone. Joan's vivacity shines through, even in a virtual environment, easing any tension that might exist around such a touchy topic. Joan is easy to work with, reliable in both communication and action, and her presentation style is wry and witty!"
Tara Bannon Williamson, Senior Librarian, Park Hill Branch Library, Denver CO
"Masterful presentation. You are an incredibly effective public speaker. Something in your personal style pulls others into a seemingly close or even intimate space in which you share personal stories effectively by way of making important larger points. Your viewers/listeners are lured in because you've allowed them in on secrets, on personal things, and they come away feeling special and included. It's a power that you have."
"I cannot say enough good things about your keynote. It was definitely the highlight of the day. I always enjoy listening to you. I feel you're always teaching me things. You shine on camera. You absolutely sparkle, you captivate your audience, you are perfectly in your element."
Attendees, Sex Down South virtual conference, Sept. 2020
"Joan is a light! We had the pleasure to have her speak at our Pain and Pleasure panel at the World Sexual Health Day celebration 2020 hosted by Stanford University. Joan is informed, informative and engaging with her presence and message. She has a way to convey critical information in a humorous and accessible way that lands with every single member of the audience. Joan is also savvy in navigating virtual presentations which was a huge bonus for us. We look forward to our future collaborations with her."
Sara Nasserzadeh, PhD, Co-Chair, World Sexual Health Day at Stanford University
"I'm a fan. I've read your book Naked at Our Age and seen you lecture at several sex ed conferences over the years. I love what you've created in the world. Your no-BS honest writing about sex and relationships has been a game-changer for my clients who've read your work in tandem with my coaching. You've busted through the taboo of talking about and having sex as a senior. Thank you so much for your work. You have so much wisdom and expertise to share with women who want to stop struggling in their sex lives from a lack of information or damaging myths and feel truly alive and confident in their bodies."
Eva Blake, Sophisticated Sex Ed and Intimacy Coaching
"Joan Price was our keynote speaker for our 39th annual Mental Health and Aging Conference. Our focus this year was Intimacy and Sexual Expression in an E-Society. Joan was the absolute perfect fit for our conference! We had other speakers, but Joan's presentation was genuine, grounded, factual and very educational — and a bit funny at times! Her matter-of-fact sharing helped to ease the audience's minds on a topic seldom spoken about in public: sex! We all learned a great deal from her vast experience, and the evaluations raved about her presentation. We are so very happy to have had the privilege of getting to know her — she's one wonderful human being!"
Deborah Roberts, Clinical Training Director, Turning Point Community Programs, Sacramento, CA
"This fit and sassy septuagenarian is a role-model extraordinaire. To the prize-winning author of Naked at Our Age and Sex After Grief, no question about senior sex is off-limits. She is known as as a fierce advocate for ageless sexuality and is about as open as it gets when it comes to talking about sex. Joan is zealous about spreading the word that adults can be passionate and desirable at any age. She is frank, funny, knowledgeable and articulate. Our members are still talking about her presentations. Very well received, indeed!"
Riverdale Senior Services, Bronx, NY
"Twenty-six letters in the alphabet aren't enough to express my gratitude for what I learned from your '7 Myths About Sex and Aging' talk! Thank you."
Successful Aging Expo attendee, San Diego
"As seniors, my wife and I were struggling with how aging and our sex lives were intersecting. Joan saved our sex lives and brought fun and adventure back into our marriage."
Sam, age 64
"When I first met Joan, I was instantly drawn to her personality and charisma. I knew years ago I wanted to collaborate with her on a project, and I'm so glad that things have finally come together. Co-creating jessica drake's Guide to Wicked Sex "Senior Sex" with her was a dream come true. From the pre-planning stages, into casting and production, all the way to the finished product, her enthusiasm, creativity and heart made this project even better than I could have ever imagined. There aren't enough words to express my gratitude and devotion. Joan is an amazing woman, co-creator, and most importantly, a friend."
jessica drake
"Thank you for being our keynote speaker for our inaugural Let's Talk About Sex, Relationships and Intimacy as We Age conference in Melbourne, Australia in September 2015. The feedback we had about your session was excellent. Delegates were inspired by the level of experience you brought, your compassion, and the work you have done in this area. Conference delegates included health professionals, Policy makers, residential aged care providers, carers, people living with dementia and seniors in our community. You managed to speak in a way that captivated all groups and left them inspired to make a difference in their work places and community. It was such a pleasure to work with you, Joan! We were grateful for your willingness to step in for an additional session when another speaker was unwell and your willingness to do media were greatly appreciated. Thank you for your expertise, compassion and generosity."
Maree McCabe, CEO Alzheimer's Australia Vic, Melbourne, Australia)
"Bringing Joan Price to our 2016 conference for healthcare providers was a dream come true. Our conference organizer had heard Joan speak a few years prior and was so impressed. When we needed a speaker to address a group of medical professionals about senior sexuality, there was really only one person on our short list: Joan Price. From start to finish, Joan was professional, adaptable and easy to work with. The depth and breadth of her knowledge can only be topped by the sensitivity she brings to her subject. We were fortunate enough to book her for an additional event while she was in town. At the second event, she worked with seniors who were looking for solid information about remaining sexually happy into their golden years. All participants from both events were delighted with the knowledge Joan shared. I would happily host Joan again in Milwaukee (or anywhere, really). She is an asset to the sexuality education community."
Lucky Tomaszek, Education Coordinator, Tool Shed Toys
"Working with Joan is a dream. After having worked alongside her, it's no surprise that people feel so comfortable opening up to her about their most intimate concerns. Joan is incredibly attentive, welcoming, shrewd, hilarious, caring, and altruistic. The world is a sexually healthier place because of her."
Francisco Ramirez, MPH
"I knew how awesome Joan was before she came to St. Louis, but her audiences were new to her mission, topic, and presentation style. It was so rewarding watching her knock their socks off! The audience was rapt, enlightened, and curious! Her positive energy and confidence made a great impression. I attended all three of her talks, and learned something new each time. She definitely changed lives for the better in my town. I am so grateful we were able to make her visit a reality!"
Kendra Holliday, Sex Positive St. Louis
"Thank you for speaking at our 2016 Sex and Aging Conference. I sincerely appreciated your flexibility in assisting us when one of our speaker/presenters had a last-minute emergency. Your kindness in pitching in with an additional presentation made light work of a very difficult situation. Further, your grace, humor and light touch with a complicated and sensitive subject made for a wonderful day of learning, fun and personal growth for everyone. What a charming approach to sex and sexuality!"
Marti Bailey, Director, Sibley Senior Assn & Community Health, Sibley Memorial Hospital Senior Services, Washington, DC 20016
"I can't believe how much knowledge I drew from the few days she was training at our store. I help people that fall on a spectrum of ages, and through her books and trainings, I feel so much better equipped to help these people. Can't talk highly enough about her."
"I am such a fan of Joan and her work. Watching her teach a workshop is a delightful experience! Her passion for sex positive education is obvious, and it also doesn't hurt that she's a wonderfully witty speaker and smart as a whip. But what really blew me away about Joan is her professionalism and pedagogical skills. Joan strides determinedly into the difficult conversations with her audiences, bringing a natural optimism, sensitivity and open-heartedness that is truly moving. The sex positive community is so lucky to have an educator, writer and progressive thinker like Joan."
"The knowledge and experience Joan brings to the table is pretty astounding; she is incredibly passionate, open, intelligent, and well spoken. Her training for our staff was perfectly customized to what we wanted and needed to know to better serve our senior clientele, with a great mix of both practical tips and education on how the body changes as we age. Joan was so approachable and friendly, which made for a really fun training experience and allowed our staff to ask any question and get thorough, honest answers."
"Joan is a dynamic educator who weaves humor, theater, physicality and true knowledge into not only her workshops, but everything she does. If you are interested in ageless sexuality, Joan is your person. Read her books, check out her blog and fly her to your neck of the woods. You will not be sorry."
Praise from the staff at The Smitten Kitten, Minneapolis, MN:
"Thank you for the incredible lecture you gave in May at the Radboud University, in the Netherlands. You opened my eyes about sex in older age. I had a very glum outlook towards sex during aging, so I'm happy to have found out that it does not have to become boring and less sensual. I took your advice and talked to my partner about what I wanted. You also helped a friend of mine in the audience to get the courage to break up after you made it clear that 'just because a relationship has ended, does not mean it is a failed relationship.' Not only did you open our minds concerning sex in older age, but you also made a positive impact in our lives today! I would encourage you not to limit yourself to speaking in front of older adults, because the sooner young adults learn about sex and aging, the less stigma will be around the topic, and the more open minded people will be about sex in general."
Hannah Baumann
Student, age 23, Radboud University, Nijmegen, the Netherlands
"Joan Price's presentation on ageless sexuality for the psychiatry department at Kaiser Permanente Santa Rosa was both eye-opening and informative. Her comfort level with the topic of sex combined with her expertise make her an excellent resource. Joan's books should be required reading for all medical professionals working with people over the age of 50."
Remi Newman, www.healthysexforlife.com, sex educator and instructor of Sex & Sensibility, a workshop for women at Kaiser Permanente Santa Rosa
"I'd love to speak for the whole of Australia, but just for now, let me say how thrilled we are to hear Joan's' message, to everyone over 50, on ways to continue being active and engaged with life. Her message about the evolution of our sexual lives as we age is powerful and important and I say, thank you!"
JD Ryan
owner, Downunder Toys, Melbourne, Australia
"Sex and aging is a topic that is not so easy for many people to talk about, but you did it with openness and feeling. Your humor did a lot to get people relaxed. From the number and quality of the questions that were asked, it was clear the audience was with you. Thank you for sharing your expertise with us."
Philip Wigen, Oakmont Sunday Symposium, Santa Rosa, CA
"I loved your workshop and I appreciated the insight you were able to provide. The staff was really energized by the topic and they all gushed to me about how much they enjoyed you. It's my plan to have you as much a part of our regular workshop rotation as much as I can."
Brandon Bartling, manager, The Pleasure Chest, New York, NY.