jessica drake and Joan Price Team Up for 'Guide to Wicked Sex: Senior Sex'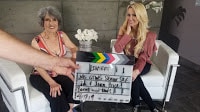 4/22/19 update from Joan: Our film shoot was last week, and it was amazing! I'll write up a separate blog post describing the experience soon. The crew and cast were marvelous, especially our director, the extraordinary jessica drake. Experience of a lifetime! I'll keep you posted about release date and how to order. (The best way to make sure you don't miss out is to subscribe to my newsletter here.) 

FOR IMMEDIATE RELEASE
jessica drake and Joan Price Team Up
For
'Guide to Wicked Sex: Senior Sex'
Wicked Pictures is Casting for Nude
and All-Sex Roles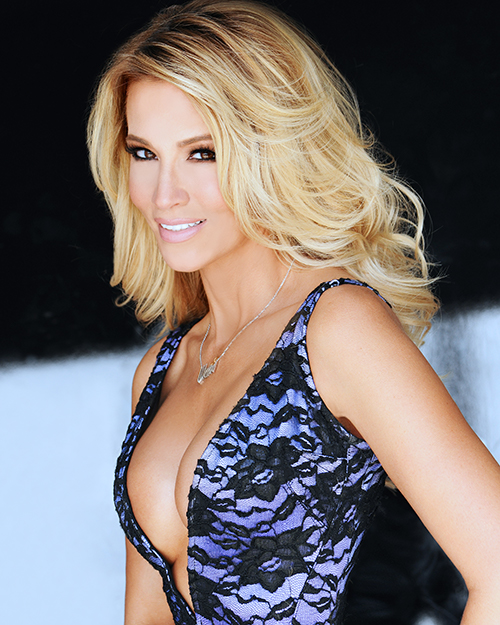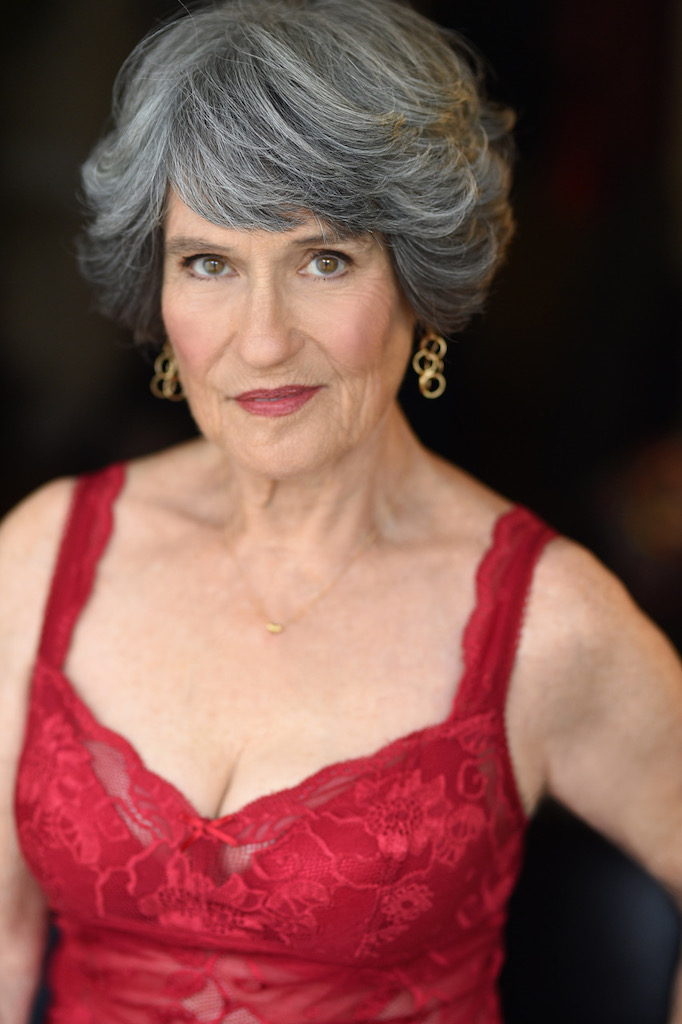 LOS ANGELES –
(February 13, 2019) –
Adult
superstar, sex educator
and
exclusive
Wicked Pictures
contract star
jessica
drake
is teaming up with acclaimed author and expert on senior sex
Joan Price
for the newest installment of

jessica

drake's Guide to Wicked Sex: Senior Sex.

The award-winning instructional series is now in pre-production and casting for several roles.
The newest edition of

Guide to Wicked Sex

aims to explore sexually active aging, and how couples and singles can keep the fire going and the body responding throughout the passage of time. This collaboration between the award-winning performer and activist and the noted expert on senior sex will offer insights and tips for better sex after age 50, 60, 70, and beyond.
Wicked Pictures is currently seeking people over 60 years of age who are interested in participating in this educational video with interviews, hardcore demonstrations, and possibly penetrative sex scenes. All applicants will be considered and the director is open to all entries. Previous on-camera experience is not necessary. To apply, please send photos and a short biography to
GTWScasting@wickedpictures.com
.
Drake recounts when the seeds for the project were first planted, "When I met
Joan
years ago, I realized immediately the impact she was making not only on seniors
worldwide,
but also the educational community. She has a gift of authenticity and relatability that few can match. I've wanted to collaborate with her for quite some time now to make an educational resource for older adults – generations that missed out on sex ed growing up and are now facing new challenges." She continues with her current ideas, "My goals for this project are to 'give permission' to folks who may not believe they have it, to explore their sexualities and live out their fantasies, no matter their age or perceived physical limitations. I want to use my Guide to Wicked Sex series to empower as many people as possible, and I am grateful to Joan for her hard work and effort in creating this vision along with me."
"Guide to Wicked Sex: Senior Sex" will take viewers through a variety of topics, from how aging affects our bodies and responsiveness, relationship communication, expanding what "great sex" can be, overcoming the obstacles, and staying sexual while
solo.
With expert advice and unique insights from drake and Price, this new installment of the acclaimed series will feature people in explicit demonstrations and sex scenes illustrating sex tips and techniques to enhance the sexual experience, partnered or solo.
Price comments, "I've long admired
jessica
drake for her sexual rights activism, her support of causes that touch her heart, and her dedication to sex education. Our Wicked Guide to Senior Sex is an outgrowth of all of these. jessica and I have been discussing and planning this project for a couple of years, and I'm thrilled that it will come to fruition in the next few months!" She explains, "Why a Wicked Guide to Senior Sex? You'd think that by age 50, 60, 70 and beyond, we'd know everything we need to know about sex. But no one warns us that our bodies and sexual responses will change as we age, often dramatically. Many seniors think that sex is over when they start experiencing sexual challenges, discomforts, and disappointments. But the truth is that sex can be exciting and satisfying again—with the right education, a spirit of adventure, and clear communication. I'm 75, and I've been writing and speaking about senior sex since 2005. This film will give a new dimension to older-adult sex education, with clear, practical advice demonstrated by real, sexy seniors."
As a noted author of several books about senior sex, including "The Ultimate Guide to Sex After 50," and self-described "advocate for ageless sexuality," Joan Price is recognized for her active approach and support to restore or recreate satisfying sex for boomers, seniors, and elders.
Nominated Sexpert of the Year and Crossover Star of the Year at the
2019 XBIZ Awards
, 
jessica drake is known for her best-selling adult movies and popular live appearances at men's clubs. She is also a frequent contributor to a variety of media outlets as well as being highly sought-after sexual wellness speaker and educator who lectures at universities and leads seminars and workshops around the world. She is the writer, producer, and director of the video series
"
jessica
drake's Guide to Wicked Sex,"
which has received critical acclaim from industry stalwarts AVN, XBIZ, Fleshbot.com, and others, as well as mainstream outlets like The Huffington Post, Cosmopolitan, Refinery29
and
many others.
For more information about "
jessica
drake's Guide to Wicked Sex" titles, appearances, and sex education seminar series, visit
GuideToWickedSex.com
.
About
Joan Price:
Joan Price
calls herself an advocate for ageless sexuality. She has been called other things by the media: "senior
sexpert," "the beautiful face of senior sex," and—her favorite—"wrinkly sex kitten." Joan has been writing and speaking
about senior sex since 2005. Her books include:
Sex afterGrief: Navigating Your Sexuality After Loss of Your Beloved

, Joan's newest book, coming August 2019.

The Ultimate Guide to Sex after Fifty: How to Maintain – or Regain!

– a Spicy, Satisfying Sex Life

, her most comprehensive senior sex book.

Naked at Our Age: Talking Out Loud about Senior Sex

, winner of Outstanding Self-Help Book 2012 from the American Society of Journalists and Authors and 2012 Book Award from American Association of Sexuality Educators, Counselors

and

Therapists.

B

etter Than I Ever Expected: Straight Talk about Sex After Sixty

, Joan's spicy memoir celebrating the joys of older-age sexuality.

Ageless Erotica

, a steamy senior sex anthology which Joan conceived and edited.
At age 75, Joan Price continues to talk out loud about senior sex — partnered or solo – in speeches, workshops, and webinars, and on her zesty blog,
Naked at Our Age
, which includes senior sex news, views, and sex toy reviews from a senior perspective. She also writes the "Sex at Our Age" column for
Senior Planet
. Subscribe to her newsletter
here
and watch her entertaining, free webinar, "
Safer Sex for Seniors
".
An exclusive Wicked Pictures performer, writer, and director, as well as a global humanitarian and emerging sexual wellness authority,
jessica
drake's brilliant
career
is
illuminated by her prodigious talent and adult industry clout. A recipient of three coveted AVN Best Actress awards and AVN's Mainstream Star of the Year honor,
jessica
has solidified her status as one of the industry's most illustrious stars. However, it is her time invested in healing, working alongside, and educating the public of which she is most proud. In her self-directed, written, and produced "
jessica
drake's Guide to Wicked Sex" series of instructional videos,
jessica
brings erotic topics to life through intimate demonstrations performed by some of today's top adult stars. Each edition addresses a different aspect of human sexuality, which is presented in the spirit of inclusion and explored with a distinct blend of knowledge, experience, and good humor. The series has earned recognition from AVN, XBIZ, and The Feminist Porn Awards, and is available on DVD, VOD
and
multiple streaming platforms.
A charismatic public speaker, the same demand for her modern sex education DVDs also takes
jessica
around the world – presenting seminars and workshops at expos, retail outlets, and colleges like USC, UCLA, and Chapman University – where she speaks to curious adults desiring to learn more about sex, romance, and communication. jessica also continues to be a paramount voice for sex workers across the world – she's spoken at the Let Us Survive March, a rally for sex worker rights, and is a continuing sponsor of one of the first summits for sex workers, CatalystCon.
While
jessica
is certainly a performer at heart, her passion for sex education, advocacy, and inclusion are just as potent. "My passion comes from personal experience," she states candidly, "from the idea we are all connected."
About
Guide to Wicked Sex:
Three-time AVN
Best Actress winner and sexual wellness authority
jessica
drake
brings
erotic topics to life
through intimate demonstrations performed by some of today's hottest adult
stars in her "Guide to Wicked Sex" series. The stimulating sequences
are sensual, provocative and enlivened by an informative optional audio
commentary. In each volume of "
jessica
drake's Guide to Wicked Sex," writer, producer, director,
and host
jessica
drake addresses a different aspect of human sexuality, ranging from Fellatio
and Anal to Basic Positions and Female Masturbation. jessica explores each
topic with the same distinct blend of knowledge, experience, and good humor,
which led Dee Dennis, the founder of sexuality conference CatalystCon, to
praise her as "an amazing sex educator and speaker, who represents a new
direction and is breaking new ground" in the sexual self-help genre. The
series' volume on Fellatio earned AVN's 2012 Best Educational Release trophy,
"Anal" was named XBIZ's 2012 Specialty Release of the Year, "Anal Sex for Men"
received AVN's 2014 Best Educational Release award, and "Plus Size" earned
XBIZ's 2015 Specialty Release of the Year. For more information, visit
GuideToWickedSex.com
,
# # #