Naked at Our Age: Talking Out Loud about Senior Sex: preview of chapter titles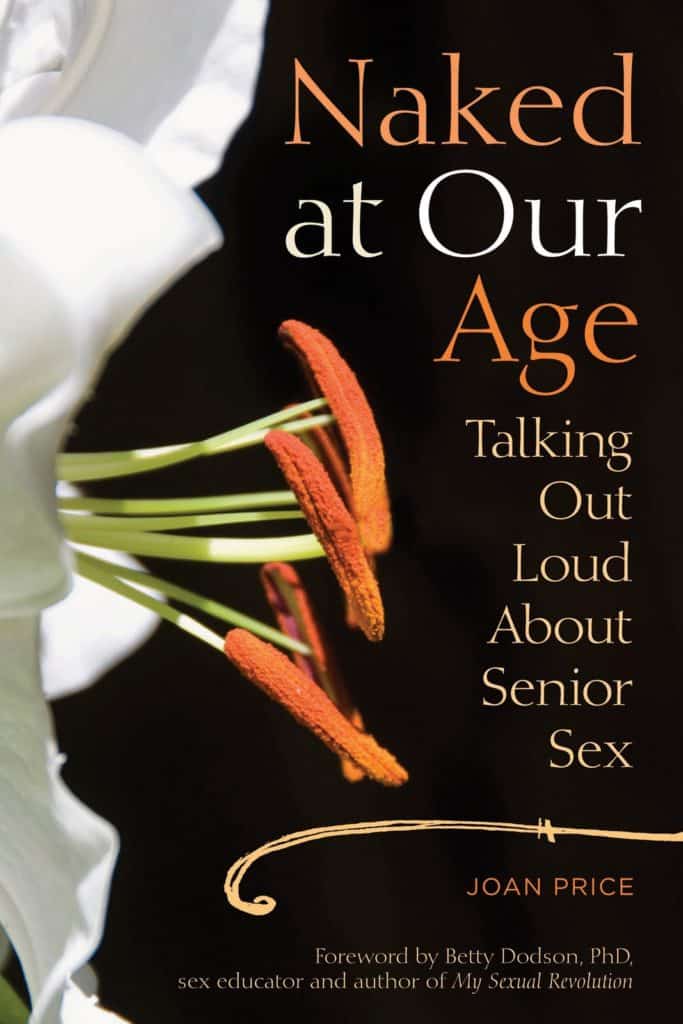 I'm thrilled to announce that Naked at Our Age: Talking Out Loud about Senior Sex from the fabulous publisher, Seal Press, is officially out on June 1, 2011!
Each chapter is filled with reader stories and questions, with advice from experts. Read the list of experts here, with links to their websites and books.
Take a look at the chapter titles — and do let me know which chapter(s) you're particularly eager to read:
Naked at Our Age: Talking Out Loud about Senior Sex

by Joan Price

Introduction

Foreword by Betty Dodson

Chapter 1. The Old Ways Don't Do It Anymore!

Chapter 2. Reviving Desire

Chapter 3. Sex Toys: Now More Than Ever

Chapter 4. Together yet Alone: Is This My Marriage?

Chapter 5. Talking about Sex

Chapter 6. Off the Beaten Path: Nontraditional Sex Practices and Relationships

Chapter 7. Surviving Divorce, Breakup, Betrayal

Chapter 8. Sex with Myself

Chapter 9. Unlearning Our Upbringing: Women's Stories

Chapter 10. Unlearning Our Upbringing: Men's Stories

Chapter 11. When Sex Hurts: Vulvar/Vaginal Pain

Chapter 12. Reclaiming Sexuality After Cancer

Chapter 13. Erectile Dysfunction: What Men Don't Say Out Loud

Chapter 14. Erectile Dysfunction: Women Speak Out

Chapter 15. No Way Back: When Your Partner Has Alzheimer's Disease

Chapter 16. Death, Grieving . . . and Then What?

Chapter 17. Sensuality for Hire

Chapter 18. DWO: Dating While Old(er)

Chapter 19. Safer Sex—Yes, At Our Age

Chapter 20. Better Now than Than Ever: the Joys of Older-Age Sex

Meet Our Experts
To purchase an autographed copy directly from me, click the PayPal "Buy Now" button below. I'll ship immediately!


You can also order now from Amazon.
If you haven't read my earlier senior sex book, Better Than I Ever Expected: Straight Talk about Sex After Sixty, I hope you will! It celebrates the joys of senior sex–including my spicy love story with Robert! Order an autographed copy from me here:

Or order from Better Than I Ever Expected on Amazon. It's also available as a Kindle edition.