Sex Down South Virtual Con
Thursday, September 10, 2020

-

Saturday, September 12, 2020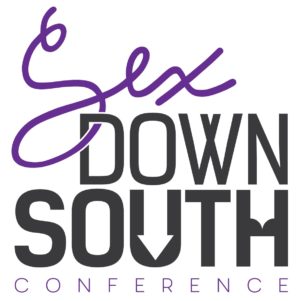 I am honored to be a keynote speaker and workshop presenter at Sex Down South Virtual Con, September 10-12, 2020! The theme this year is Sex Through the Ages.
Sex Down South has put together a dazzling array of speakers on all aspects of sexuality, with a sliding reg fee scale. Learn more and register now. My presentations include What I Wish I'd Known about Sex and Relationships When I Was Your Age and 12 Steps to Sexy Aging – Starting Now! 
The in-person conference has been rescheduled for January 2021 (dates still pending), but you can still attend a full conference virtually without waiting. Check it out here.