Joan Price Talks About Senior Sex: the video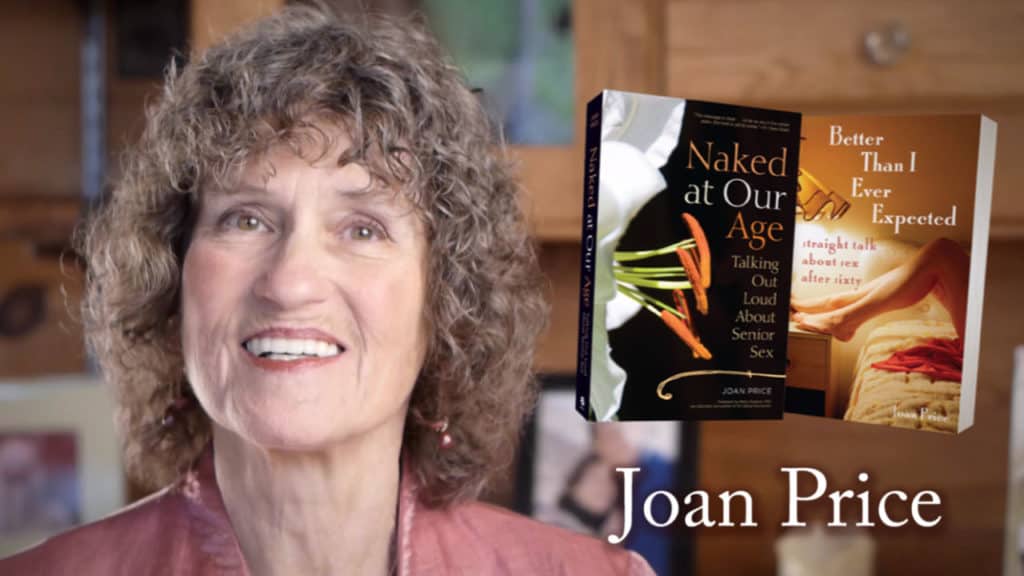 A few minutes ago, I shared the 1-1/2 minute book trailer video for
Naked at Our Age: Talking Out Loud about Senior Sex
. That was the quickie video.
Want to know more? Below is the 3 minute video, containing some of the same content with more background and context. I discuss some of the myths about senior sex and share why I wrote both Better Than I Ever Expected: Straight Talk about Sex After Sixty and Naked at Our Age: Talking Out Loud about Senior Sex.
As I say in the video, the two books are a team: Better Than I Ever Expected celebrates the joys of senior sex; Naked at Our Age tackles the problems head-on, with advice from the best experts in the field.
Of course, I have a lot more to say about senior sex than I can cover in 3 minutes. If you'd like to bring me to your city to talk out loud about ageless sexuality, see my speech topics and please contact me.
Many thanks to Mitch Rice and Stephen Rice for helping me create this video for you!
Enjoy!
View this video in YouTube by clicking here.
Learn more about Joan's books by clicking here.