What's a webinar, how does it work, and why should you care?
A webinar is an online class. Using a web camera and microphone, I give an information-packed, lively presentation similar to the way I teach when I travel, but you watch online instead of waiting for me to come to your city. You can watch live if it fits your schedule, or watch a video recording of it later, or both. These classes are on topics that you -- my subscribers and readers -- have requested.
Please note: International shoppers should checkout via PayPal unless you have a US credit card.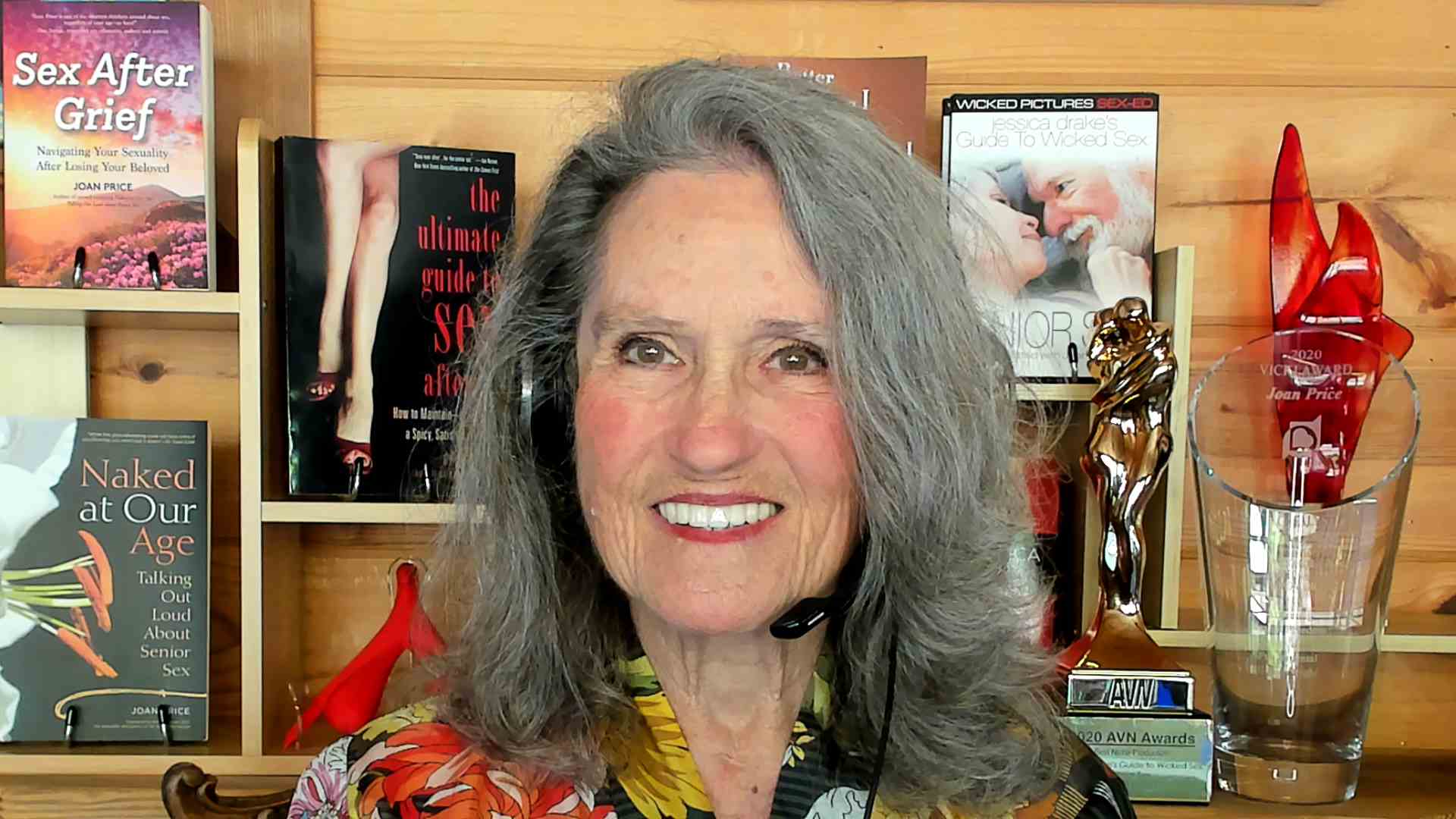 Recent  webinars, available for viewing online:
If you're interested in a webinar that has already happened, you can purchase viewing rights for $55 for one; buy two or more and receive 30% off by using coupon code
2+webinars-30%
. (All prices US dollars.) Each 90-minute webinar was recorded in its entirety and you can watch at your convenience -- multiple times if you wish. Once I receive your payment via your shopping cart, I'll send you the link and password. 
Email me 
if you have questions.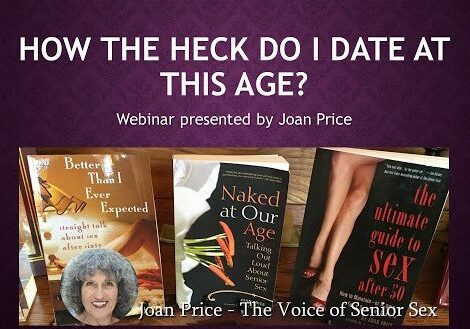 How the Heck Do I Date at This Age?
Dating after 50, 60, 70 and beyond can feel awkward and weird. How do you meet people? Do you need to use online dating? What are the mistakes most people make with their online profile and photos? Whether you're widowed, divorced, polyamorous, or a long-time single, this entertaining webinar will be illuminating and practical — plus you'll find out how others our age meet and mate. Useful tips and plenty of laughter guaranteed. Worksheet included for getting what you want!
(Recorded June 17, 2017.)
After you order, you'll receive a personal email from Joan with access information for the webinar and instructions.
Praise for Joan's Webinars
"This webinar is a fine presentation and an extremely helpful piece of work and I benefited in a host of ways. Even though I've read all three of your books on aging and sexuality, have followed your blog and other online items, I learned some things this afternoon."
"My wife and I enjoyed your sex without penetration webinar very much. The real value of the presentation was the manner-of-fact way that you talk about sex without penetration. In particular, directly talking frankly about pursuing ones sexual pleasure. Your webinars have been the catalyst for several lengthy talks in recent weeks. Our conversations (especially the pillow-talk) and our play time together have simply been better. We are happy to be part of your community. Thanks for doing what you do!"