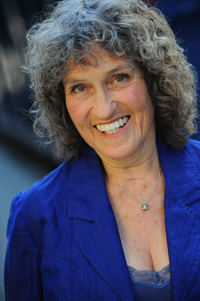 "Sex changes as we age, but for every problem, there is a solution!" says Joan Price, advocate for ageless sexuality, media-dubbed "senior sexpert," and author of three books about senior sex: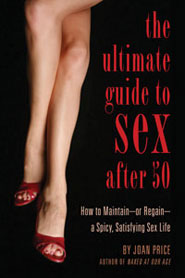 "We're redefining this aging stuff with solid information, creativity, and a sense of humor." Joan's talks and books delight audiences, who enjoy her sassy attitude, wealth of practical information, and warm, candid style. Through her zesty, award-winning blog about sex and aging and social media, she has created a community talking out loud about sex and aging.
Joan is also a fitness professional and author of The Anytime, Anywhere Exercise Book: 300+ Quick and Easy Exercises You Can Do Whenever You Want. "Exercise should be a treat, not a treatment," she insists. Joan teaches popular contemporary line dance classes, which she calls "the most fun you can have with both feet on the floor."
You can also keep up with Joan on Facebook and Twitter.