Simply Aware: STI Testing at Your Convenience
Have you wished for an easy, confidential way to get tested for sexually transmitted infections?
Now that huge numbers of sexually active seniors are engaging in relationships with new or multiple partners, shouldn't there be a way to get private testing without telling your family doctor or risking running into your grandson's girlfriend or boyfriend in the clinic waiting room?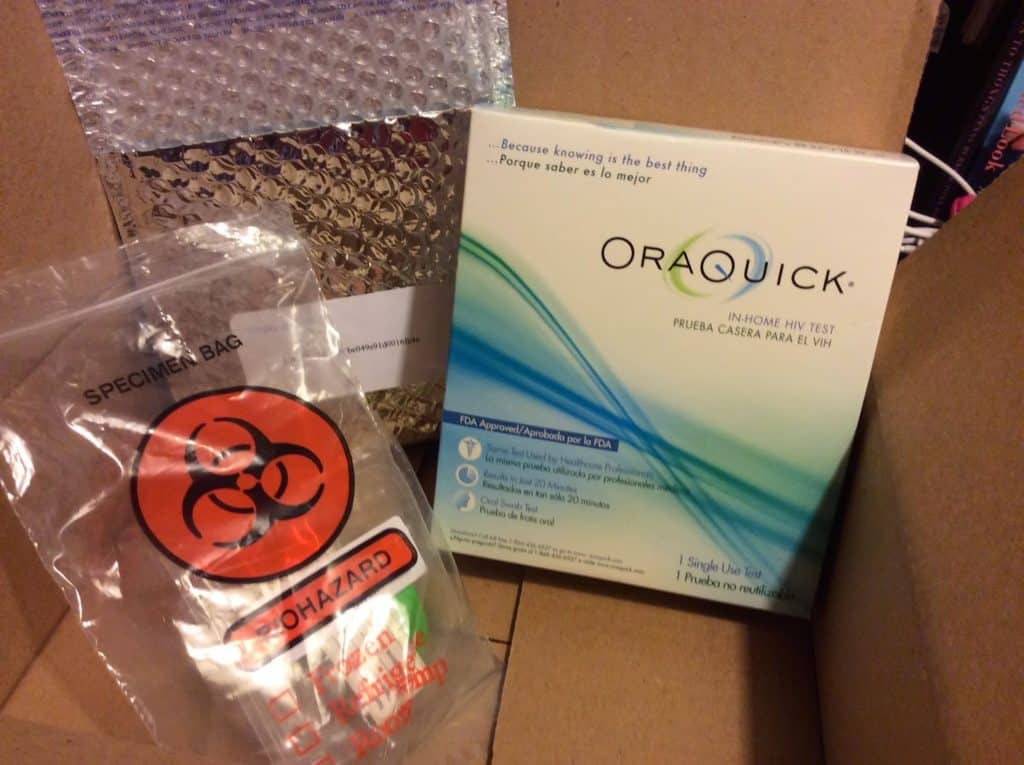 Simply Aware saw a need and filled it. They provide a confidential service that tests for gonorrhea and chlamydia ($99 includes both) with a mail-in urine sample and an at-home kit that tests for HIV ($39). There's also as much support as you need — you can phone with your questions, or get an online followup consultation with a licensed physician, or simply ask for help and hand-holding while you take the tests.
"We started this business because unfortunately there is a stigma attached to STD testing that can make the process awkward and uncomfortable," Tom Peacock emailed me, introducing Simply Aware and offering to let me try it myself. I did. Here was my experience:
Gonorrhea and chlamydia test: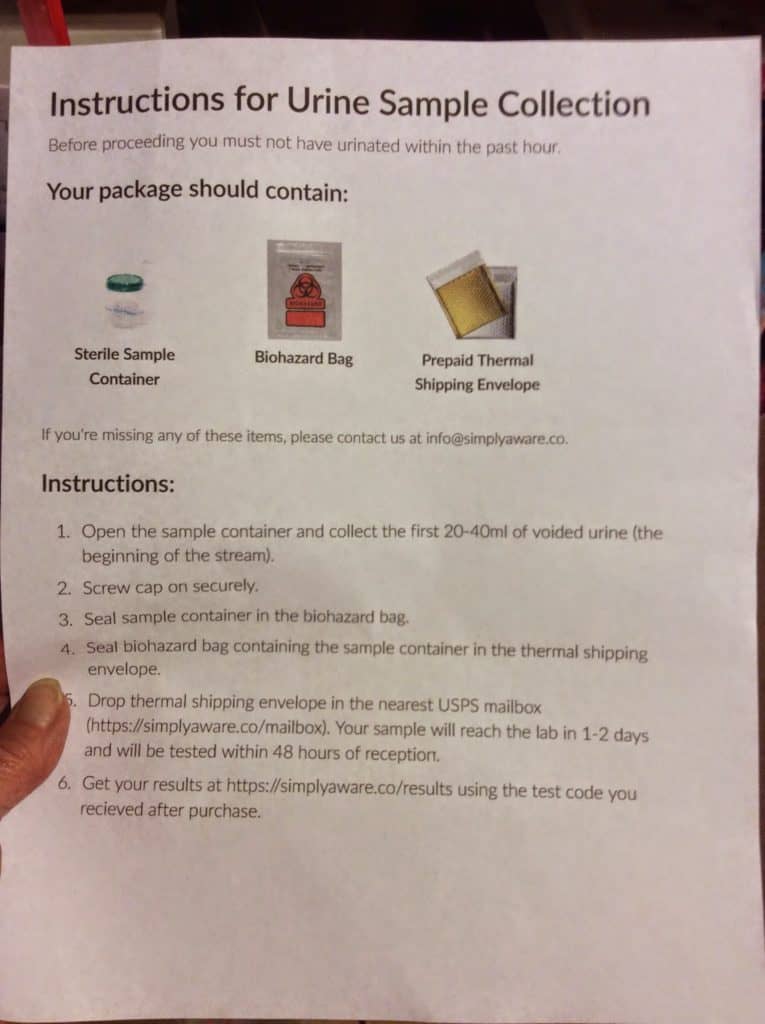 I signed up, and within just a few days received the test kit, along with a code which I would need to receive my results. Included was a sterile urine sample container, a biohazard bag, and a prepaid thermal shipping envelope.
All I had to do was pee into the container first thing in the morning (or, in my case, pee all over the container — maybe you didn't want to know that), screw on the cap (extra step just for me: wash off the outside of the container), put the container in the bag and the bag in the shipping envelope, and pop it in a mailbox. Very simple.
A few days later, I checked in with my code and my results were ready. So easy!
HIV test: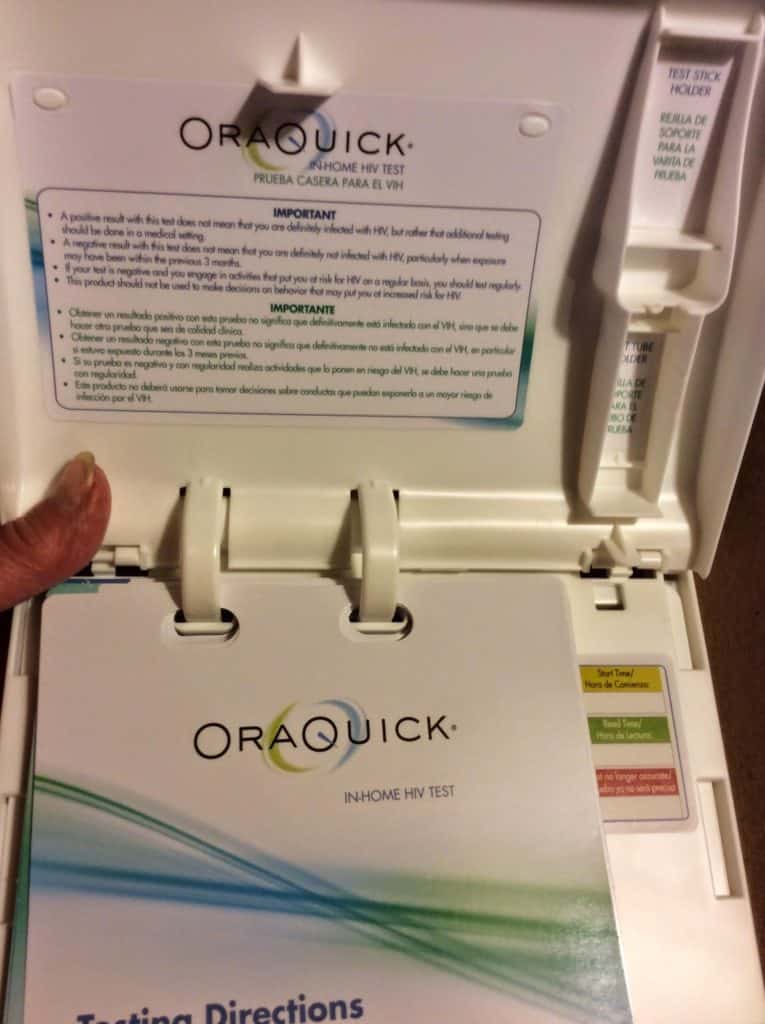 At first glance, this test seemed complicated. There was a Rolodex-like collection of instruction cards and a tray that contained more information, a swab test stick, a capped test tube with liquid in it, and a pencil for marking down start and read times. I got nervous, especially with all the warnings in the instruction cards that if I didn't follow directions exactly, I would not get accurate results.
It turned out, though, once I started, that the directions were very simple and explained so clearly that making a mistake would be difficult indeed. I was to wait 30 minutes after eating, drinking, or using any oral hygiene products, swab my gums, put the swab stick in the test tube, and wait at least 20 and less than 40 minutes to view the results.
I was impressed that everything that was included — even little holders for the test liquid and the swab.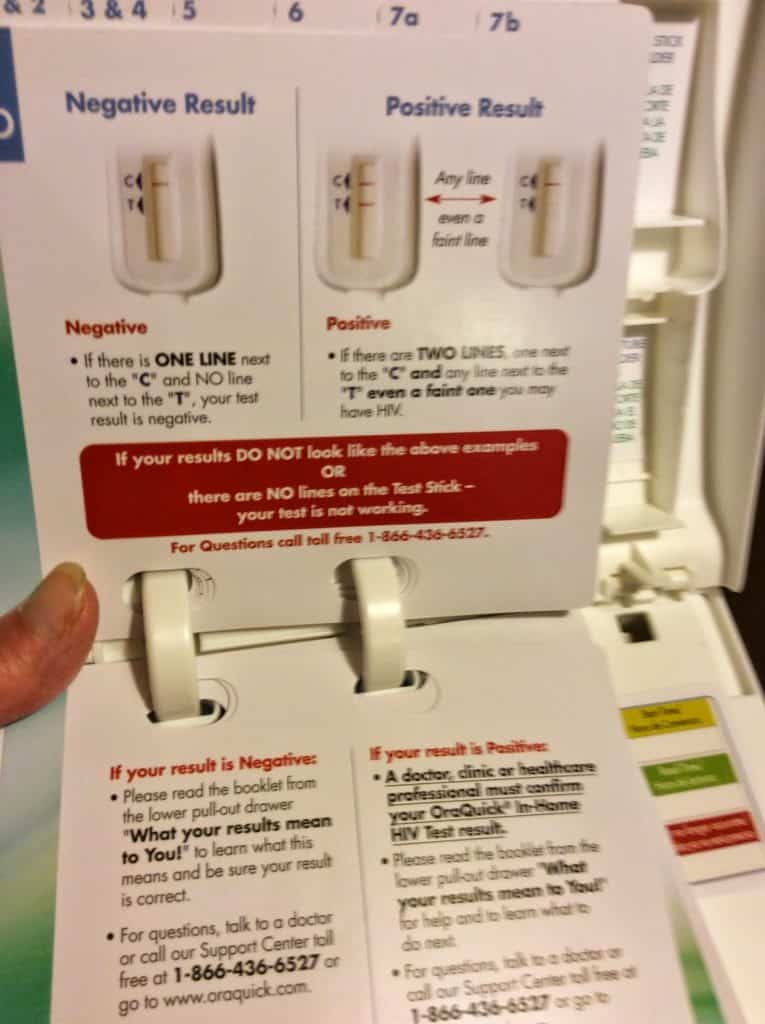 I set a timer for 20 minutes, then checked my results: One line next to the "C" and no line next to the "T" means negative. One line next to the "C" and another next to the "T" means positive.
Mine was negative, but I wondered what the support phone line would tell me if it was positive. I phoned, explaining that I was writing a review of the service. The man who took my call said that in case of a positive result, he would explain the need to follow up with a blood test in a medical setting. A positive result on this test, in other words, means more testing is needed — it doesn't mean that you're definitely HIV+. The instructions say this several times, too.
I was very impressed with every stage of this service, from the initial sign-up through the testing, the results, the support, and especially the ease of understanding everything.
Here's a video showing what's in the HIV test kit and how it works:
Please understand that these tests show your status as of three months ago, and that a negative result is only meaningful if you're using barrier protection with any partner other than someone with whom you've been in a long-term, sexually exclusive relationship.
So use safer sex precautions with new partners, non-exclusive partners, and partners whose other relationships or STI status you're not sure of. Not convinced? Please read the safer sex chapter in The Ultimate Guide to Sex after 50!
Note: I welcome Simply Aware as a new advertiser on my blog. That does NOT mean that this review was a sponsored post in any way — my review is completely honest (as all my reviews are). If I had not been impressed with the service, I not only would have said so, I also would have refused to accept Simply Aware as an advertiser. I only accept ads from companies that I endorse and recommend to you, and your trust is most important to me.