Posts Tagged 'body image'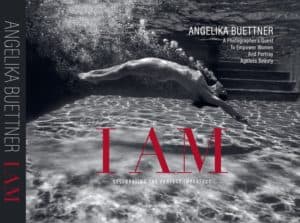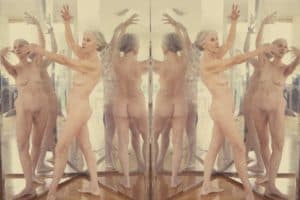 "Using my camera to pry deeper into woman's psyches, I started to photograph timeless beauty, trying to capture what lies beneath the skin, woman's hidden desires, and hidden conflicts. I am motivated to help women overcome their inhibitions and insecurities about their bodies.  I believed if I could persuade enough women to let themselves be photographed naked, I could prove to them and prove to the whole world, ageless beauty does exist.  Women over 40 and 50 and 60 and even women in their 80's and 90's radiate from within and are beautiful at every age."

— Angelika Buettner
I AM is a book of nude photographs of 121 women between the ages of 40 and 100, and it's so much more. Photographer Angelika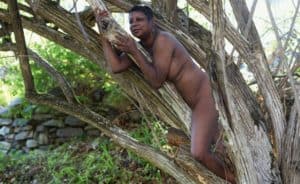 Buettner celebrates these women — their beauty, wisdom, humor, and audacity. From the first page, this book shines with a celebration of women's beauty as they age. No makeovers, no retouching: these are women celebrating their time of life — their authenticity, self-acceptance, and joy. I AM kicks at our outdated notion that we age out of beauty and desirability. Quite the contrary, as Angelika Buettner and her 121 brave women illustrate.
Each page of photographs glows with images of the splendor of aging. The women proudly bare their wrinkles and loose skin; their large breasts, small breasts, breasts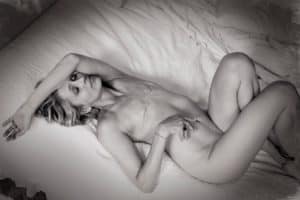 that droop, or maybe no breasts at all. But the point is that they are at home in their bodies, proud and courageous in their skin. What a lesson we can learn from them!
Buettner explains her mission:
It's been my passion, my intuition, my vision, my desire, my obsession, and my quest to reveal and showcase ageless beauty of women over 40 to make us all more visible. Using my camera as a therapeutic tool and instrument of social commentary, I have attempted to capture, something raw and refined, edgy and elegant, honest and pure. Naked portraits of strong women who dare to step out of their comfort zone…

We, meaning, the women over 40, who are ready to own their sensuality without being sexualized, stand naked and bare it all. There is no judgement involved in how our bodies look when we see into each other's souls.  We accept we are all goddesses.

We are so much more than our bodies.

We can celebrate our pasts, nourish our present selves and relish what our futures will hold.
In Buettner's words, "Each picture has a  story to be told." Lucky for us, we get glimpses of those stories. Each woman speaks in prose or poetry about what "I AM" means to her  personally. For example, this from Ruth, age 100: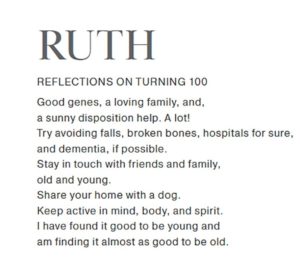 There is great power in this book. If you're looking for a special Valentine's gift for a lover or yourself, I urge you to splurge on I AM, a gorgeous book that you'll be proud to display on your coffee table for all to see. Buettner put 7 years into making this project a reality, and she spared no expense making the finished product stunning — a big book (12″ x 9″ hardcover, weighing 4 pounds) on thick, glossy paper. Purchase it here.