Posts Tagged 'Joan's new book'
Sex is complicated enough when it's easy — but when we're in grief, it's especially mysterious and confusing. How do we nurture ourselves as sexual beings when we're grieving the death of a partner? Why does taking care of ourselves sexually even matter when we'd rather hide under the covers and wail? What do we do with those sexual feelings that arise despite our misery? How do we know when it's time to open ourselves to a new sexual relationship, whether it's a friend with benefits or a new love connection?
This book won't just be about me, though. As I've done in all my
books about senior sex
, I'll include excerpts from other people's personal stories, which will help readers see that we who have grieved have much in common, yet also much that's different. There's no right or wrong method or timeline for bringing our sexuality back to into our lives, whether it's with our own hands, a well-placed vibrator, a hook-up, a new companion, or any combination.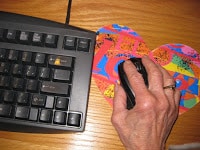 This is where you come in. If you have experienced the grief of your partner's death, how did you get sexual again? What was the hardest thing about opening yourself to sex with a new partner? What lessons did you learn about sex and grief that you'd be willing to share with others? What worked for you? What didn't work? What did you learn along the way?
Additionally, I could use your experiences and perspective in these areas:
2/19/19 update: I edited this list again, deleting those topics that I no longer need and adding a few new ones. If you'd like to share your personal experiences or tips, even just a couple of sentences, I'd love to hear from you. I'll use short excerpts from your sex-after-grief journeys along with my own, plus quotes from professionals. Choose one of these topics and email me with "Sex after Grief" as your subject header if you'd like to contribute. **DEADLINE 2/25/19!** 
Your first partnered sex after/during grief, what it meant to you then, what it means to you now
How did you know when you were ready for partnered sex with a new person?
Feelings of guilt/betrayal of deceased partner when you wanted sex or had sex with a new person
Sex after grief when you're in a non-traditional relationship style: poly, kink, etc.
Adventuresome sex after partner's death
Getting sexual in stages
Advice  about sex and grief from your grief counselor/ therapist/ coach/ surrogate
Dating while grieving
Your first time with a new partner — how did it go?
Communicating with a new (or potential) sex partner about desires, boundaries, uncertainty, safer sex
 Solo sex during grief
What happened next? How you moved forward. Reflections on how far you've come.
Advice for newly bereaved
Unexpected joy with new sexual partner
Cautionary tales, warnings while we're vulnerable
If you'd like to contribute your wisdom or your story, please email me at
this link
with the subject "Sex after Grief."
**DEADLINE 2/25/19!** 
If you prefer, you may post your comment here instead of emailing — just realize that by posting, you are giving me permission to use excerpts from your comment.
Whether you post or email, I won't divulge your name or identifying details in excerpts that I use. You'll be anonymous in the book. Exception: If you're a grief counselor, therapist, book author, grief support leader, sex educator, etc. who would like to be quoted with your name, specify that.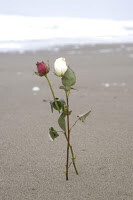 People of all genders, all sexual orientations, all relationship styles are invited to contribute. Notice that I haven't said that you need to be age 50+. Sex after Grief will be primarily, but not exclusively, for our 50 to 80+ age group. Whether you're older or younger than 50 and you struggled with death, bereavement, and regaining your sexuality, your story is welcome.
Thank you so much for getting involved and helping other people who share the journey we never wanted to take. I hope to hear from you.
Thank you to all of you who emailed me since I first posted this 11/25/2018. Thanks to you, this book will be filled with diverse experiences and perspectives.  

June 2019 update: the book is written!  Sex after Grief: Navigating Your Sexuality After Losing Your Beloved comes out August 2019! Learn more here.