Posts Tagged 'sexual desire'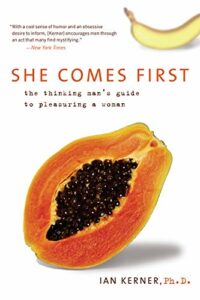 I just got an email from Dean, who describes himself as "a very active 70 year old" from Kansas. He asks this:
Joan: I have had sex with ladies 40 to 74 in the last ten years. However I am diabetic and take pills for high blood pressure, so due to those two items I am as you guessed, impotent to the Nth degree. I have had and given oral sex to several partners but I feel like they feel that this isn't normal. My question, I guess, is, does granny really like this or is it that she feels, well, that's all he can do? Can you come up with a ball park figure in percentages of the lassies that do and don't get excited about oral sex? I have known ladies that were extremely sexual but would have nothing to do with oral. Is this very much the way granny thinks? Joan, I love the ladies and they like me, but what's a relationship without a little pandering?
Dean, I imagine our readers will have plenty to say, but let me start out by saying that calling a woman with whom you want to have sex "Granny" just isn't sexy! I don't know how you interact with these women, or what you call them during pillow talk, but your wording here makes me wonder!
As far as whether older women like oral sex, there's no percentage I can give you. I can tell you that the better the man is at giving oral sex — the more he tunes in to the sounds and movements that show him what she likes — the better she'll enjoy it. That means not developing a one-technique-fits-all approach, but gathering many skills and the most important skill: being attentive to her cues and responding to them.
I'd like to recommend a book to you, Dean, and to every man who wants to understand better what a women enjoys during oral sex: She Comes First: The Thinking Man's Guide to Pleasuring a Woman by Ian Kerner. This book is clever, practical, and full of tips and techniques guaranteed to help any man become a better lover!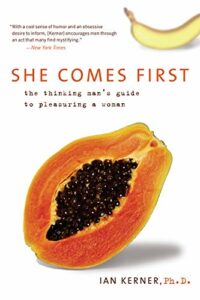 "What is sexual desire, and how do you know you're feeling it?"
Natalie Angier explored that question in "Birds Do It. Bees Do It. People Seek the Keys to It," published in the New York Times on April 10, 2007. This exploration of sexual desire concluded that although sexual desire is universal, what turns us on (and how we know we're turned on) is as "quirky and personalized as the very chromosomal combinations that sexual reproduction will yield."
The article says,
For researchers in the field of human sexuality, the wide variance in how people characterize sexual desire and describe its most salient features is a source of challenge and opportunity, pleasure and pain. "We throw around the term 'sexual desire' as though we're all sure we're talking about the same thing," said Lisa M. Diamond, an associate professor of psychology at the University of Utah. "But it's clear from the research that people have very different operational definitions about what desire is."
I suggest that not only are our reactions varied and individual, but they vary even more as we age. Certainly I would have answered the opening question differently thirty years ago. I would have said, "Sexual desire is a driving urge of attraction. I feel tingling in my genitals, and a feeling of physiological hollowness yearning to be filled. I fantasize touching my lust object, kissing him, discovering what he looks like, smells like, what noises he makes, how he makes love."
Today, at age 63, I'd answer differently: "Sexual desire is a yearning for intimacy, for touch, for bonding with my beloved man.I fantasize arousing him, connecting with him, becoming joined in intimacy and ecstacy. It is both physical and emotional, though without the electric arousal I used to feel — that takes much more warm-up."
What about you? how would you define and describe sexual desire now, compared to when you were younger?
If you'd like to answer Richard A. Lippa's survey on sexual desire, which is mentioned in the NYT article, click here.