Posts Tagged 'sexuality conferences'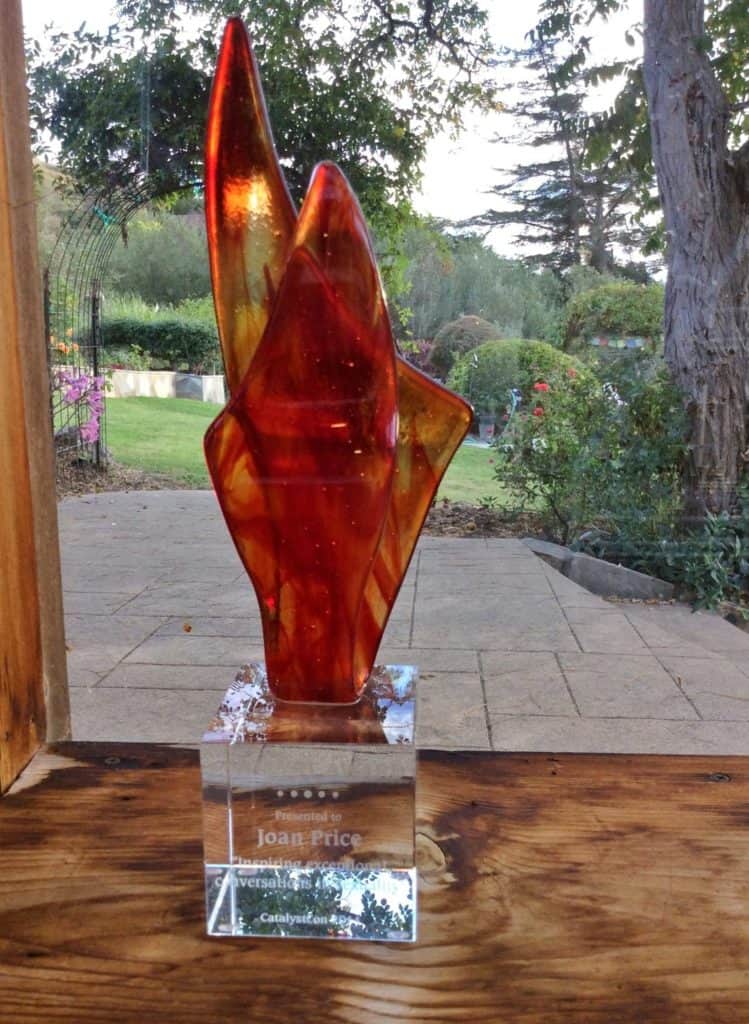 CatalystCon – Sparking Communication in sexuality, activism and acceptance is an amazing conference that happens twice a year: once in Washington, DC and once in Los Angeles. If you attend, you'll never forget it.
The presenters and attendees are sex educators, bloggers, authors, researchers, professors, sex workers, adult entertainment performers, therapists, and anyone else who has a commitment to sharing in the conversation about sexuality education and activism.
You'll meet legends in the field who paved the way to the kind of sexual liberation most of us in the US enjoy today. You may find yourself sitting next to a porn star or an erotica writer who sparked your own sexual awakening. You'll get so much new information and so many diverse points of view that your brain and heart will expand.
CatalystCon feels like my world — a loving world in which sexuality is celebrated, and all sex-positive viewpoints and consensual behavior are accepted. I attend regularly and I give a presentation (or two) about senior sex each time. Even when I'm the oldest person in the room, I feel warmth, acceptance, and genuine interest in what I have to say.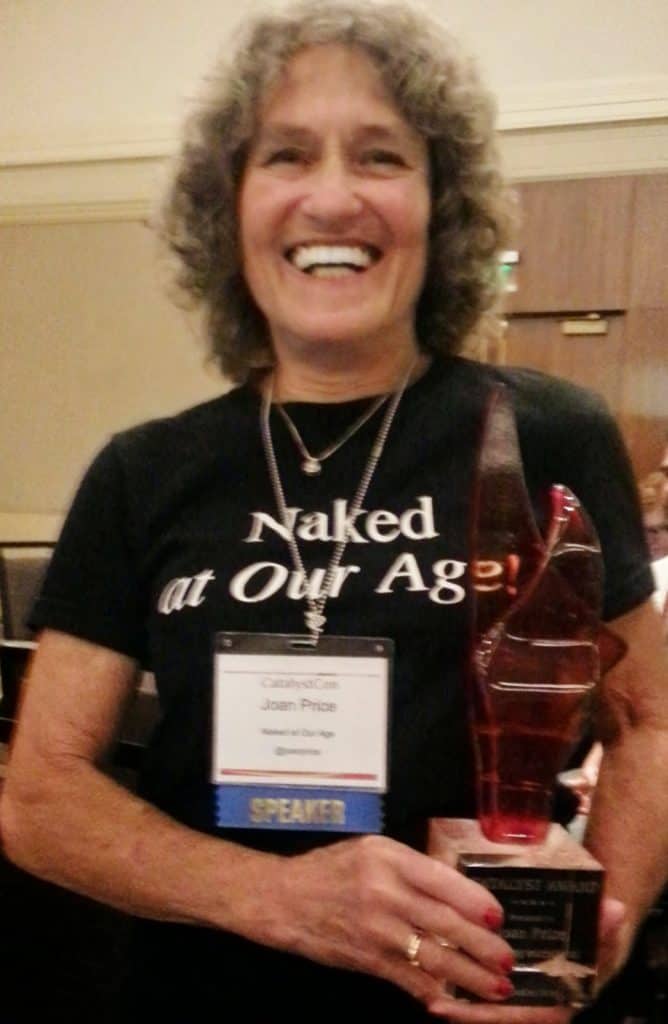 This time, there was an additional surprise for me: I received the Catalyst Award "for inspiring exceptional conversations in sexuality"! I can't remember what organizer Dee Dennis said about me when I rose to accept the award (I had absolutely no idea in advance!) — all I remember is looking out at 300 people who were standing, applauding, and smiling at me.
Here is the description of the purpose and mission of this conference from http://catalystcon.com/:
CatalystCon is a conference created to inspire exceptional conversations about sexuality. It is about reaching out and stimulating those who attend to create those important conversations in their own communities, changing how we as a society talk about and treat sexuality. It is about stimulating the activist that is within all of us and sparking transformation in the way our friends, neighbors, children and even politicians discuss one of the most important aspects of humanity.
This is a conference meant to energize, enlighten and exhilarate. It is a conference where everyone is welcome, everyone is respected, and everyone is encouraged to share their knowledge and experiences. As the struggle continues over issues relating to equal rights, access to health care, and sex education, it is more important than ever to come together and have these important conversations on all areas of sexuality.
The fundamental principle of CatalystCon is that knowledge is power and sharing that knowledge is the first spark in igniting change.
Do you see why winning the 2014 Catalyst Award feels to me like one of the most important honors ever? See why my smile takes over my entire face?
If you can attend in the future, please do. You'll be changed by it: listening to, learning from, and networking with the most interesting people you'll ever find in one weekend of sharing information and attitudes about sexuality.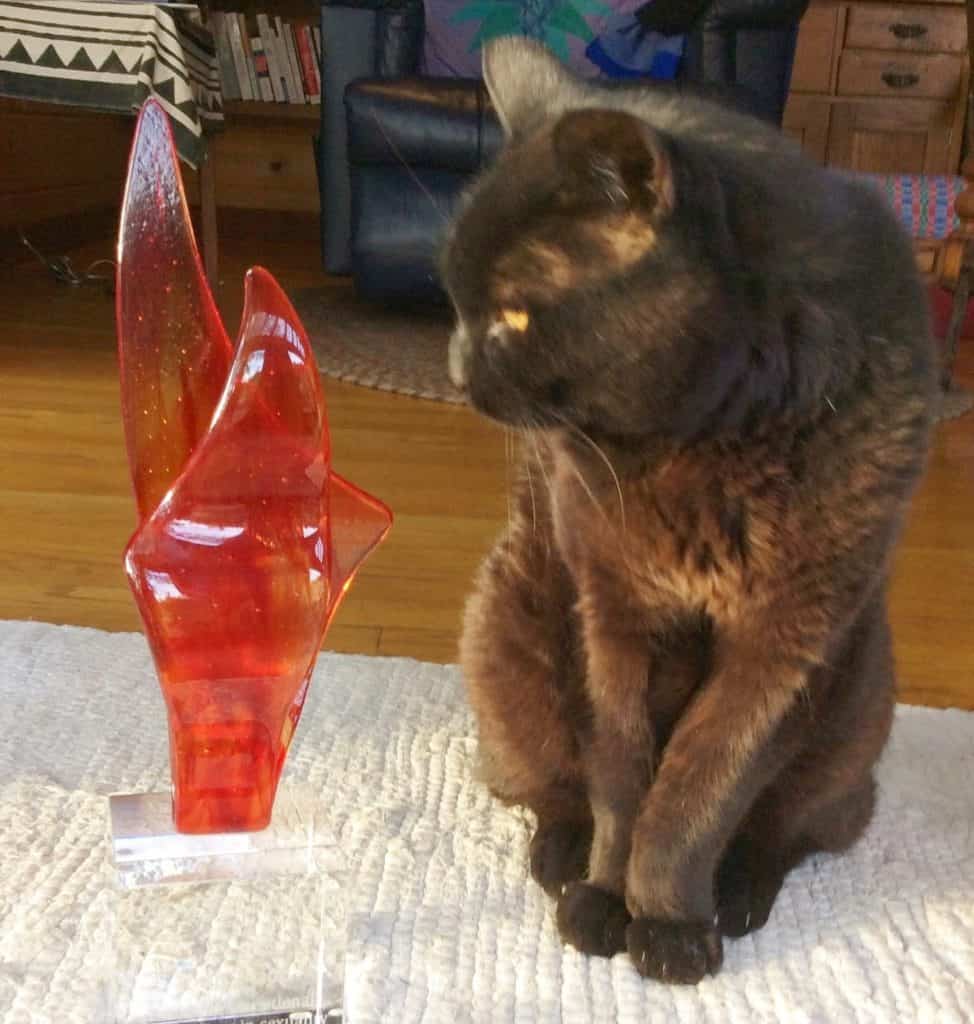 I'll write more about what I learned from the presenters in another post, coming soon. The conference really wasn't "all about me," and neither was my enjoyment of it. I just had to share this much right away!