Minna Limon: Cute, Squeezable Vibrator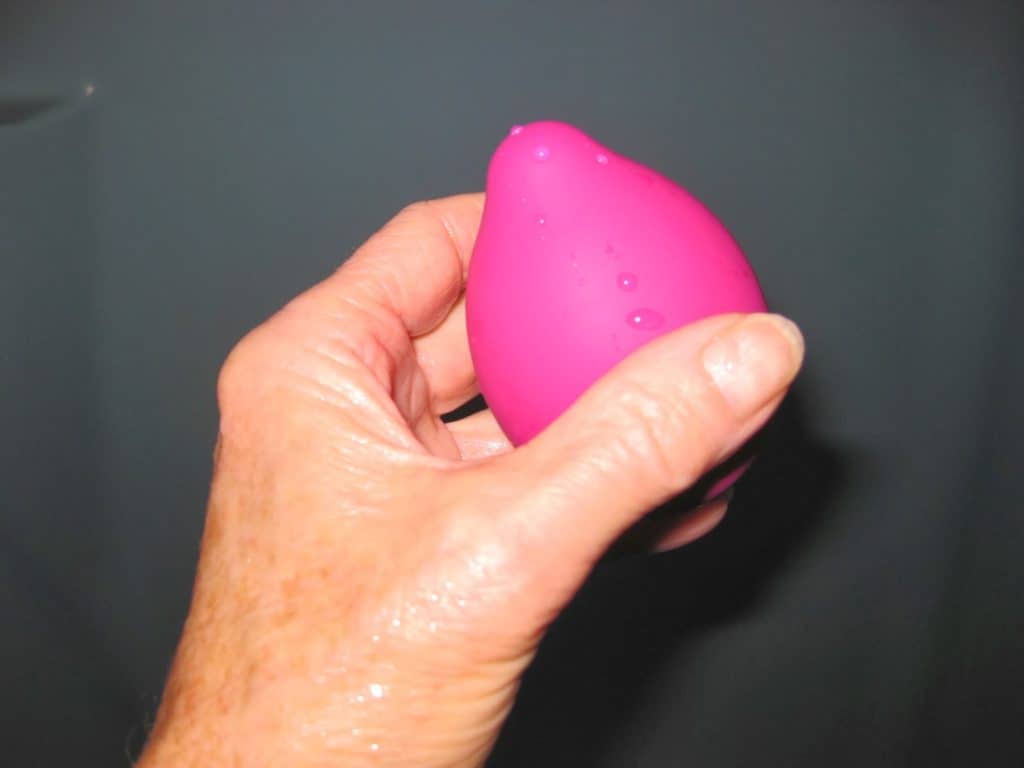 I like my new
Minna Limon
 so much that I'm starting to think of it almost as a pet rather than a product.It's cute, touchable, squeezable, fun to play with, and responsive.  But no, it's not a pet — it's a vibrator, and it's a delight. This is a great gift for a loved one, a pal, or yourself.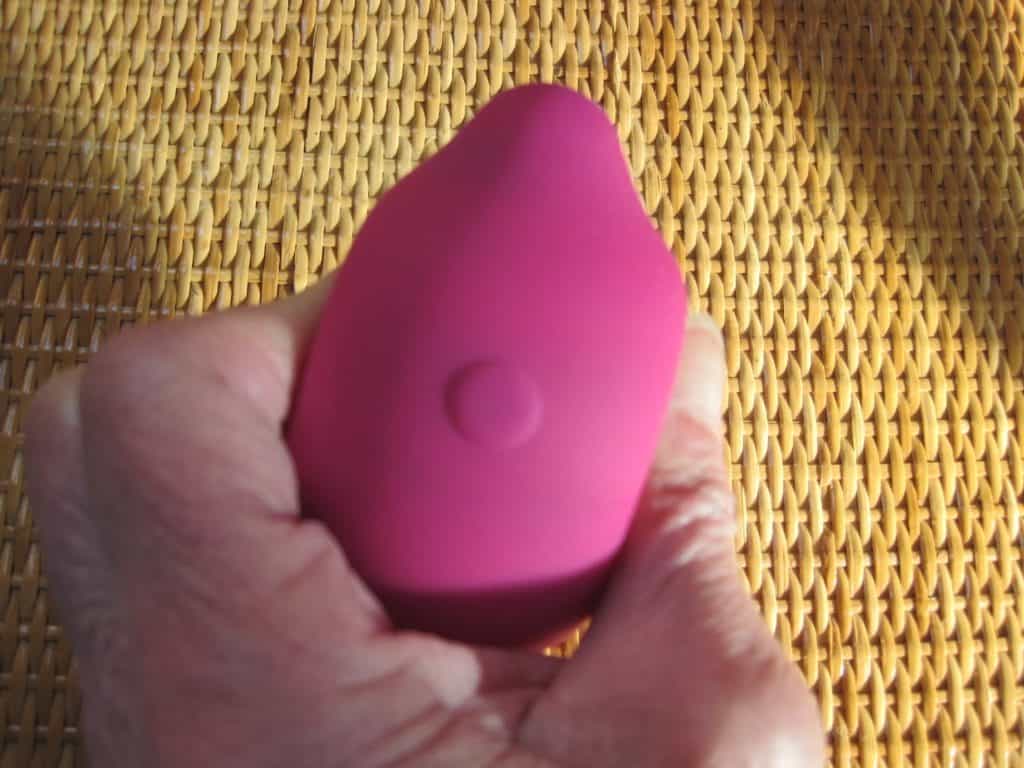 It works like this: Power it on with the button, then squeeze the sides of the Limon. The harder you squeeze, the stronger the intensity. I love this idea!The
Limon
is squishy soft on the sides, but the little bud at the tip is firm. If you want a firm touch on your clitoris, use the tip. If you like the vibrating squishiness all over your vulva, use it side down.
You can hold it with your hand, or squeeze it between your thighs, mostly hands free. (I say "mostly" because it will skitter out of position unless you give it a hand from time to time.) Just be careful to position it so that you won't accidentally press the control button.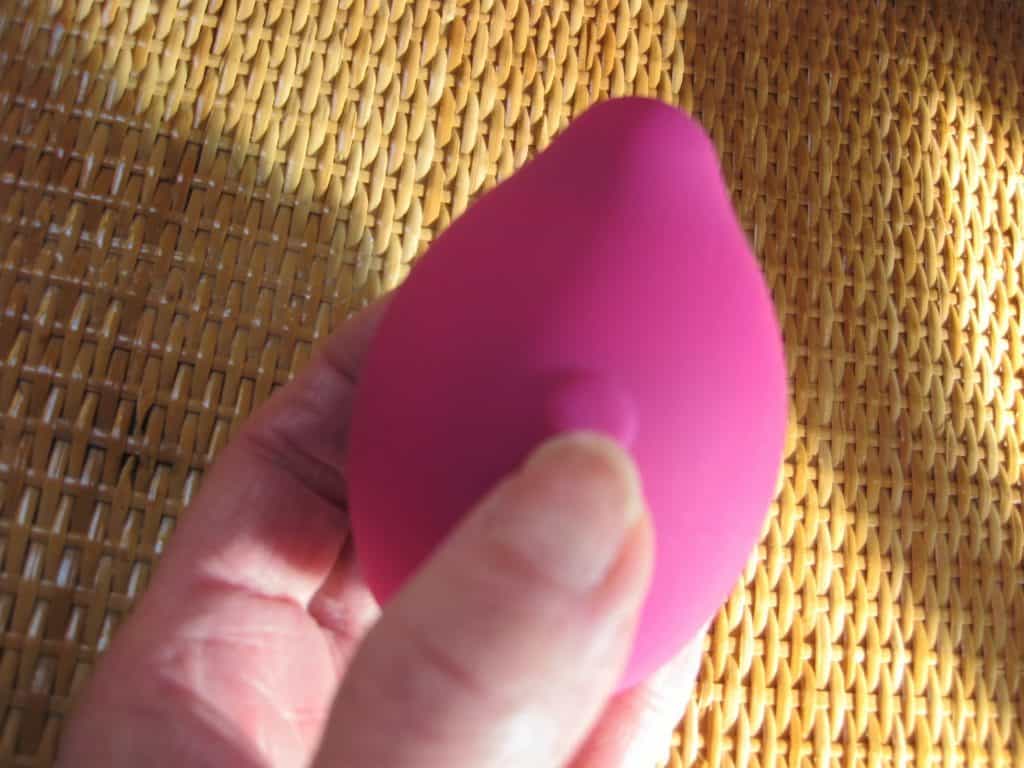 You can even record a pattern. It's easy. One press of the button powers on the Limon, a second press sets it recording. Do any pattern of vibrations and intensity that you want, for example, "quick-quick-cha-cha-cha-slowwwww" or gentle-stronger-INTENSE" or any pattern that appeals to you. Then do one more press to lock in the pattern. Now it will loop your pattern until you press again to unlock or hold down the button to power it off. (Once you do that, you'll have to re-record the pattern next time you turn it on.)
If you don't want to record patterns — no problem. One press turns it on, and from there, just freestyle away.
I wasn't sure, though, how I could accomplish my goal: a steady vibration at the highest intensity. I could squeeze hard to get that intensity, but did I have to keep squeezing hard (my arthritis said, "No, please!") — or could I program it to keep the strongest vibration going continuously without any more squeezing?
I emailed Jon, one of the founders of
Minna Life
, who responded quickly:
Your question about constant speed vibration is a good one. Yes, we designed Limon to make this very easy. Here's how you create a steady vibration:

1. Put the device in "Free Play" mode (only the power light will be on, such as right after you turn it on).

2. Squeeze Limon to your desired intensity. Strong, soft, or anything in between.

3. While squeezing to your desired intensity, do a slow double click of the button. Then you can stop squeezing. This puts Limon in "Lock Mode" with your desired intensity being looped.

That's it! Just double click the button while squeezing in Free Play mode.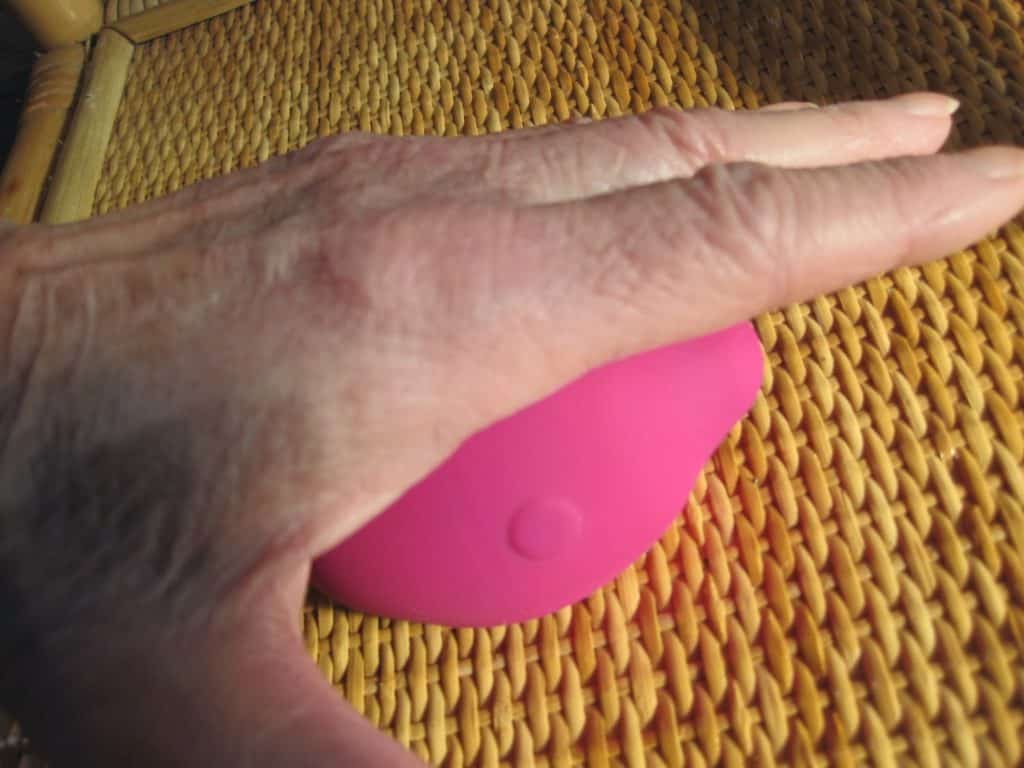 It worked! Now I can just gently hold the Limon in place for as long as I want while it vibrates on the strongest setting, with no arthritic stress at all.
What else do I like about the Limon?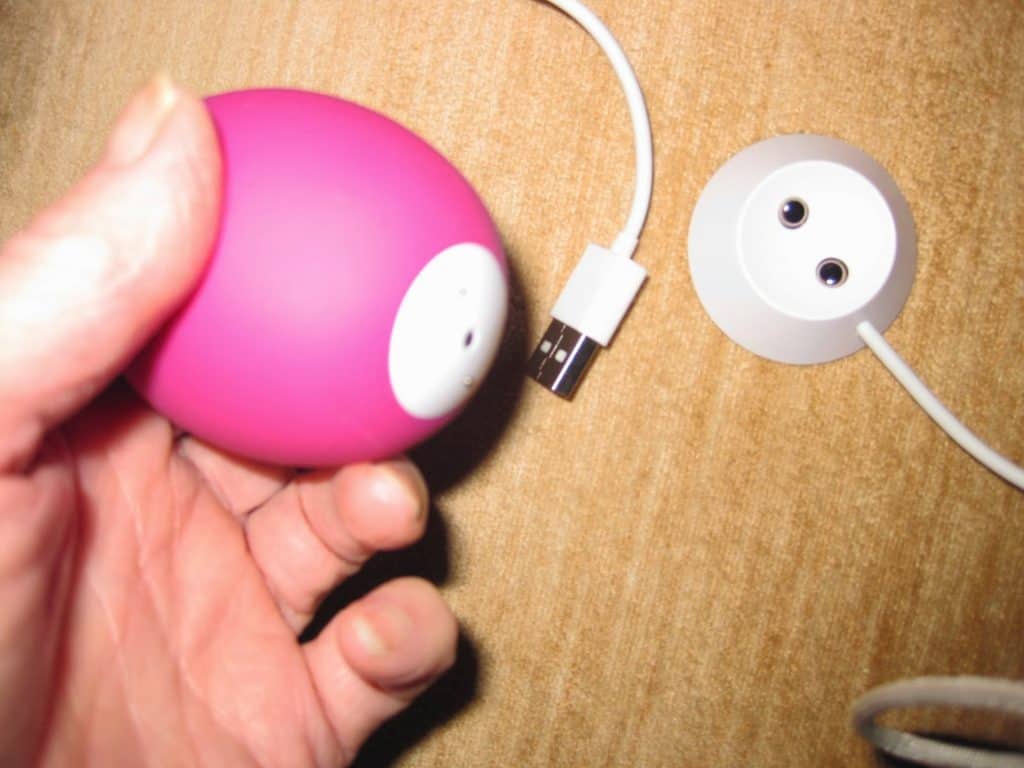 USB rechargeable (it sits on a magnet base and lights up as it charges).
Made of body-safe silicone (use a water-based lubricant).
Tiny and light for travel opportunities (best to put it in checked luggage rather than carry-on — we don't know what the security folks will ask, or whether they'll believe us if we tell them).
No fumbling with controls with lube-covered fingers if we want to change the intensity — just keep it in Free Play and squeeze away.
Holds its charge for a long time.
Waterproof, so arousal can start in the tub or shower.
So cute you'll want it on display.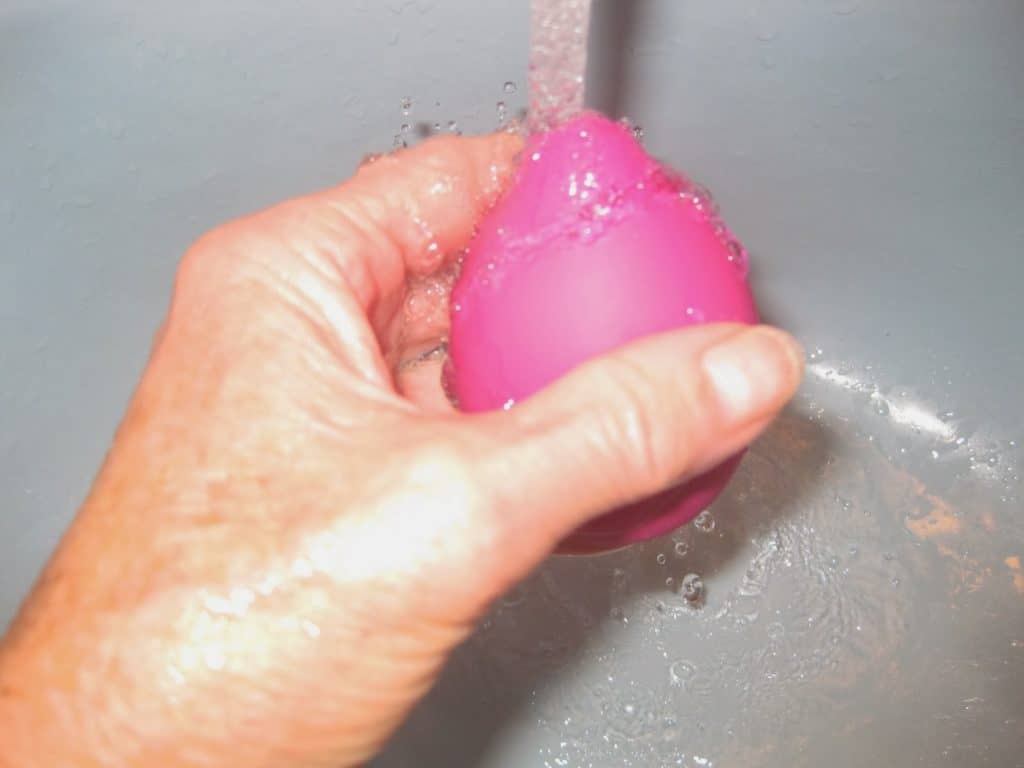 What do I wish were different?
You know me — I like really strong vibrations. Many of you tell me that the intensity I like is more than you need, so ignore that comment unless you're also a turbo power vibrator user.
If you do need extra strength, don't write off this lovely sex toy, though. Use it for a long, slow arousal, then switch to finish off with your most muscular vibrator if needed.
I've reviewed it here as a solo toy, but Limon can also be used in partner sex in many different ways. Happy exploration!

[Minna Life provided me with a free Limon in return for an honest review.]