Iroha: Cutest Vibrators Ever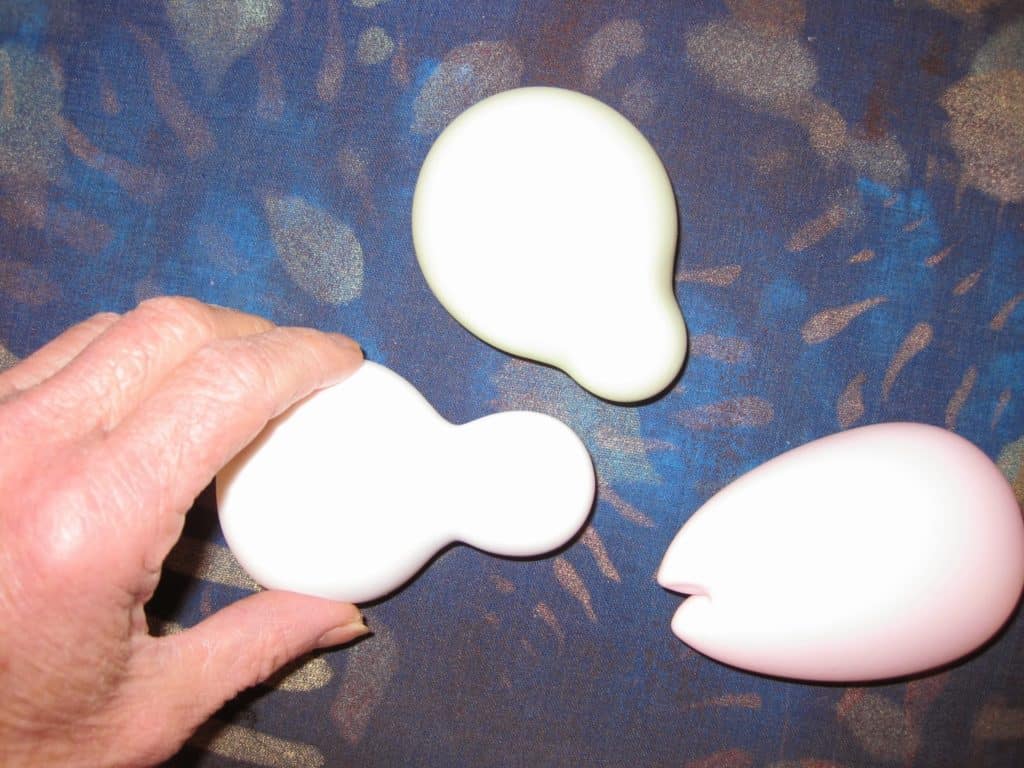 The 
Iroha Rechargeable Silicone Vibrators
from Tenga are adorable and cushy. I want to cuddle and squeeze them. And yes, they're dynamic little vibrators, and they work! It's hard to imagine one of these without being able to touch it firsthand, so I hope my description helps: The vibrator has a cushy layer, covered by a body-safe silicone skin. It's not soft through and through (there's a motor in there) — just a layer — so you can press firmly and feel just a little cushioning, or press lightly, and it all feels soft. Delightful.
You can choose from three distinct styles: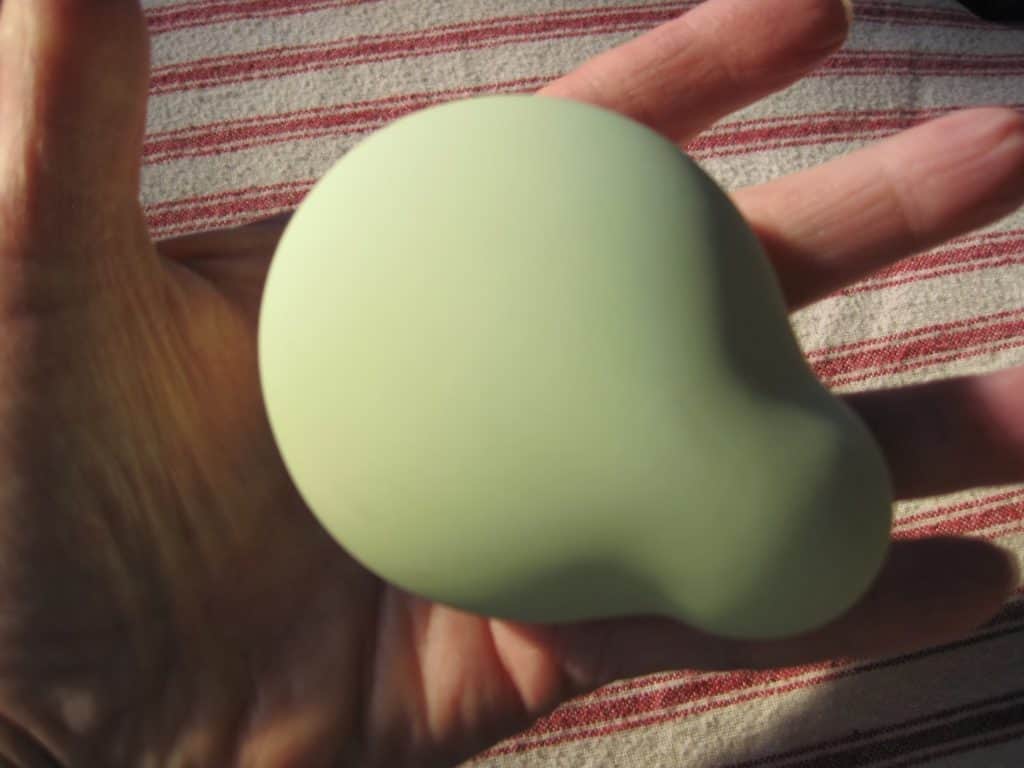 Midori is green, sort of egg-shaped with a nubby protrusion. The big part stimulates the whole vulva if you lay it cushy side down,or you can elevate it and position the nub directly on top of your clitoris. The nub is harder than the rest of the Midori for more targeted pressure and less cushion.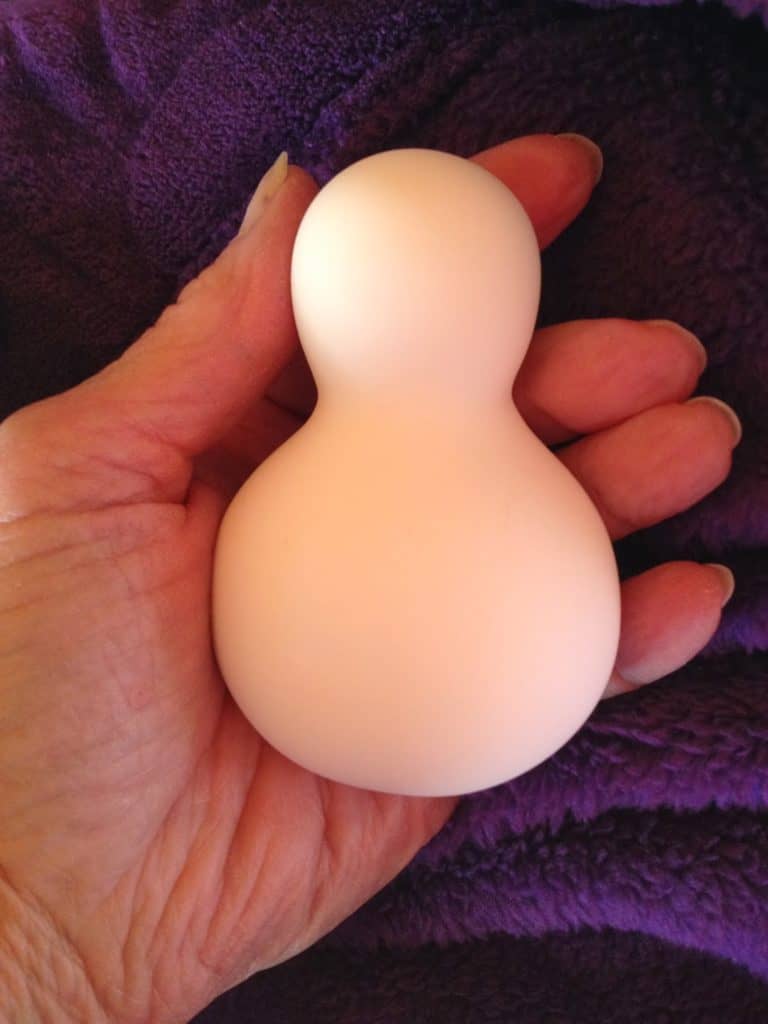 Yuki is white, figure-8-shaped with a smaller and larger end. Again, you can lay the whole thing down over your vulva and get stimulation everywhere. Or you can press the smaller part shallowly into your vaginal entrance. Some might scoff at how small the penetrating part is, but for those of you with vaginal pain and/or tightness, it could be just right for pleasure without pain. Yuki doesn't have any hard parts — it's all cushy, with some parts especially soft. This was my favorite and seemed the most versatile, though your mileage will vary.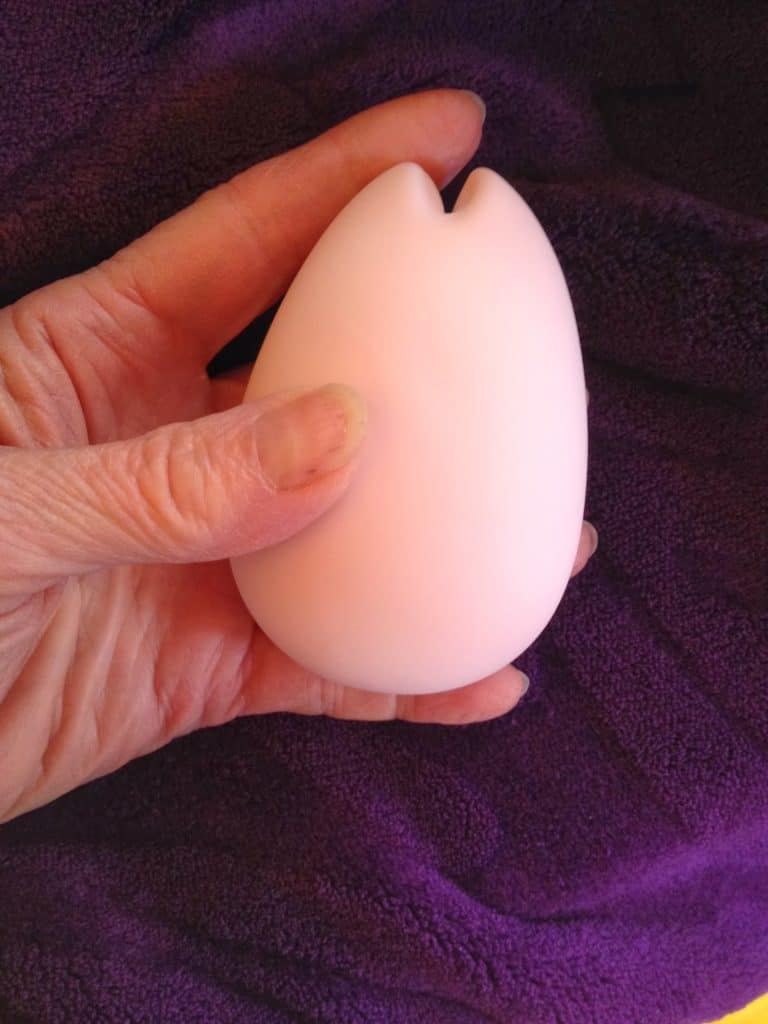 Sakura is pink, oval-shaped with a flexible, V-shaped, squishy notch that can hug the clitoris. It looks like you could use the notch to pinch a nipple in a stimulating fashion, but you really can't with lubed fingers — too slippery. Try it dry for nipple play. Well lubed, it does hug the clitoris in a lovely way if you just position and press. This was almost my favorite.
All styles have these lovely qualities:
The whole thing vibrates. It doesn't matter how you position it, whatever touches you is vibrating.
It's easy and ergonomic to hold. No wrist tweaking, just cup it (control side towards the hand) and press, glide, rub, tap, or circle on your vulva.
The controls are large and easy to see and use. You won't turn it off by mistake. Your lubed finger may slip off the button, but it's still much easier than most.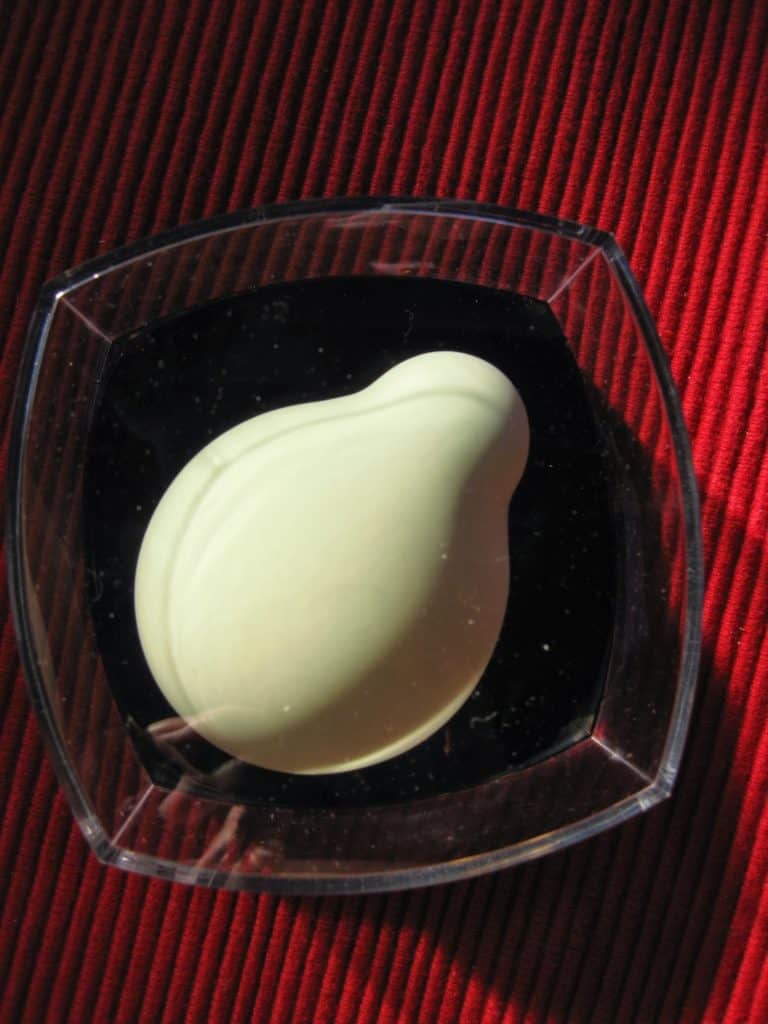 It's self-charging with an elegant charging base and storage lid. Charge it by USB or plug it into an electrical socket with the provided charger.
Yes, of course I wish these were stronger. I always wish that. The settings take them from gentle to medium to strong, plus a pulsation pattern. For you, strong might be plenty strong. The older I get, though, the more intensity I need.
But I've also discovered the pleasures of using a toy that feels as good as these softies do, then upping the ante at the very end with my Magic Wand. Just a suggestion for those of you who, like me, need a long time and lots of intensity, but enjoy the feel of a soft toy like one of these.
I love how long these vibrators last before losing their charge! I couldn't believe the claims that it kept a strong charge for 90 minutes. "Maybe on the lowest setting," I scoffed. So I tested Midori's duration by letting it run on the highest setting until it stopped — a full hour and five minutes! Granted, it lost some intensity long before it actually stopped, but still, that's a long time for those of us with slow-burning arousal!
Use plenty of water-based lubricant, especially with post-menopausal, thinning tissues. Otherwise, the silicone skin starts dragging or pulling on vulvar skin and pubic hairs. Lube is your constant companion anyway, right?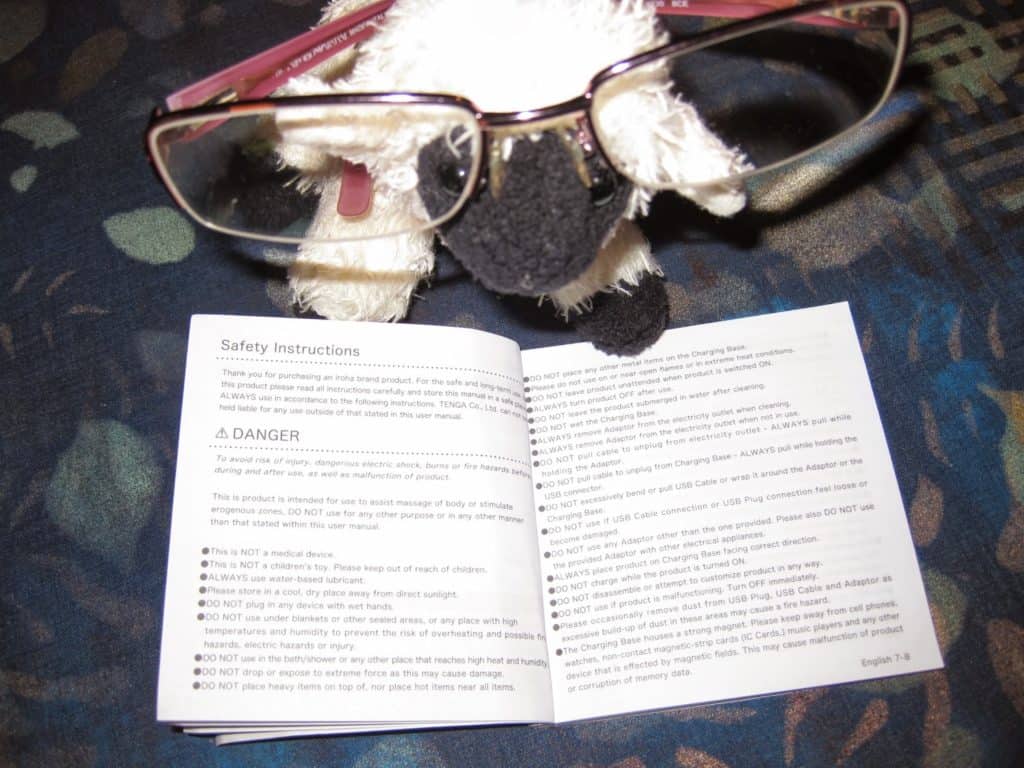 I'm glad I read the itty bitty directions in the accompanying manual and the "Water-resistant, do not submerge" on Good Vibrations' Iroha page, because I would have guessed it could be taken into the shower or tub. Nope — although it can be cleaned in water, it doesn't like hot water or staying wet or humid.
These Iroha toys are designed for vulvas, though of course they can used by any gender and any external erogenous zone. Thank you, Good Vibrations, for sending me these sweet toys to review!