2016 Holiday Gift Guide for Sexy Seniors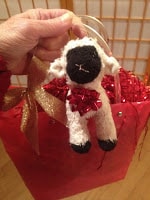 Whether you're looking for a special gift for a loved one, for the two (or more) of you, or for your own private pleasure, here are some recommendations to put a sexy, satisfied smile on your or your giftee's face.
If you think your gift won't arrive in time, blame it on me for getting this Gift Guide out so late. Write a note about your intentions and welcome in the New Year when it arrives. (Or email me and I'll hand write the note for you, scan it, and email it back to you.)
Best of 2016
Two of our favorites have new updates: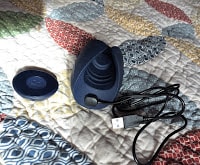 The Pulse III * for penis pleasure has arrived from Hot Octopuss, and it's better than ever. Now you can go from any level straight to "Turbo Mode." An anti-stall sensor prevents any pressure from interfering with the vibrations. The Duo partner's experience has been improved. And now it charges magnetically. Every penis owner that I know who has tried any version of the Pulse has loved it, especially because no erection is required. I appreciate that as good as it is, Hot Octopuss keeps improving this penis pleaser. Read this review of the Pulse I and II and this one of the Pulse Solo and Duo II from our contest winners. Order the new one here.
*  2021 update. This version of the Pulse is no longer available. Links have been changed to the Pulse Essential, the newer comparable model.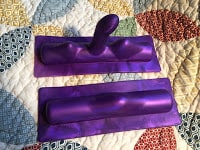 Do you own a Sybian? If you do, check out these two new silicone attachments to ride into orgasm: Triple Delight has soft clitoral and anal stimulating bumps at either end of a penetrative G-spotter. (Yes, you can have it all.) The Silky Smooth Flat Top is for you if you prefer your vibrations without penetration — use it in either direction and put the bump wherever you want it. If you're unfamiliar with the glorious Sybian, read my review here (notice the discount code!) and learn about other silicone attachments here.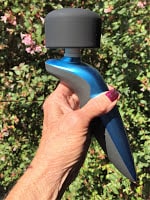 Rumble
Here are some special sex toys that I reviewed in 2016, with quotes from these reviews and links to the full reviews:
Rumble. "Do you want a vibrator that's well-designed, well-made, body-safe, and fairly strong — with a truly ergonomic shape, size, and weight? A solution if you have wrist arthritis or any condition that makes it difficult to grip or hold up a wand vibrator for as long as it takes to get the job done."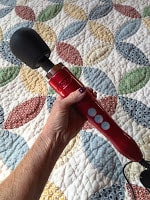 Doxie Die Cast
Doxie Die Cast. "Strong as in lie-back-and-it'll-happen strong, even if your orgasms usually take a lot of effort. If you like a high intensity clitoral vibrator, this power tool will sing to you in great, rumbly, throbby tones."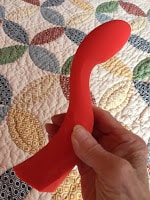 Prism V
L'Amourose Prism V. "A curvaceous work of art that happens to be a deep, strong, and rumbly g-spot vibrator. The shape and faceted design are lovely, and it's easy to hold."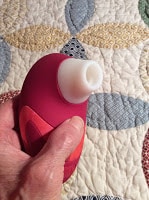 Womanizer
Womanizer W500. "It's the suction. It doesn't just vibrate (though it does do that) — it gently pulls on the clitoris, bringing blood flow, engorgement, and increased sensation. It's not 'sucking' like a vacuum — it's subtle, but oh so effective and pleasurable."  
New Kids in Town
Here are couple of new products that might strike your fancy. I haven't written full reviews of these, but they deserve mention here: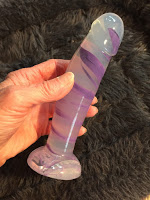 Funkit. (Yes, that's an "n," not a "c," though the logo with the "n" on its side makes you look twice.) This beautiful silicone dildo aims to please, whether you use it vaginally or anally. The end is a suction cup, so you have even more options for play. Check out Funkit's website for many more dildo designs that show you that sex and art can be a lovely couple. They also make butt plugs, spanking paddles, and textured rings for your pleasure-giving finger.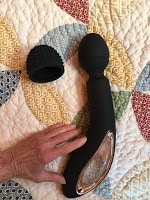 O-Wand. Big and heavy — 1.6 pounds and 13 inches long — this elegant, powerful, silicone vibrator is curved with an ergonomic handle so you can hold it in different ways and even rest it on your body. It comes in a huge (17″), fancy box, includes a nubby cap accessory and a set of charger adapters for different countries. There's no pouch, though, which is strange considering its high price. It's completely waterproof, so you can take it in the tub with you. (I recommend not taking it in the shower, because if you drop 1.6 pounds on your foot, it could be serious.) Get 15% off with the discount code "BETTER15" — just for our readers.
Stocking Stuffers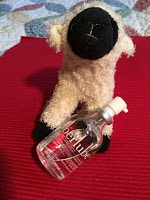 Überlube: When you want to feel a gliding sensation of skin on skin, this luxurious silicone lubricant delivers. Long-lasting for our slow-burning older bodies, slick for our delicate tissues, and a clear favorite of mine. Available in an elegant glass bottle or a refillable travel case.
Wicked: Want to smell and taste like a candy apple, cinnamon bun, or salted caramel? Wicked has a delightful collection of flavored lubricants, most of then water-based. Buy them at SheVibe,
Lucky Bloke: For the best selection of condoms, Lucky Bloke has you covered — so to speak. Take their simple test to make sure you're wearing the right size condom, then order some sampler kits and try different brands. Lucky Bloke also offers lubricant samplers.
And for that Big Sex Organ Between Your Ears…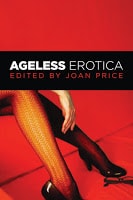 Of course it would make me very happy if you got your giftee or yourself one of my senior sex books — the gifts that keep on giving. A good choice for a holiday gift is Ageless Erotica, a ground-breaking anthology by talented writers over 50 featuring steamy, sexy characters over 50 (sometimes decades over 50). Ageless Erotica presents sexy seniors enjoying and sharing their erotic moments in short stories and memoir essays . And while you're looking at my books, how about giving your sweetie or yourself one of my self-help senior sex books for the new year?
Not for sale, but just to make you smile…
This kitten is Bobby Joe, a new member of my household. He is trying very hard to take on the role of resident sex kitten.