I Asked, You Answered, Part 1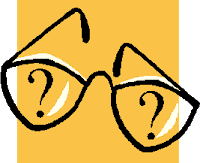 In a recent newsletter, I asked my subscribers these seven questions regarding senior citizen sex:
1. If you're in a long-term relationship, what tips or wisdom can you share that help you keep a relationship sexy and spicy after decades together?
2. If you're in a relationship that's less than satisfying, what do you wish you could tell or ask your partner to bring the sexiness back?
3. If you're single or non-monogamous and dating, what is your safer sex policy? How do you discuss this with a new partner?
4. In what ways have you changed your ideas about the kind of relationship you'd like to have now? For example, would you be happy in a non-monogamous relationship? Friends with benefits? Marriage only? Living together without marriage? Sexually exclusive but not living together? Intimacy without sex?
5. What's the worst thing a date or mate ever said to you? I ask this after a friend told me that a recent sex date said to him, "You're the kind of person I want to go to bed with — but not the kind of person I want to wake up with."
6. What would you like to learn about sex and aging this year?
7. What else should I have asked?
I got such a huge response to Question #1 that I'm devoting the rest of this post to excerpts from your answers. A later post will address the other 6 questions. (You're welcome to add your answers to questions 2-7 in the comments or by emailing me here.)
* My wife and I married in 1968. I believe that sexual satisfaction comes from sexual growth through constant trial and error experimentation. This leads to a constantly evolving sex life. We must be willing to try new things as long as no one is being hurt. Some will be good experiences and some bad. Keep the good and discard the bad. If we're afraid of making a mistake and have a high aversion to risk, we automatically limit our chances of succeeding or improving.
* At 55, we've been married almost 33 years. Both partners need to actively choose to keep their relationship spicy and active. Both have to be honest and frank about their desires. Don't be freaked out if you disagree on what you'd like to do. Just treat it like every other issue you've disagreed on through the years: listen, suggest, compromise, and give it time.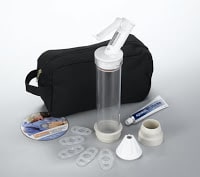 * I am 70 and my wife is 66, married for over 50 years. Somewhere we lost the spark. I had been taking meds that affected my erection or lack of. Intercourse was impossible. Then I got a penis pump that Medicare paid for. The thing looked unromantic and embarrassing to use, but with the help of "Sucker Sam," I got an erection that I could maintain and have intercourse. Now my wife really wants sex with me! She wears sexy outfits, we turn on mood lighting and music, smoke some medical herb, and break out the massage cream. We are having the best sex of our lives. I think the real key to all this is the extreme intimacy we both experience. As we put it, "Our souls touch."
* Schedule sexual intimacy, and persistently but gently keep to the schedule, because at our age our hormones are no longer adequate to propel us spontaneously towards sexual activity.
* We're 74, and for the last 15-20 years we have not felt the need to spice things up to maintain our sexual interest. Sex for us is about celebrating our being together, being alive with each other, and our deep caring and love for each other. We have a ritual that involves perhaps 20 minutes of foreplay leading to a few minutes up to 10 or so of intercourse, with strong orgasms for both of us. At the end it's less about physical pleasure  and more the elation of saying we are still here, we can still express our love physically, and isn't that incredible?
* We are in our early 70s, married for over 50 years. Despite our many physical limitations, we have found ways to have an active and fulfilling sex life by using advice we have read in our sex library: sex toys, positioning pillows, timing taking of meds, and planning early morning encounters before meals interfere and energy sags. Two years ago we decided to focus on improving our sex lives from mediocre to more active, frequent and satisfying. We found a saying, "A better sex life does take some work. Couples who put effort into their sex lives have stronger relationships." We assembled a library of sex related books (we have all of yours!) and spent much time studying and discussing them. There is so much information available today that was not just a few years ago.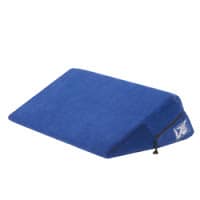 * We began using sex toys (I like that you call them "tools" which is really what they are) and Liberator positioning pillows. We decorated our bedroom to provide a better romantic atmosphere.
We found that the more you have sex, the more you want it and your body will adjust to enable it. We learned from our reading  that when physical problems develop (sexual or otherwise), there are methods to help overcome and improve the deficiencies and this gives us confidence, which helps to keep the sexual union relaxed and enjoyable. Also exercise and diet and general good health habits are important. We are having the best time and only regret that we did not make sex more of a priority before.
* At 60, I have found that the best thing is to continue to put the other partner first. In every matter, not just the sensual. I know that if I put my woman's needs, wants, and desires before my own, that I will be well rewarded by a partner who feels the same way.
* I am a T2 diabetic, and neuropathy is robbing me of my sensitivity "down there." We talked about the Pulse you reviewed — this opened the lines of communication. Push the limits of your sex life outside the box. Keep pushing your comfort zone. Don't let 'age' stop you from experimenting and exploring. You'll be surprised at what you can do, and feel, even at our age.
* Ask your partner if they would like to try new things, like toys or role playing. For instance, I asked my wife if she would like to spank me. This thought had never occurred to her. She considered spanking as a punishment, not as playful foreplay. We discussed how hard to strike (sensual spanking should sting a little, not leave welts), what areas of the body to spank (only the buttocks and upper thighs), and how long before the safe word came out (I always quit right after the orgasm). After a couple of trial and error sessions, she found that she enjoys playfully spanking me, as I enjoy spanking her. There is no punishment meant on either side; this is meant for playful pleasure.
* As my husband and I worked to overcome a crisis in our marriage, one thing that truly helped me ease off all the pressure I was putting on him was your writings, Joan, on Facebook and your newsletter. To read an expert telling me that masturbation was REAL sex; oral sex was REAL sex; sex with sex toys to enable us to orgasm was REAL sex? Holy shit. I realized I was having quite a bit of REAL sex, and I didn't recognize it. I thought that because I couldn't orgasm with intercourse anymore (it was never easy), or because sometimes I had to finish myself off alone, after 20 minutes of my husband doing everything in his power to make me come, that our sex life was deficient and substandard. How sad is that?! Two people who love the hell out of each other, are utterly compatible and fit together like puzzle pieces, thinking that they're defective because their sex life didn't fit the old notion of what "sex" was. I thought we were all wrong. You said we were right. In doing so, you freed me from feeling inadequate, broken, defective and damaged. My mental state, my physical state, and above all, my husband and I thank you from the bottom of our hearts.
Do you want to join in the discussion? I welcome your comments!