Perfect Strangers by Dorothy Freed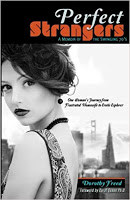 Dorothy Freed's Perfect Strangers: A Memoir of the Swinging Seventies is both one woman's personal story and the story of an era: the mid-1970s in San Francisco. Freed divorces a husband who cheated on her with her best friend and called her a "frigid bitch" because she didn't have vaginal orgasms. She goes on to explore her sexuality with whomever she chooses during 4 years of self-described "wanton promiscuity." She has plenty of sex with plenty of men, yes. But orgasms? Not so easy.
Whether you had a wild side in the 1970s, or you still do, or you didn't, but wonder what that was like, Freed's memoir is honest and insightful. She navigates not only hook-ups, but her sense of self as she searches to define her sexuality in her own way — not what her era taught or her ex-husband demanded.
Now 73, Freed looks back at this time of her life with candor and the perspective of a woman who gained much life wisdom and self-knowledge (and many orgasms) since that time. I asked Dorothy a few questions:
JP: What made you want to put this memoir into the world at this point, 40 years later?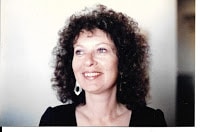 Dorothy Freed then
DF: 1974 to 1978 was a seminal period in my life. For the first time, I was in charge of myself and my two sons. I loaded us in the station wagon, sat in the driver's seat, and drove us across country to start over.
Later, when I examined how much I'd learned about myself in that four year span of time, I realized my story was a memoir of the swinging '70s, with historical significance, and one that needed to be shared with a larger audience.
JP: What message do you want people of our age, particularly, to get from your memoir?
DF: My message is to look back on the '70s as an era of unprecedented personal freedom, a time before AIDS colored our sexual world-view in dark hues.
By the end of the memoir, my erotic behavior changed, but not because of fear of disease. I changed it because I saw no future in it. What was missing from my life was love and affection from a male partner. To achieve that, I needed to back away from my casual sex lifestyle, and focus on earning my living by making and selling my artwork — and being open to the possibility of meeting a suitable man.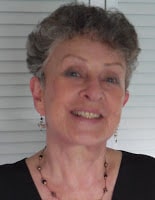 Dorothy Freed now
JP: Any advice to people of our age about exploring their sexuality, whether or not they did it the way you did?
DF: If there's still a spark alive inside you, reach out to embrace the adventure.
JP: Do you have any regrets?
DF: No, I don't. Events unfolded as they should. The path I chose was right for me.