Best of 2018 Sex Toy Round-Up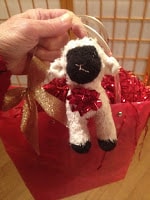 So what if gift-giving celebrations have ended. It's always a holiday when you bring new sex toys into the world of your sexual pleasure, partnered or solo. Here are my favorites of 2018, with links to the reviews so you can learn more. Happy New Year, and may you enjoy many vibrations in 2019.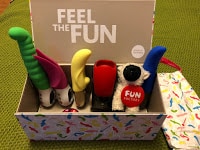 * Fun Factory Sex Toys: The fabulous folks at Fun Factory sent me a box of toys, and I review them all here. My three favorites: Volta, one of the most versatile and pleasurable external vibrators ever; Patchy Paul, a slim penetrative vibrator; and Cobra Libre II, a vibrator that my penis-owning reviewer loved. Notice the 10% discount code at the bottom of the review!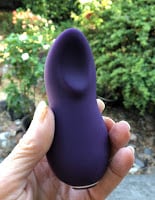 * We-Vibe Touch. The We-Vibe Touch has become my favorite travel vibrator. It's tiny, weighs almost nothing, yet it's powerful and versatile, and the design is so smart. See why I love to pack it in my carry-on suitcase.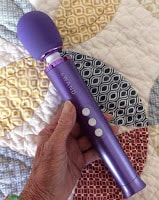 * Le Wand Petite. Sleek and ergonomic, this lightweight wand delivers surprisingly powerful vibrations while weighing less than 8 ounces. Not the strength of a Magic Wand, but if you don't need that intensity, it's terrific.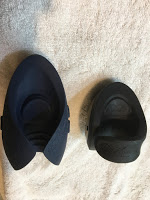 * Pocket Pulse. A smaller, modified version of the Pulse "guybrator" from Hot Octopuss that my 74-year-old penis-owning reviewer likes even better than the bigger, more expensive models. We love the Pulse because an erection is not required for use or receiving full pleasure.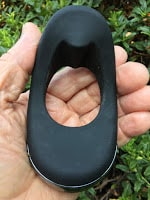 * Atom Plus. This vibrating cock ring from Hot Octopuss surrounds penis and scrotum and helps keep erections strong while also stimulating the perineum, that nerve-dense area between the genitals and the anus. My reviewer describes his happy experience.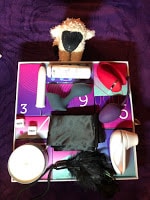 * We-Vibe Discover Gift Box. The gift that keeps on giving has 10 individually boxed items from vibrators to blindfolds. Follow me as I open each box and describe its contents.
The original reviews I've linked to in this round-up also include links to order from retailers that I endorse who support my mission to educate about senior sex. These are retailers who care about our sexual health as well as our sexual pleasure, and they stand for our right to remain sexual beings lifelong. Please support them, because they support us.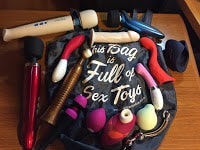 You don't have to stick to the newest 2018 sex toys for your trips to paradise. Do check out older sex toy reviews on this blog. (Keep scrolling down, then click "older posts" when you reach the bottom — there are 135 reviews at the time of this writing!)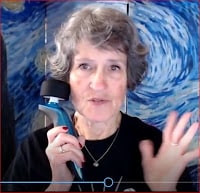 For a visual tour and hands-on (not genitals-on) demos of the favorites in this photo, view my webinar, Sex Toys for Seniors. My newsletter subscribers get special prices to view my recorded 90-minute webinars, so please subscribe here so you don't miss any news or special offers.