Posts Tagged 'animal sex'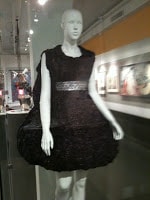 I was the oldest visitor perusing the exhibits at the
Museum of Sex
in New York City last Monday. At least I think so, but one of the unspoken rules of etiquette is that you stare at the exhibits, not at the other visitors.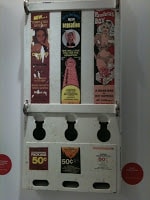 I visit this amazing museum every year when I go to NY. The regular collection is worth seeing each time — for example, a history of condoms exhibit which includes old condom vending machines and a dress made of condoms (rejected during factory testing, not used, thank you for asking), among many other sights.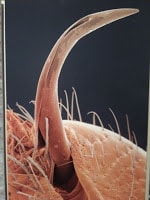 The top floor always has a new exhibit. This time, it was
The Sex Lives of Animals
. Don't scoff — this was fascinating! I learned that some animals masturbate (females as well as males, and not just mammals), have same-sex relationships, and have startling sex habits and attributes. But that was just the warm-up, so to speak. Ready for some startling facts about the animal kingdom?
For example, did you know that the male bed bug (pictured with erection here) stabs his penis into the female's abdomen, releasing semen into her blood stream?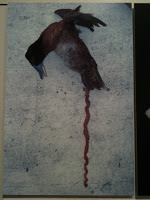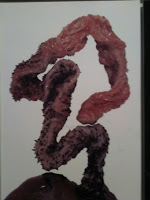 Or that the penis of the
Argentine lake duck
measures 16.7 inches (42.5 cm)? That's it here, hanging down from the duck and, on the right, curled up. I didn't read how the female is built.
If you get the chance, visit this museum. Give a shout here about what you learn. Oh, there's a senior discount.