Posts Tagged 'body image'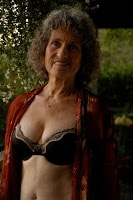 I wrote "Older Women Wear Lingerie" in 2009 about my photo shoot at age 65 with photographer Ruth Lefkowitz. It was a liberating experience, both during the shoot — I had no idea how much fun it would be to disrobe and flaunt my underwear in front of a camera! — and afterwards, when I viewed the photos.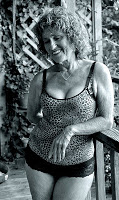 Two years later, I knew I looked older. Grief ages us, and I could see it in my face. I had stopped coloring my hair. My skin was looser, more wrinkly. My thighs and fanny were bigger.
But I felt beautiful, because I've really internalized the message I keep communicating to you:
We don't have to buy into our youth-obsessed society's view that only young, firm, fertile bodies are sexy and alluring. We are beautiful, handsome, sexy at our age.
That statement is true for you, too, no matter how many wrinkles or extra pounds you see in the mirror. It doesn't matter.
If you accept yourself, enjoy yourself, and feel sexy within, it will show.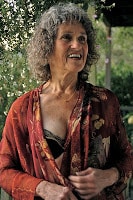 Ready to walk my talk (or pose my talk, more accurately), I approached Ruth about doing a repeat of our photo shoot, with new lingerie, a new attitude, and two more years under my belt — I mean camisole.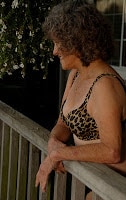 She said yes. We did it two weeks ago.
Again, I loved the experience. We laughed, we romped, I posed, she clicked the camera.
I am delighted to share our photos with you today, on my 68th birthday.
If you live in Sonoma County, CA, and would like to talk to Ruth about doing your own lingerie photo shoot, please email me and I'll forward your email to her.
As always, I welcome your comments! How would you feel about posing in lingerie?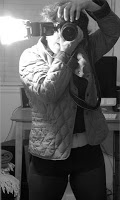 Ruth Lefkowitz
is fascinated by how the camera captures spirit, beauty and style in a magical instant. She especially enjoys photographing the female figure–a subject of art through the ages–to create images that capture and preserve a bit of a woman's inner life. In her day job, Ruth is the chef and owner of
Ruthy's Real Meals
, a high quality, organic and locally sourced meal delivery service in Sonoma County, CA.