How the Heck Do I Date at This Age?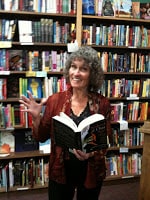 "How the Heck Do I Date at This Age?" is the title of a new workshop I just debuted in Milwaukee, and I'm ready to take it on the road! I discovered it needs to be a three-hour workshop because it covers so many topics, questions, and interactive discussion.
Here's my description of the workshop:
How the Heck Do I Date at This Age?
You're ready to connect for dating, sex, love, companionship – but dating as a senior feels awkward and downright weird. What are the guidelines? How do you navigate online dating and avoid the pitfalls that send potential dates running in the other direction? When do you bring up safer sex, your personal sexual issues, or sex at all? Whether you're widowed, divorced, or a longtime single, you'll find this interactive workshop illuminating and fun, and you'll get to find out how other single seniors meet and mate (or try to). All genders and orientations welcome; sense of humor helpful. Thirty million Americans age 55 and older are single, so welcome to the club with no rules! Joan Price, author of Better Than I Ever Expected: Straight Talk about Sex After Sixty and Naked at Our Age: Talking Out Loud about Senior Sex – and a widow trying to figure out how to date at her age – leads this workshop.
During this fun-filled workshop, you'll create a list of the qualities you're seeking in a date/lover/sweetheart/mate, because if you don't know what you're asking for, the answer is "no." You'll also write your profile, should you wish to pursue online dating. You'll get plenty of information and honest (polite, but honest!) feedback about your dating situation (or lack of dating situation). By the end, you'll have an action plan and plenty of food for thought. Bring paper and pen or a laptop — and a sense of humor!
"So where do I have to go to attend this workshop?" you ask. Ah, I don't know yet. Invite me to come to your region to present it, or email me to put yourself on my contact list for an upcoming workshop in the San Francisco/ Santa Rosa, CA area.
10/11 addendum: For use in this workshop, I'm collecting online dating profiles (our age only) that are either terrific, appealing examples or awful, waste-of-space examples. If you encounter either, please copy it without identifying the person except by gender and age and email it to me privately. This isn't about whether the person meets your personal taste requirements — just whether the profile is a great example of how to write one, or a terrible example that no one would want to answer. Again, do not identify the person even by handle or URL — this is not about embarrassing people, just giving us content to discuss.