Naked at Our Age: Best Self-Help Book Award from ASJA!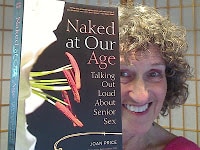 I just learned that Naked atOur Age: Talking Out Loud about Senior Sex won the outstanding self-help book award from the American Society of Journalists and Authors (ASJA), the nation's
professional organization of independent nonfiction writers.
I actually broke into tears at the
news. This is the greatest honor to have Naked at Our Age chosen as the
best 2011 self-help book by ASJA: my professional peers and
the writers I've admired (even envied!) my entire writing life.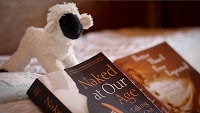 I thank all of YOU who sent me your stories, asked questions, cheered me
on, contributed expert tips, and shared news of
Naked
on
your many networks. This was never a one-person project, and the award goes to everyone who helped make
Naked at Our Age: Talking Out Loud about Senior Sex
a reality.
The awards will be presented on Thurs. evening, April 26, as part of the members day opening the 2012 ASJA conference in New York City. I was told I'll get to give an acceptance speech! My first personal red carpet event!
I'm so happy – not only for
myself, but also because this award embraces and advances my mission to educate people about sex
& aging, to normalize and celebrate older-age sexuality, and to help our
generation resolve the challenges!
***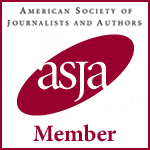 The 41st annual ASJA writers conference is at the Roosevelt Hotel, New York City, April 26-28. If you're a professional writer, or you'd like to be, this conference is the best investment you can make in advancing your career. You'll learn from editors and writers who earn their living in this profession, even in these turbulent times. Check out the myriad topics this year: Publishing for First-Time Authors, Fabulous Book Publicity and Marketing, Men's Markets, Women's Magazines, Writing about Politics, Writing from the Heart — even Writing about Sex (my panel!). Besides learning from the pros during two days of informative sessions (three days for members), the networking with writers, editors, and agents is itself worth the price of admission.