Tenga Egg reviewed by David Pittle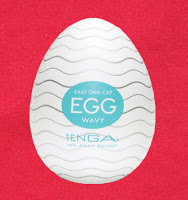 I invited
David M. Pittle, Ph.D. to give us a senior male perspective on a sex toy designed for men. Here he reviews the Tenga Egg.
Tenga Egg Male Masturbation Sleeve
reviewed by David M. Pittle, Ph.D.
One of the perks of working in sex therapy is that I get to discover a lot about the various toys that come to market. Tenga is a small Japanese company which has made a big entry into sex toys for men. They have several products. One quite innovative is the
Tenga Egg
. The Egg comes in a package of half-dozen.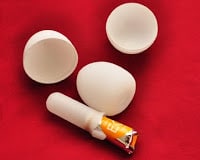 The Egg is a complete kit for a single use. Packaged within an egg-shaped shell is a very stretchable elastomer "stimulator" with ribbing designs to give a variety of sensations. To make this a complete, one-use kit, it includes a packet of lubricant, as well as the "stimulator" itself. The stimulator expands to fit almost any normal penis length and diameter to give a very good sensation. While sold as a one-use device, it will actually last up to about 10 uses. You can flip it inside out for cleaning and then add your own lubricant to
use it again. At about $8.50 each, that makes the Tenga Egg a real bargain.
If there was one weakness in the egg that I tried, it was the lack of instructions in English. The only instructions were printed in Japanese on the lubricant package. One would think that instructions were not needed for such a simple device, but applying the lubricant to the inside of the stimulator is done with an included funnel device and the method of doing all this preparation is not self-evident.
However, aside from the lack of instructions, this is an excellent product. It provides marvelous sensations, comes in a wide variety of interior ribbing designs and as a bonus, is usable even by men suffering from erectile dysfunction. The penis does not have to be hard to get the benefit of the Egg. I certainly could feel that there was ridging, but I doubt I would feel the differences between the different egg designs. Maybe someone who has a more sensitive penis might. I really liked this Egg and will probably buy them in the future.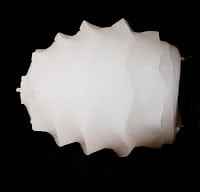 Tenga Egg inside out to show texture
Notes from Joan:
The Tenga Egg comes in a variety of textures and designs. Dr. Pittle reviewed the "Wavy" design, pictured here inside out so you can see the texture.


The Tenga Eggs are available from our friends at Good Vibrations .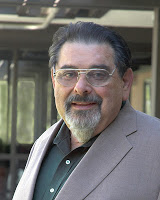 David Pittle
David M. Pittle, Ph.D., is a therapist in San Rafael, CA, who has been helping people with sexual issues for over thirty years. Many of his clients are age 50-80, when good sex is important, and dissatisfaction may lead to loss of shared intimacy that can threaten the total relationship. David
specializes in helping women who are not experiencing sexual satisfaction and men with non-medical and medically-related erectile dysfunction or other issues. Visit his website here. Please see Dr. Pittle's review of the Hitachi Magic Wand here.
(I am sad to tell you that my friend, sex therapist David Pittle died December 2017. We value his sex toy reviews. Read his other reviews here.)
Note from Joan: Please see my other vibrator reviews by clicking here. Keep scrolling down — there are many! I love to hear from you and welcome your comments about any sex toys reviewed here, because our experiences are all different, and your experience will help other readers decide which toy is right for them. (However, if you're a sex toy retailer, I don't permit links that compete with the retailers I endorse — spammy, highjacking comments and links won't see the light of day.)