Has society's view of senior sex changed? Question for my readers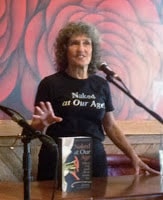 7/17/14 update: I originally wrote this post October 2012. At that time, it seemed to me that our society's attitudes towards senior sexuality were finally starting to shift. When I began writing and speaking about the this topic in 2005, I was a rare voice talking publicly about this subject. In the past couple of years, I think we've made gigantic strides. A large — and loud! — community of sex educators, writers, workshop presenters, therapists, and sex-positive seniors are shattering the ageist sexual myths that our society accepted for generations, such as that our aging bodies have an expiration date when it comes to sexual pleasure. What do you think?
Do you think that senior sex is now accepted, even celebrated, compared to five or ten years ago? I hope you'll comment here.
Sometimes I really feel we're changing society's view of aging and sexuality — other times, I wonder if I'm deluded because I surround myself with open-minded, sex-positive people who applaud my ideas and communicate similar messages to their followers.
Sometimes I get so caught up in the momentum of the world I want to live in that I think we've already achieved it — but have we?
Are we just a small (but loud!) part of a society that still sees sexually exuberant seniors as laughable? Or are things really changing?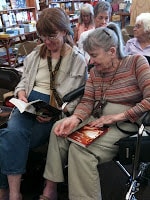 When my first senior sex book, Better Than I Ever Expected: Straight Talk about Sex After Sixty came out in 2006, it caused quite a stir in the media because it celebrated the joys of senior sex and included details of what was hot about sex after 60. (My personal favorite moment in that book is the nail-filing section — I love the smiles I see from women when I read that part aloud during a speech!)
Then I wrote Naked at Our Age: Talking Out Loud about Senior Sex (2011) to address the challenges that prevent sex at our age from being as spicy and fulfilling as it can be. This book has won two major awards and is used and recommended by therapists and sex educators. I'm proud and grateful to all the people who contributed to that book.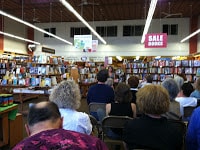 Now I'm interviewed a lot and invited to speak at conferences and other gatherings. It really feels like I'm living in a world that recognizes that our sexuality is lifelong and ageless, and no matter what else is happening in our lives — medically, emotionally, partnered or not — we are capable of this pleasure.
I hope you'll post a comment so that this topic can become a discussion rather than one woman's monologue –or her wishful thinking!