Lelo's Mona Wave wiggles hello to your G-spot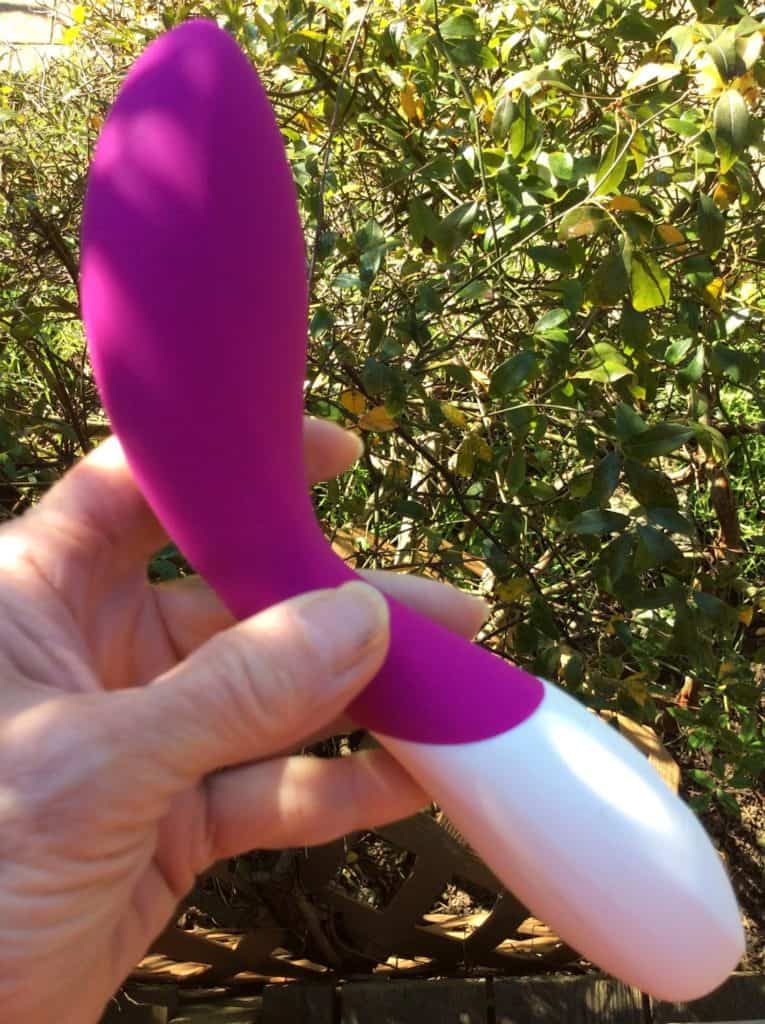 Are you old enough to remember the ad for the Yellow Pages that started, "Let your fingers do the walking"? Then you'll understand me if I say, "Let your
Mona Wave
 do the waving." This delightful and lovely penetrative vibrator does more than vibrate — it gently wiggles forward and back to wave hello to your G-spot.If  moving fingers in your vagina are your idea of a fine time, this vibrator from
Lelo
comes close. The "waving" is supposed to simulate the "come hither" motion recommended to stimulate the G-spot. It sort of does that.
I like a lot about this sex toy:
Pros: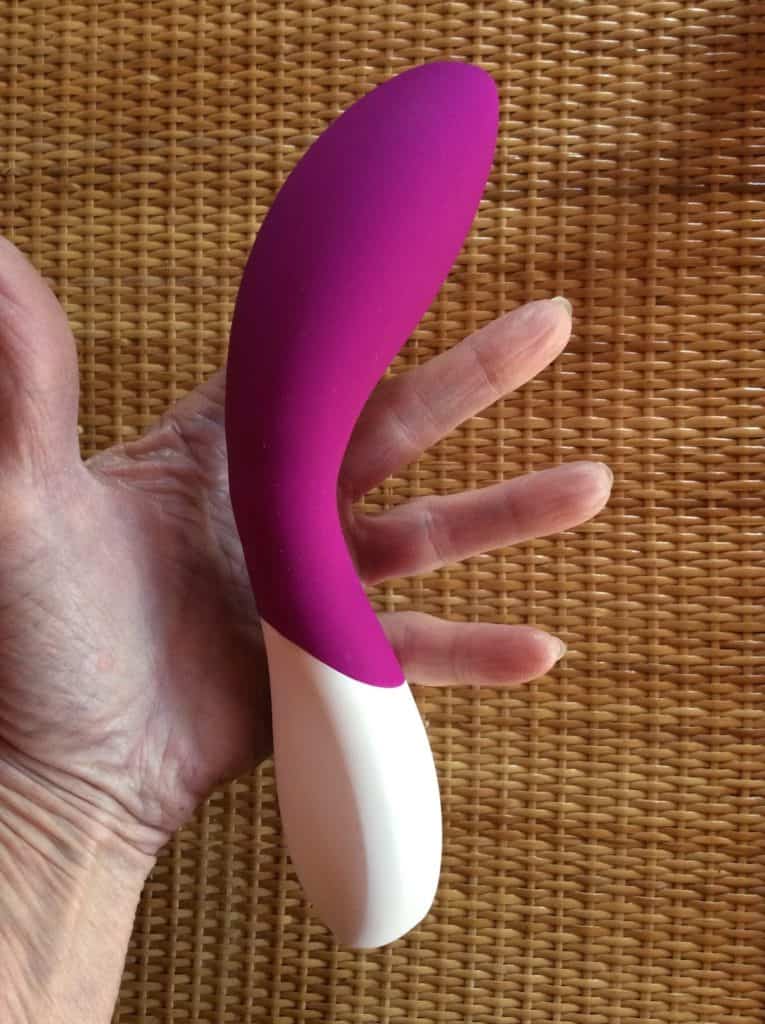 Beautiful design, well-made, curved for ease of G-spot stimulation.
10 patterns with adjustable intensity. You can get the vibrations + the wave, or the wave without vibrations, or the vibrations without wave. The patterns use different rhythms, from tap-tap to roller coaster.
Smooth, body-safe silicone materials.
Waterproof and rechargeable.
Waving motion feels darned good.
That's not to say it's perfect, though.
Cons: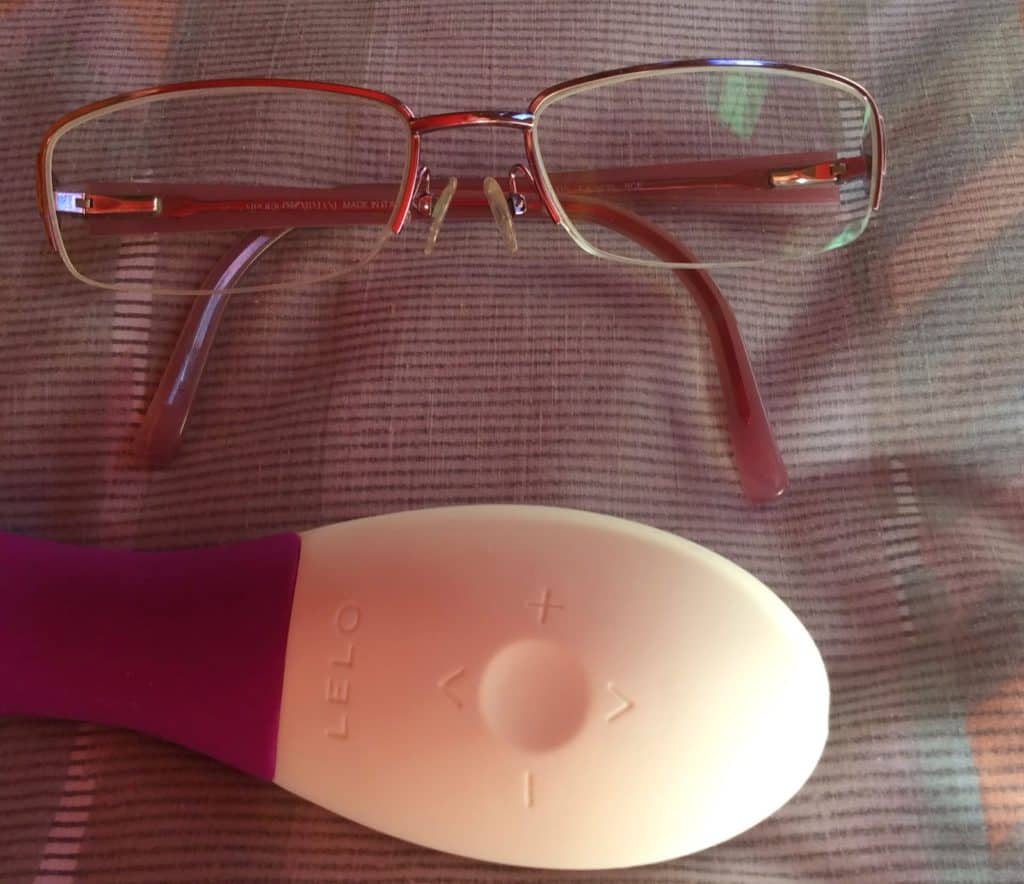 Just try to see the controls without your reading glasses. You can tell by feeling the recessed area how to turn it off and on, but if you want to explore patterns or increase intensity, your lubed fingers will have no idea where to press. You'll have to turn it off, pull it out, put on your bifocals, and either change the setting or memorize where it is. I know that the lack of raised buttons and easy-to-feel markings make it easier to clean, but the trade-off is that it's harder to vary settings once you've started.
The vibrations are in the handle as well as in the insertable part. Holding it can irritate an arthritic wrist. Solution, once you have it where you wanted, let go. It will likely stay where it belongs, hands-free or at least hands-minimal.
If you clench your vagina, the waving transfers from the vibrator to the handle. Neither our vagina nor our hand wants that!
Lelo is overselling it by claiming that it gives "the orgasm to end all orgasms." First of all, it doesn't deliver that. Second, who'd want to "end all orgasms" anyway?
For me personally, the pros far outweigh the cons. I'll be enjoying this toy often!
Note: The diameter of the widest part is about 1.5″. If you have discomfort with penetration and you prefer a slim toy, it may feel too large. If your vaginal entrance is tight, which is true for many women of our age, the abrupt size change and lack of tapering may be a problem.
You can purchase Mona Wave from Good Vibrations in the US, or for international sales, visit Lelo. Lelo also puts the wave technology into a rabbit vibrator — the Ina Wave — which I haven't tried yet.