The Pulse, the King of Penis Vibrators
9/1/2017 note: My links formerly went to older models of the penis vibrator, The Pulse which were new at that time. I've just changed the links to the newest model, Pulse III, even if the text refers to an older model.
*  2021 update. This version of the Pulse is no longer available. Links have been changed to the
Pulse Essential
, the newer comparable model.
At all my talks and workshops, and in private conversations with men who want to have satisfying sex despite erectile difficulties, I recommend The Pulse, the king of penis vibrators. I am bringing this review to the top in case you don't know about it. – Joan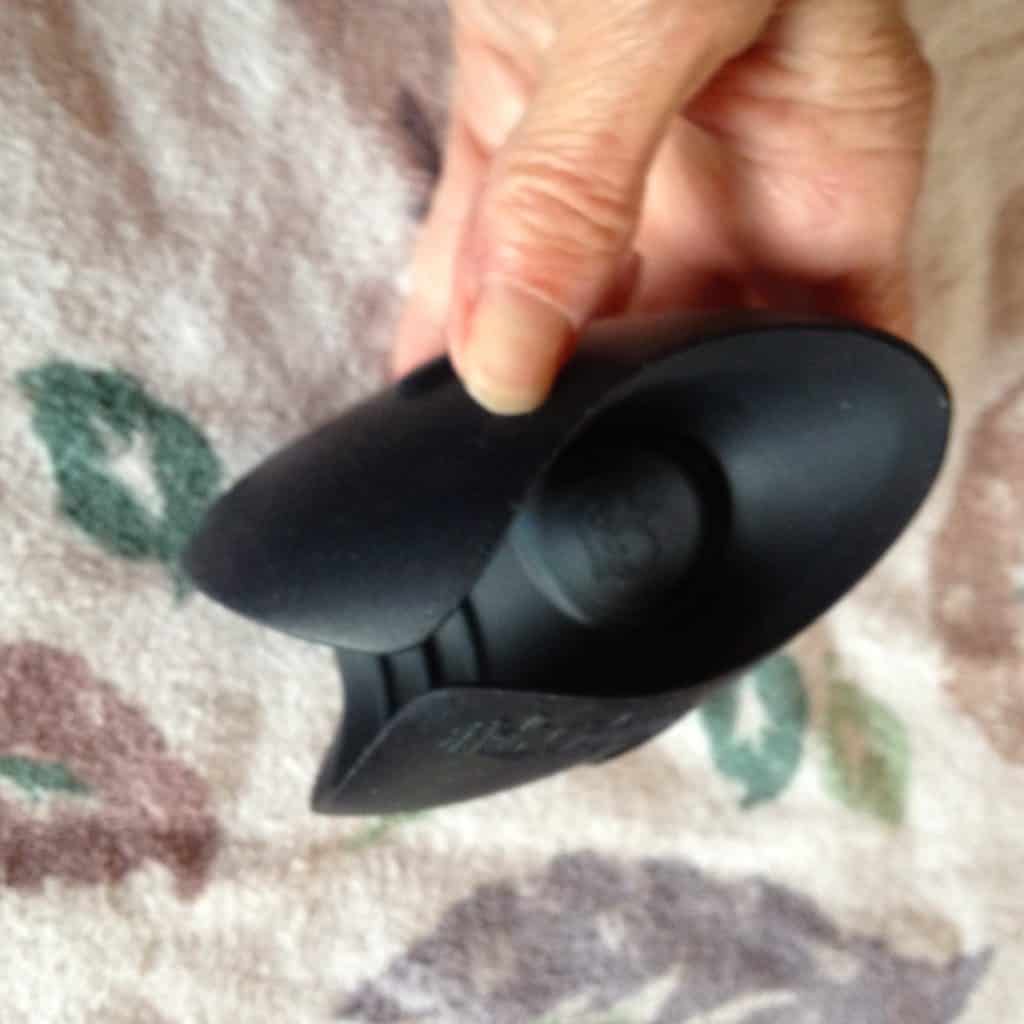 12/18/16 update: Read about the new Pulse III on my 2016 Holiday Gift Guide for Seniors!
6/30/15 update: There is an even newer version of this product — The Pulse II — which David Pittle reviewed. See his update below. Enjoy!
Presenting… The Pulse, a pulsing, oscillating, amazing vibrator for penises that does not require an erection for his pleasure!
That's right — unlike other vibrating "sleeves," the penis does not have to be hard to start enjoying it. Spread open the flexible flaps, rest your penis in it, turn it on, and enjoy the sensations.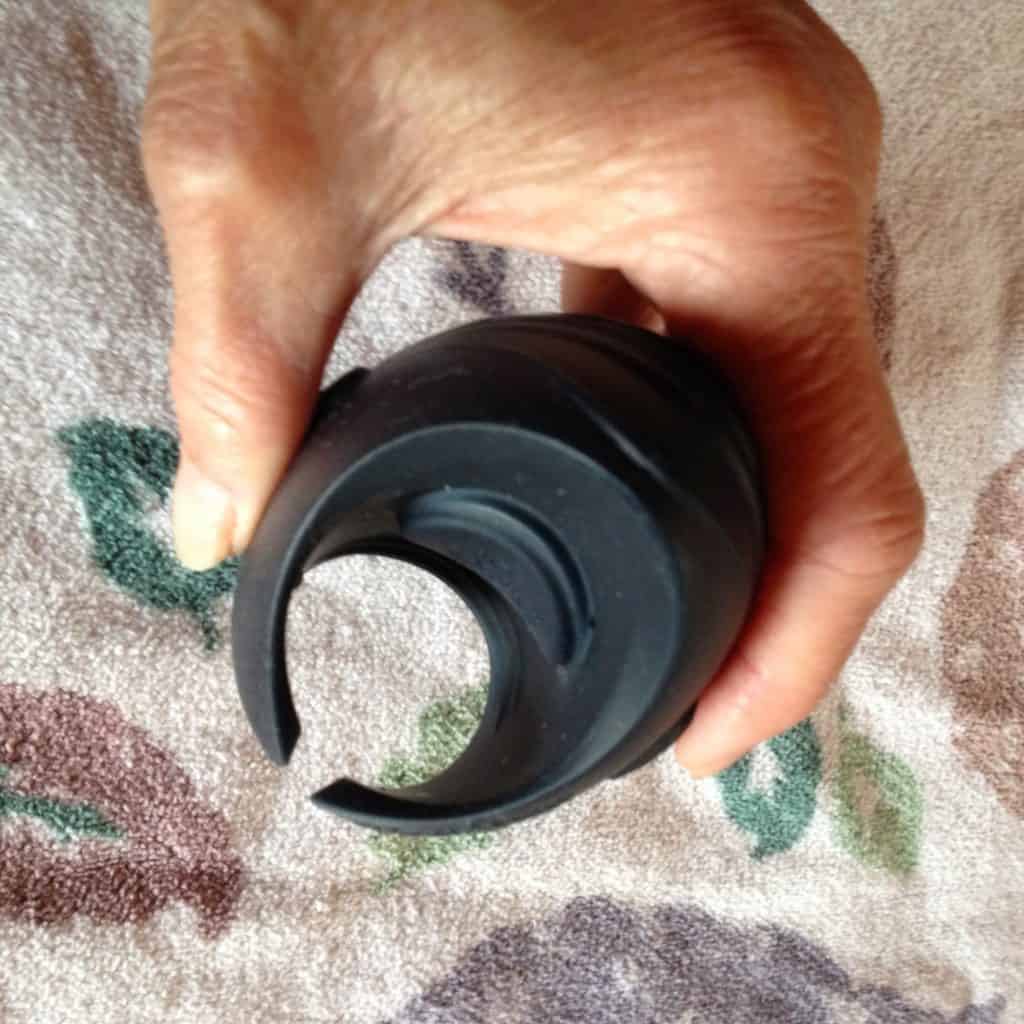 The fabulous folks at Smitten Kitten first showed me this vibrator, praising its qualities. The Pulse penis vibrator works for men of all ages, and it's especially splendid for pleasuring an older man. If you get erections erratically, this toy will make you hard. If erections are not in the picture, you'll still feel tremendous sexual pleasure.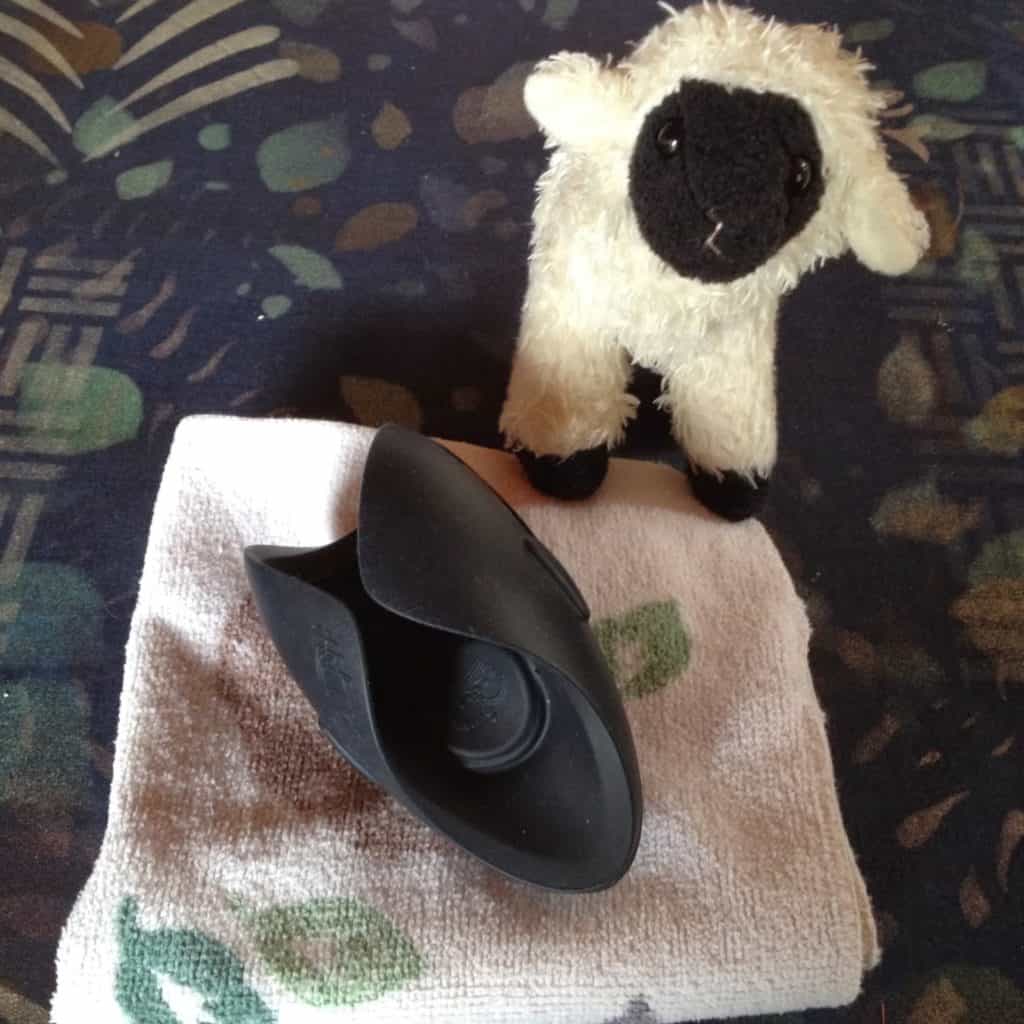 Of course I had to get some men of our age to test the Pulse for us. You can imagine how easy it was to get three volunteers! These men all live in different places, and I wanted to give them each plenty of time to play and experiment, so I arranged with Hot Octopuss, the British manufacturer of the Pulse, to send one product, and the dear folks at Smitten Kitten sent two more.
Here's what my Pulse-pleasured guys told me:
Richard:
I'm a man, almost 58, who has had a number of sexual issues going back more than 8 years. Most of my issues — temporary impotence, lack of sensation, pain with orgasm — are because I'm a prostate cancer survivor who was treated surgically. Recently I've been able to resolve many of these issues.
Given my past challenges, I've haven't taken a lot of time to explore penile sex toys beyond cock rings and therapeutic penis pumps. I wasn't sure what a toy could do for me anyway. But that changed with the Pulse! While not a traditional sleeve toy, it does deliver vibratory sensations to the penis. It has a number of speeds and intensities that are easily set by a lighted button.
It has a unique feature where some of the vibrations are concentrated in a circular section that delivers an extra boost to the highly sensitive underside of the head of the penis. For me, it's been a great erection builder. I've enjoyed taking the time to play and experiment with the various settings of intensity.
Because I still have some limited sensation, I've not been able to reach orgasm using the Pulse exclusively. But it is a very pleasurable toy and has warmed me up to some very nice plateaus. It's made of hard plastic and high-grade non-toxic silicone. It can be used with or without lubricant, but is more effective as a "stroker" toy when used with lubricant. It's easily cleaned with a damp cloth.
Paul:
The Pulse is one toy that's worth the money!  It has easy-to-use controls, fits nicely in the hand and has a coin-like, raised bump inside at just the right place. It feels wonderful!
On the low setting, with a little water-based lube, this thing got me hard in no time. And this was after I'd had sex and a great orgasm earlier in the day. I'm over 50, so that's saying a lot. The next day, this thing had me orgasming in minutes.
Watch out if you get lube on the hand you're holding it with though — it can get slippery. It performs well, but does take a couple minutes to clean due to the ribs inside. A quick wipe with soap and water does the trick — it can't be submerged.
This is the only criticism I have: It comes with a USB charger cord but without an adapter to plug into a wall outlet. Fortunately I had one, and you can pick one up cheap.
David M. Pittle, Ph.D (age 70+):
Most men's sex toys seem to be some form of sleeve to simulate a vagina. The Pulse is different. Like the sleeves, it is a tube for the penis to enter, but it is open at the top with wings that bend out, so the penis can be simply laid into the tube on top of the strongest point of vibration. This creates the greatest sensations on the most sensitive part of the penis, the frenulum.
This is an amazingly versatile sex toy. My experience with it was "five stars." That puts it right up there with the Hitachi Magic Wand.
I was skeptical about the battery because battery toys that are powerful run down fairly rapidly. Ten or fifteen minutes of use and they need recharging. Not the case with the Pulse. In a tribute to battery engineers, the Pulse ran for four sessions of 15 to 20 minutes and was still going strong.
This is a great product. The only criticism I have is that it can't be immersed in water. The water will get into the battery compartment. That is somewhat minor, but given the price, a waterproof charging system would have been nice.
Update: David received a sample of the new Pulse II Solo and had this to add:
There is a new king in town: The Pulse II Solo. First, the new model's vibrations are not only stronger, but also feel more effective and include programmed patterns. Second, the vibrations come from a piston mechanism designed for penile stimulation. Third, it works longer per charge. There are many other improvements, but these are the most apparent.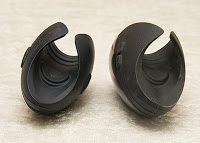 The Pulse II Solo maintains the open top with expanding wings. A flaccid penis can easily be inserted. As it responds to the vibratory stimulation, it becomes as hard as it can and continues to increase sensitivity. As this happens, those wings spread to accommodate the growth in girth.
The vibratory plate, located under the penis glans at its most sensitive area, is large enough to continue to make contact during the expansion. There are many nerve endings at the base of the penis. The Pulse II Solo is able to simultaneously excite these nerves without losing touch with the nerves in the glans.
As you can tell, I was excited by the original Pulse, but I'm an out and out fan of the Pulse II. It is without doubt the best vibrator sex toy for men with erectile challenges that I have seen. As a sex therapist often dealing with older men with erectile dysfunction, this is very important to me. I will certainly be recommending this product.
I applaud the Hot Octopuss company which has taken pro-sex political stances and is promoting improved sex for seniors. Their blog entry, "Coming Of Age: Over-55s Most Sexually Satisfied" is worth reading.
(I am sad to tell you that sex therapist David Pittle died December 2017. We value his sex toy reviews. Read his other reviews here.)
Note from Joan: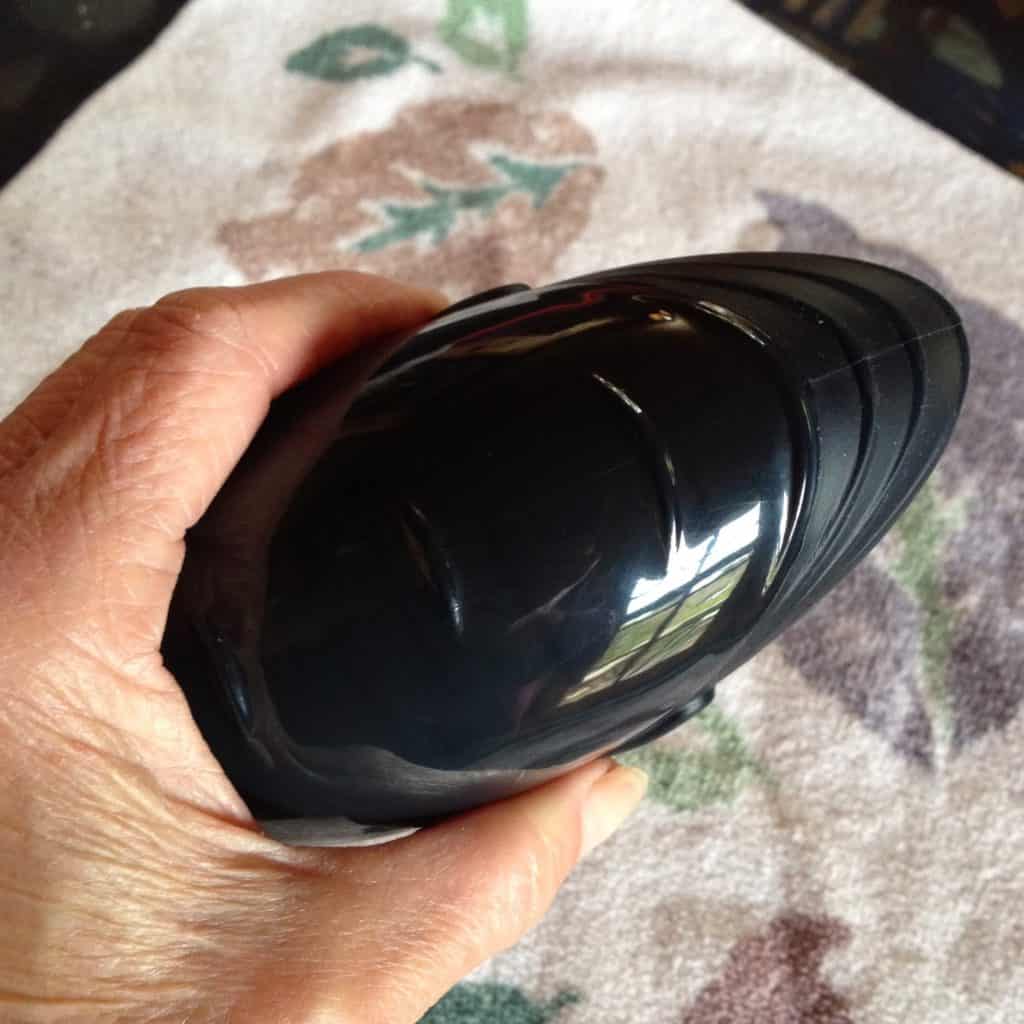 The Pulse is amazing for men. It claims that the outer part also pleasures a woman partner for use by a couple together.
In my case, not so. The inside part that holds the penis is comfortable and stimulating for him, but the outside part that supposedly can stimulate the clitoris is mostly hard plastic and doesn't vibrate much, not the least bit sexy for me. Of course, your experience may vary, and another woman reported getting plenty of pleasure from it. [Note: This comment was based on testing the original Pulse. I'll update it when I've tested the Pulse II Duo, which I understand is greatly improved.]
My recommendation is to let the man use this on his own — he'll love it, and he deserves a superb sex toy of his own!
Check out Shamus McDuff's review of the Pocket Pulse.

I hope you'll join me in thanking Smitten Kitten and Hot Octopuss for the sample products and for continuing to support my senior sex education work by ordering from them directly.