Eight Years Later… reflections on loving, losing, and living on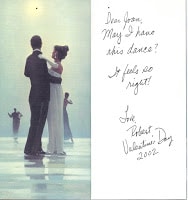 August 2, 2008: I kissed Robert, my husband and great love, for the last time. Exactly seven years before that, we kissed for the first time. Over the years I've chronicled our love story and my grief story. Last year at this time, I had been without him for the same number of years as we were together. Today, I had to tick off another year without him.
I wasn't sure whether — or how — I would write about this today. I read my past posts about losing Robert, and my past posts about loving Robert. I reread the little book he wrote just before he died: the last thoughts he wanted to share.
Then when I started reading some of the cards and letters he wrote me, I decided I'd let Robert speak for himself. I share some of these to show you that it's never too late to find your great love, and maybe we shouldn't settle for anything less.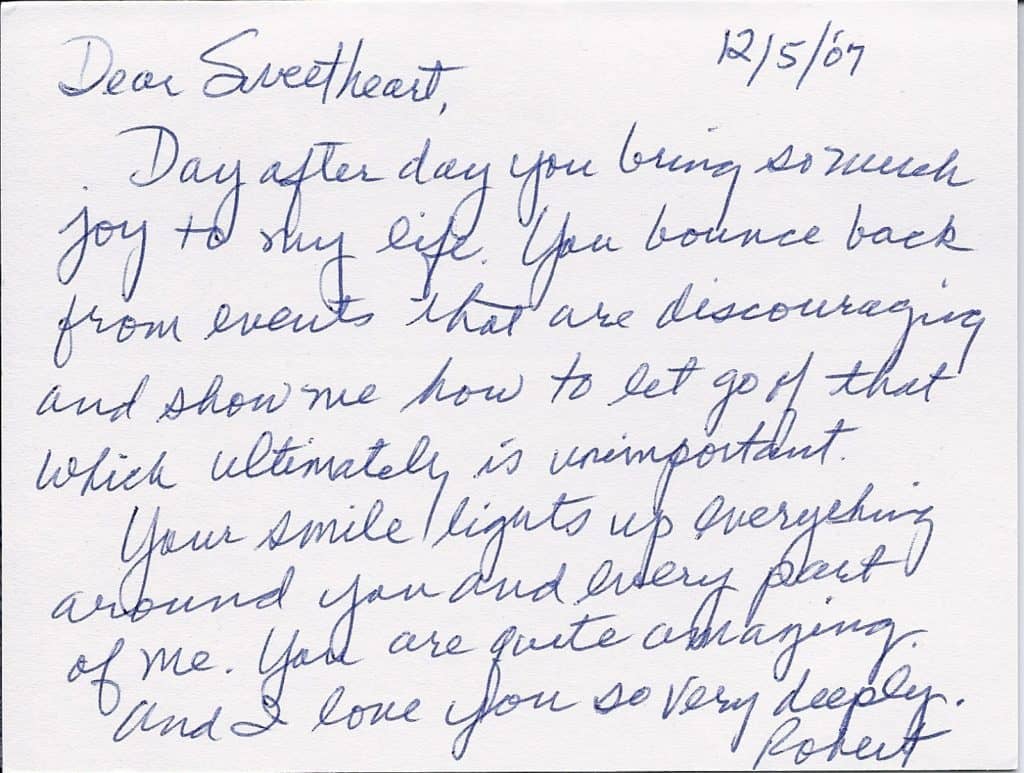 If your beloved is with you still, please set aside the petty things that annoy you, solve the big issues as best you can, communicate your needs in an honest and loving way, and please let your loved one know your gratitude and appreciation. Surprise your loved one with sweet messages. Make every day together count.
And if you've lost your loved one, know that it does get better year by year, especially if you stay active and let people get close to you. It's all too easy to close down and shut people out. But don't! Find ways to live with joy and clarity. Keep learning. Use your skills and knowledge to help others.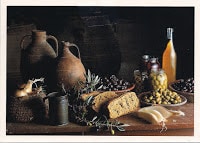 Front of postcard
One the first anniversary of Robert's death, a grief counselor suggested that I do one thing that honors my memory of Robert, one thing that I've never done before, and one thing that helps other people. That turned out to be good advice, not just at year one, but at every anniversary, birthday, and holiday — those days when the pain can be especially sharp.
Moving forward, I've learned, doesn't mean that we've left our loved one behind — it means we take with us what we shared, what we learned, and above all, that we know how to love and live fully. Eventually we find that the tears diminish as laughter grows, and when our hearts open, joy can enter.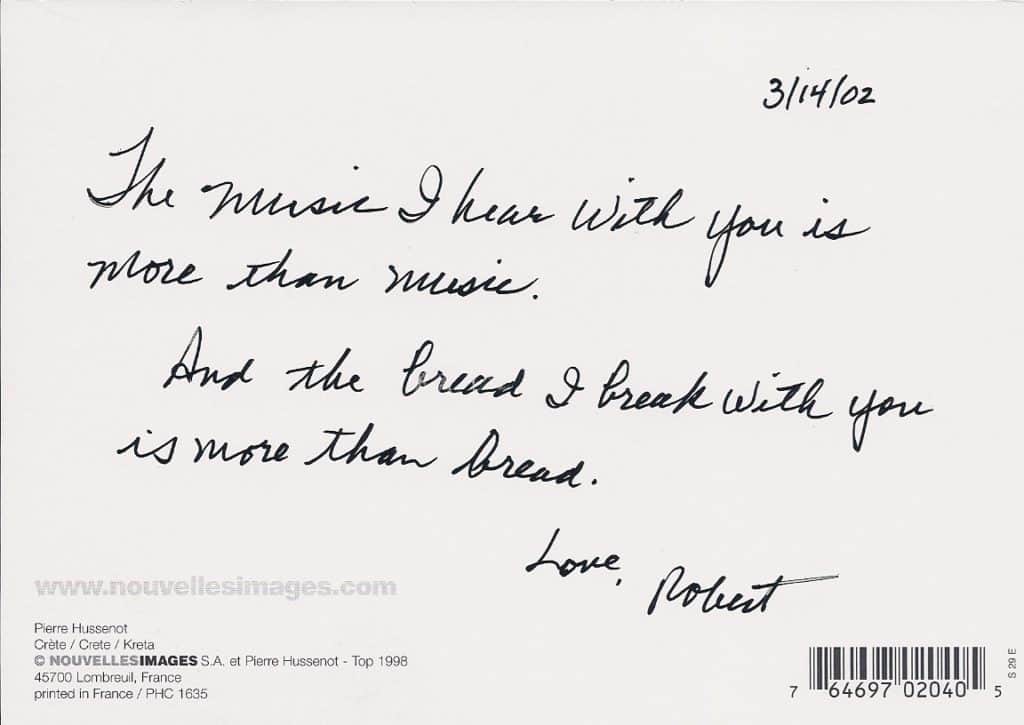 Back of postcard
I welcome your comments.