Let Freedom Ring: The Joy and Novelty of No-Risk, Anonymous Sex by Lynn Brown Rosenberg
Lynn Brown Rosenberg, age 76, writes about a safe way to have anonymous sex with strangers — in online chat rooms:
I had gone 12 years without sex, and I didn't want to live that way anymore.
I changed psychological medications and that made a difference right away. But I also realized I had been repressed sexually for decades. That began to crystallize when I told my urologist I hadn't had an orgasm in many years. She suggested I get some porn and a vibrator. I did exactly that!
Although reluctant at first to discuss my sex life, or the lack thereof, with my therapist, I began to relax after he reassured me, "Don't worry, I've heard it all." I learned from him about porn you can watch in the Internet.
I watched some pretty interesting stuff and became especially intrigued with one video where the woman talked to the man, telling him what she was going to do to him and asking him if he liked it. She stroked him as she talked, and this was all he needed have an explosive orgasm. This aroused me — it was sexy, safe, and the kind of part-way point I needed to get back to sex.
During another session, I told my doctor I missed having no one in my life to talk to about my sexual desires. He told me about sex chat websites like BeNaughty.com and Flirthut.com. What?! There was no way I was going to talk sex with strangers. And besides, what in the world would I say?
And then I remembered the woman who talked and brought the man to ecstasy. I went back to that video and wrote down word-for-word what she said. Having the words pushed aside my unease. Sure, I was nervous, but willing to give it a try.
There's not a lot of chit chat on these sex chat sites. The goal is arousing each other to orgasm. After introducing yourselves, you get right into it.
"Are you horny?" I asked.
"Yes."
The conversation that followed was raw. Graphic. Forbidden. Exciting. I was on an exhilarating ride. After escalating the dirty talk, he came hard, and thanked me profusely. Should I be thanked for such a thing?
Through this and future chats, I felt my sexuality was validated. In fact, I wanted to explore the dynamics of my sexuality even further. How far could I take this?  How far was I willing to take this?
Sometimes I wasn't the only one fantasizing. I titled this "Ben's Fantasy" in my book. An instant message (IM) from a fellow I had chatted with made me light up.  His message read: "I was fantasizing about you today."
"Really?" I wrote. "What was your fantasy?"
"I was daydreaming that you invited me back to your apartment. You offered me a glass of wine.  After we had some wine, you led me to your bed. We began to kiss and you unzipped my jeans."
I pictured him in low-riders, shirt off, revealing a sculpted chest.
"Go on."
He described an entire fantasy scenario, while I just listened and encouraged him with words like "And then?"
Afterwards, he told me, "Since you gave me pleasure, I'd like to give you some." But what he had in mind was meeting in person for sex, and that set off brightly flashing warning lights. "I don't think so," I told him.
"Why not?" he asked.
I explained my reservations, that it seemed unseemly, which didn't make all that much sense since I was having an erotic chat with him, a virtual stranger. But that's how I felt at the time.  And I'd have to confess my real age, not an insignificant detail. I was a lot older than I had represented. I figured since I would never meet any of the men, what difference did it make?
You don't have to use your real name on these chats, or you can use your first name only. You can have steamy, no-holds-barred naughty chats with a variety of people. To be assured of your safety, I recommend not meeting anyone in person. I confess I broke my own rules a couple of times, but that's still my recommendation.  If you want the joy and novelty of anonymous sex without risk, keep your chats to the net.
I looked at internet sex as a "filler fantasy" until I found the real thing. It was exhilarating and fun. And it allows you sexual joy on your terms.
—
 Lynn Brown Rosenberg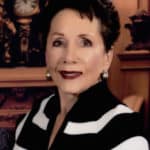 is the author of a memoir, My Sexual Awakening at 70. She has written articles for SALON, The Sunday Times of London, the Los Angeles Jewish Journal, and others. She will be reading excerpts from her memoir at Barnes & Noble, 6326 E. Pacific Coast Highway, Long Beach 90803, on Sunday, August 18, 2019, 12:00 noon.