Posts Tagged 'Chip August'
"Way to go, Chip. Well said," Gruffalo commented on my July 9, 2009 blog post, Chip August: "Sex isn't just a piece of skin wiggling around in some other skin." "Now the really silly thing is that the first step is difficult. If you love, cherish and like each other, but you've lost the habit of physical intimacy and lovetalk, it feels strange, embarrassing and artificial to start. I know, one step at a time, but how to start?"
Chip returned a thoughtful response that was so helpful that I'm devoting this post to it, rather than leaving it as a comment that might be overlooked:
There is no one-size-fits-all answer to your question. Without knowing your history, how you came to lose the habit of intimacy, what each of you dreams your relationship could be, it's very hard to tell you what your best first step might be.

If you were a client in my Intimacy Coaching practice, I would ask, Have the two of you ever talked about the "inertia" that has turned your sex life into a dead zone? Is either of you on medications that might be reducing your libido? Has erectile unreliability become an issue? There are so many ways to be unhappy.

In general, if we always do what we've always done, we'll always get what we've always gotten. A great way to move past the embarrassment and artificiality is to change something — anything. A place for you to start is to notice and change your thoughts that get in the way of you starting.

Noticing and actively changing thoughts that don't serve you is a good way to get up the courage to start a conversation. Perhaps begin a conversation by sharing your appreciation of your partner. Another step might be to reach out and hold hands when you are walking together. Another step might be to print out this page and ask your partner to read it. Another step might be to ask, "May I gently caress your face?"

The best first step is whatever step you actually take.

Be bold. What have you got to lose?
Chas. "Chip" August is a Personal Growth and Couples Intimacy Coach, host of "Sex, Love & Intimacy" an internet radio show, and author of the soon to be published "Marital Passion: The Sexless Marriage Makeover." Chip sees clients at his office in Northern California and also does phone-coaching, phone: 1(650) 391-7763, email him at ChasAugust@gMail.com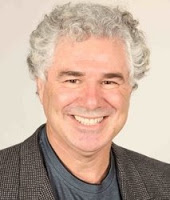 Charles "Chip" August, Personal Growth and Couples Intimacy Coach, interviewed me on his "Sex, Love & Intimacy" internet radio show. Now it's my turn to interview Chip:
JP: I understand you're writing a book titled "Marital Passion: The Sexless Marriage Makeover." Do you see many later-life couples in sexless marriages?
CA: As a Couples Intimacy Coach, I have met and worked with hundreds of couples struggling with unsatisfactory sex lives, most in their 40s, 50s and 60s. But it's not just my experience. Recently I saw a blog from Dr. Phil where he writes: "sexless marriages are an undeniable epidemic."
JP: Why do these couples give up on sexual intimacy? Do they say it's because of physical changes?
CA: One major factor behind the "death" of sexuality in long-term relationships is changes in our physiology brought on by aging. As young, sexually active adults, we take for granted that feelings of arousal will be accompanied by tumescence (the swelling of genital tissues), erections (nipples, clitoris, penis) and lubrication. In our minds we link these physical experiences to the idea of arousal. As we age we seem to forget all the other feelings, emotions and sensations associated with arousal.
JP: What happens emotionally when those physiological responses change?
CA: Later in life, when erections and lubrication are less certain, we falsely assume that it is the end of sexuality. It's as if we have forgotten all the other feelings, emotions and sensations associated with arousal. We seem to forget how hot it once was to hold hands, to kiss, to talk nonsense for hours into a phone late at night, to dance, to finish each other's sentences.
JP: I often hear from women whose men have given up on sex when their penises don't work like they used to. I also hear from men whose women don't want sex because they say it's no longer comfortable or pleasurable. How can these couples reconnect?
CA: I believe human beings are designed for a lifetime of sexuality. There are many causes for a man's erection to become unreliable or even impossible, and just as many causes for a woman's vagina to stop lubricating or hurt. These symptoms are sometimes physiological, sometimes psychological, and sometimes just requiring a bit of education.
If your body does not work the way you believe it should, or you are experiencing a loss of desire, see your doctor, as these could be symptoms of various medical/health problems, psychiatric problems, low levels of testosterone or high levels of prolactine. Low sexual desire can also be a side effect of various medications.
JP: Besides physical changes, why else do couples give up on sexual intimacy?
CA: Beliefs about sexuality that support the idea that sex is really for "young" people. Our culture fosters age-ist, sex-negative beliefs. Most people don't realize that sex is meant to get better and better as a relationship matures. They've bought into the idea that they can't have a rockin' sex life if they're no longer young and the relationship is no longer new. They believe myths that sabotage their sex lives, such as "Sex just doesn't feel good anymore—sometimes it even hurts—but I can't talk about that with my husband," and the most disastrous belief of all: "Passion always dies in a long-term marriage; it's the price you pay for stability."
JP: How do you coach people in a sexless marriage to become lovers again?
CA: To become lovers again means behaving as lovers do. When we are in new relationship energy, we gaze into each other's eyes, we kiss, we phone and email. We send cute cards, buy flowers, go out to dinner, and go for long walks. We make time just for us.
JP: And most couples stop behaving like lovers as the relationship matures?
CA: If we spent as little time and attention working at our jobs as we spend on our relationship, most of us would be unemployed. Relationships take time. Make dates (and keep them). Get naked together and just hold each other and talk. Park with your sweetie by the lake, the beach, the overlook, and neck like you were 17 again.
JP: What's your most important message for improving senior sex and relationships?
CA: It saddens me that sex has become so genitally focused. Our biggest erogenous zone is between our ears – our mind. Sex isn't just a piece of skin wiggling around in some other skin. Penises in vaginas are a necessity for procreation. Sex is about intimate connection and shared vulnerability. Sex is stroking each other from head to toe, eye-gazing, shared laughter and shared thoughts. Sex is kissing and hugging and dancing. Sex is lying naked in each other's arms listening to our hearts beating. Sex is about surrender and control, about laughing and crying.
Chas. "Chip" August is a Personal Growth and Couples Intimacy Coach, host of "Sex, Love & Intimacy" an internet radio show, and author of the soon to be published "Marital Passion: The Sexless Marriage Makeover." Chip sees clients at his office in Northern California and also does phone-coaching, phone: 1(650) 391-7763, email him at ChasAugust@gMail.com