A Man's View: Women not on HRT don't want sex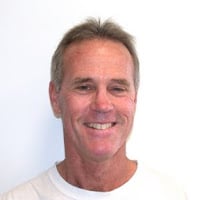 I just received a thoughtful and provocative email from a Peter, a handsome, fit, intelligent man of 59 who recently attended my Ask Me, I'll Tell You workshop at Good Vibrations in Berkeley. He raises a stimulating issue – are women past menopause disinterested in sex if they're not on hormone replacement therapy? Here's what he told me:
…I think you should have this input from a man who is a sincere feminist, appreciates your work, and is an incurable romantic and irrespressible horndog to boot.

I look young for my age, keep myself in great shape, have youthful ideas and spirit, but am a month shy of sixty. In our sexist and ageist culture, most women with whom I should have something in common seek a younger man. I'm open to a relationship with any woman who is fit, youthful, and hasn't lost her sex drive.

It's the latter that always poses the problem. My experience is that post-menopausal women fall into two categories regarding sex: those who take hormone replacement drugs (few, as the statistical association with breast cancer becomes known) and those who don't. The former have sex; the latter don't. I have been with close to a hundred women who are post menopausal in sexual situations and the results have never varied.

I fully understand the issues you discussed about changing arousal patterns, lubrication, patience, etc. I've explained – in a general and restrained manner – my understanding of this, but have only made it to bed a few times with those who don't take hormone supplements, only to find a freeze up once I get there.

I notice many laments from women over forty who characterize themselves as "old," laments from women over fifty who claim to be "sexually active" while no man their age is (defying biological reality), and laments from both that all men want is sex.

But when I date them, write them, talk to them, embrace them, always respectfully, the response is always the same if they are past menopause. This even holds true after lengthy dating and what seems to be an emotional connection.

I want what you preach, but my experience is that it's women who block it. Most men my age I know who would be a good catch have given up because they think no one wants them any more. It sounds like the women say the same. They need to accept that men want to communicate and connect with them, and if refusing to do so governs their actions, that is the problem – one that they must face and overcome.

I think your workshop was well prepared and taught, and you have an important issue. I've taken several classes at GV and thought yours was outstanding. Please stick with your message. You're doing it right and you're appreciated. Thank you.
I would love to read your reactions to Peter's comments. In my experience, both personally and through interviewing women for my book and afterwards, I have not found this kind of clear division between women who choose to have hormone replacement therapy (HRT) and those who do not.
Certainly the lack of estrogen does affect sexual comfort and pleasure, and some of us who say no to full HRT still use estrogen vaginally, which is thought to be safe and effective. (Disclaimer: I'm not giving medical advice. Please consult your medical professional to make your health decisions.)
But is Peter right that women post-menopause who don't go on HRT just aren't interested in sex? Here's a good guy, attractive, sensitive to women, and romantic – the kind of man so many of you have said you're looking for. What's your experience?