Size My Sex Toys, Please!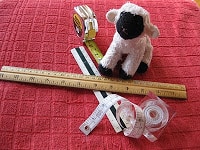 Women have their choice of sizes for bras and shoes, which is a good thing, because obviously our breasts and feet are all different shapes and sizes. So why haven't sex toy designers/ manufacturers realized that our genitals are all different shapes and sizes, too?
Okay, it's obvious that we are, and it's also obvious that good sex toys would cost even more than they do now if they either came in a variety of sizes or were made to be adjustable.
But let's say we're buying a "rabbit" vibrator — a.k.a. "dual action" — which means that one vibrator has an innie for vaginal/g-spot stimulation and an outie for clitoral stimulation. Since I review sex toys, I get to try many different varieties, and I've sampled at least a dozen rabbits that don't work for me at all. If they hit the spot internally, the clitoral-stimulator doesn't land where I want it, and vice versa.
Unfortunately, the information details on the retailers' sites generally include only length and circumference or diameter of the insertable part, but no way to gauge how close the two parts are, or anything else that might impact our enjoyment of a particular toy.
Besides, how many of us know our own measurements? Can we ask our gynecologist, "Hey, could you measure the distance from vaginal opening to clitoris?" And since I can't bear a cervix battering toy, I'd also ask, "While you're in there, how deep is my vagina from entrance to cervix?" (Readers: don't tell me to insert a ruler, please, and yes, I know we're expandable, but still….)
This rant started out as the prelude to a review of an absolutely gorgeous and expensive vibrator that fits all wrong, but I think I'll stop here and see what you have to say.
Your comments are welcome. (Please don't use this as an opportunity to promote vibrator retail sites other than the ones I endorse on this blog, though. I delete comments that try to hijack my readers to sites I haven't checked out and endorsed.)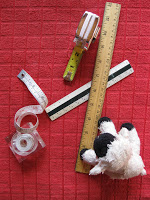 Enjoy my other sex toy posts here.
I first posted this in November 2010 and am posting again, hoping to get more comments from you. Any sex toy designers who want to work with me, please let me know!