Andy, 44, turned on by women 60+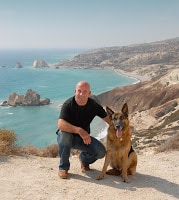 I often hear from younger men who tell me they desire older women.
Sometimes their emails are short and consist of abbreviations (hey, guys, emails to me shouldn't read like a tweet!), which makes me wonder how they would handle a slow-burning, older woman.
Occasionally they invite me to share a romp–or, in one case, a shower. Sorry, fellows, I'm flattered, but I need to get to know (and like) a man first.
Usually, though, they're the kind of reader emails that I love: respectful and earnestly trying to gain useful information or share a story. For example, I recently heard from Andy, age 44, a British man who gave me permission to share what he wrote me:
I am exactly the type of man you so often write about. When I was just 15, I would look at my mother's friends and fantasize. Later on at night I would lie in bed and imagine making love to them. I would conjure up scenarios in my mind and imagine the spontaneity and excitement of it all.

As I get older, I find myself wanting women of 60-plus. My mates think I'm strange, weird – some even think I'm sick. But what turns me on is not so much their physical appearance but that they are so turned on themselves during the course of our love making.

I would far rather make love to a highly excited 60-year-old woman than a drop-dead gorgeous figure of 22 years who acts like a mannequin.

Right now, I am finding myself flirting with an older woman yet again. She is 70 and clearly very sexually frustrated. She flirts with me and has said in no uncertain terms if she was 30 years younger she would be "hitting on me real hard." Wow – I got so turned on when she said that. I think something might happen soon.
I suggest he tell her, "You don't need to be 30 years younger — you're perfect the way you are!"
Anything you'd like to say to Andy?
For more posts about younger men/older women, click here.