Original Magic Wand + Accessories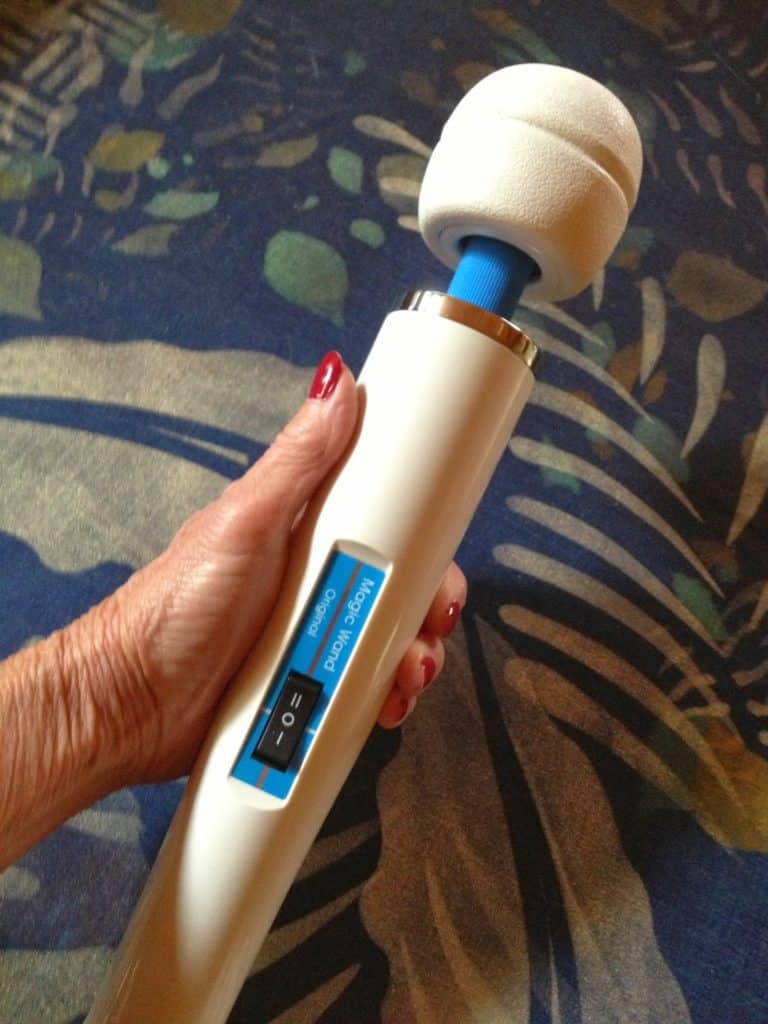 You've read so many vibrator reviews from me where I say, essentially, "It's good, but it's not the Magic Wand." Time to tell you exactly what is the Magic Wand (and about some great accessories!).The Magic Wand has been around since the 1970s, almost as long as I've been having vibrator-assisted orgasms, and it's been responsible for a good many of them. It was called the Hitachi Magic Wand until recently. (I reviewed it here.)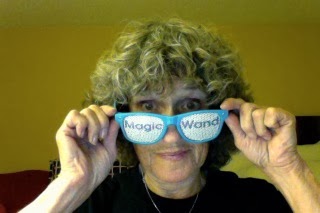 Now, after Hitachi sold distribution rights to Vibratex, it's the Original Magic Wand. Hitachi still manufactures it, but doesn't want its name on a tool for female orgasm anymore, if I understand right. Vibratex rescued the Wand from being discontinued, which would have led to dire and ugly consequences.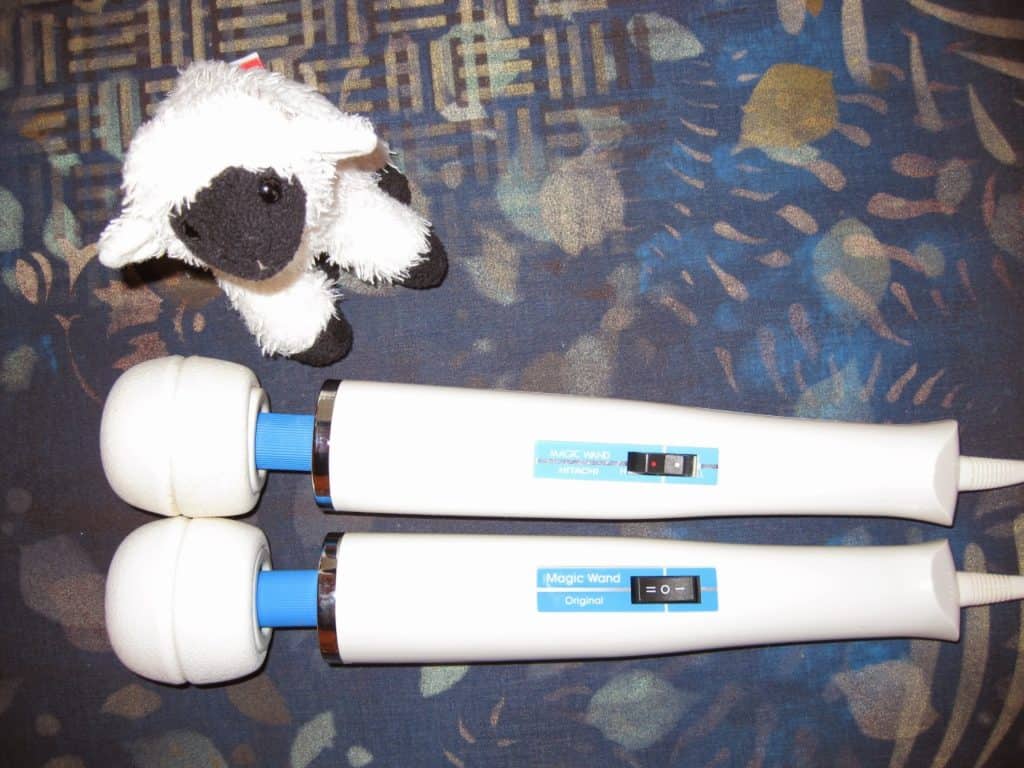 So the new Magic Wand is called the "original," probably to assure us that it's the same product (it is — thank goodness!) and to distinguish it from the knockoffs that rattle around. Don't be fooled. Buy it from a reputable retailer.
The two models are identical in these ways:
The strongest vibrations of any popular sex toy.
Two intensities, labeled low and high, but actually high and yowza-high.
Big — a foot long, with a head the size of a tennis ball.
Heavy. Noisy. But you won't care once you feel what those vibrations can do.
Need to be plugged in. A hassle, but that's what a motor this size requires.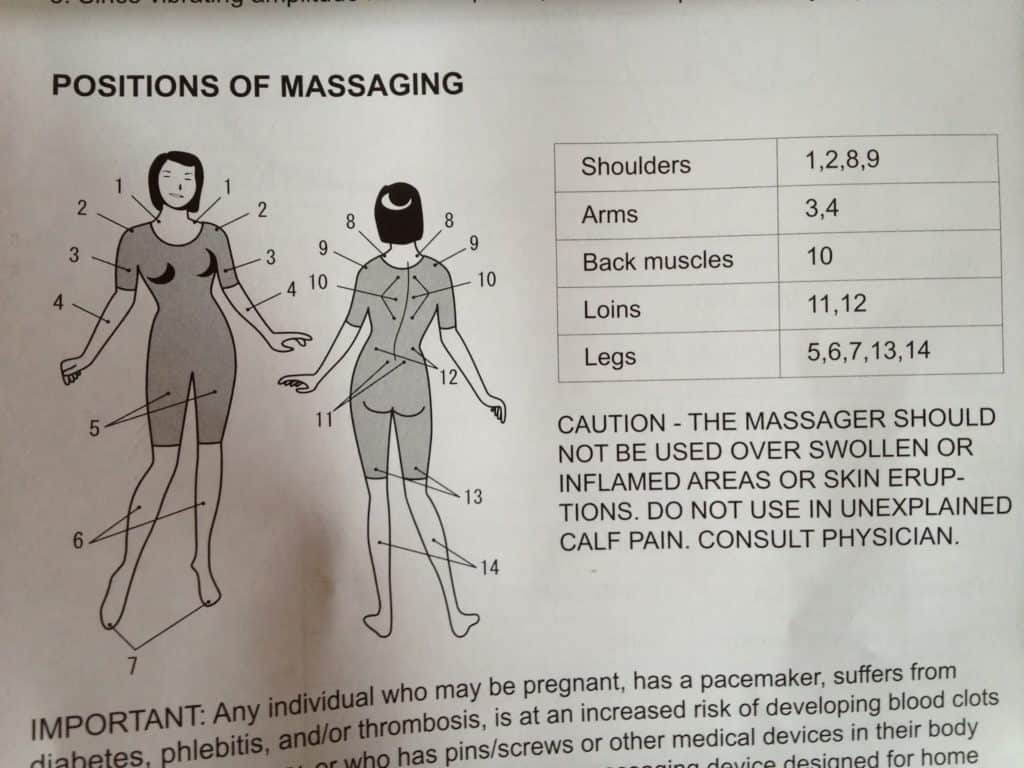 Really, really stimulating. (Did I already say it?)
Silly diagram for how/where to use it, ignoring the real reason/location that we're using it.
Oh yeah, it's a great massager for sore muscles, too, and we do get those.
Here's how the models are different: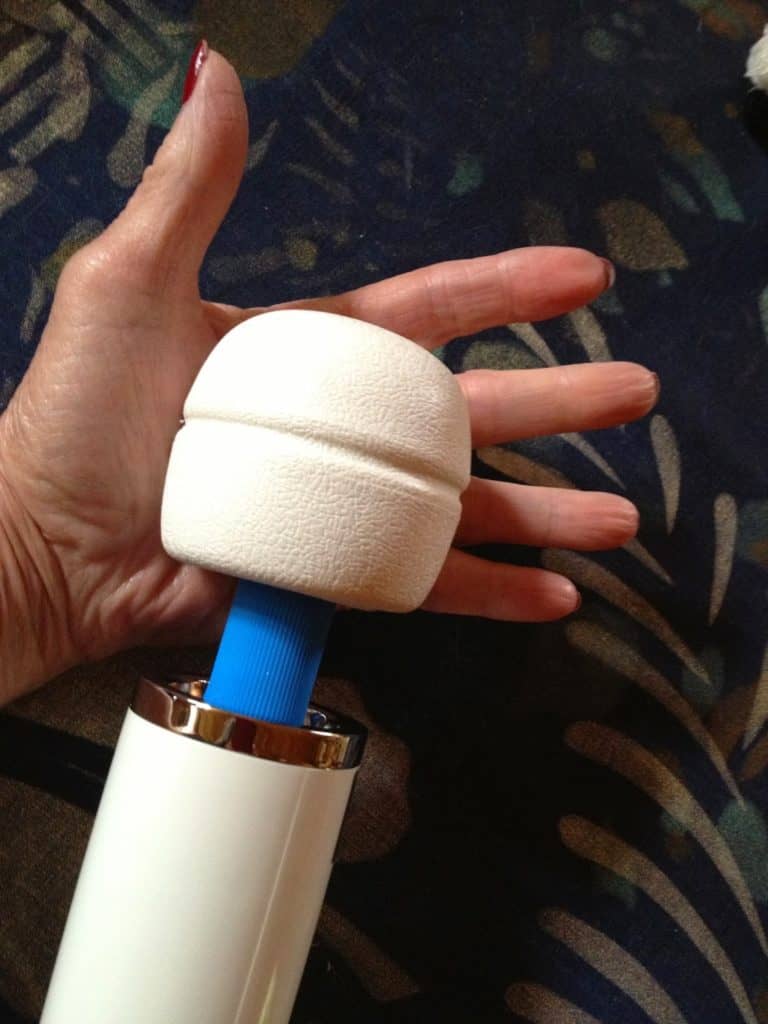 Controls have different appearance and the new one has a more ergonomic feel.
Vibratex says the new one will last longer (the old ones lasted 20 years!) and is quieter (not that I can tell).
The head is made to be a little lighter and last longer.
Several internal features have been upgraded to make it work even better.
Now here's another cool idea — if you like the Magic Wand, but you'd like to subdue the vibrations a little, or have a way to turn your Wand into a penetrating toy, check out the Pop Tops and the G-Spotter. These are silicone attachments that fit on the Magic Wand and add versatility.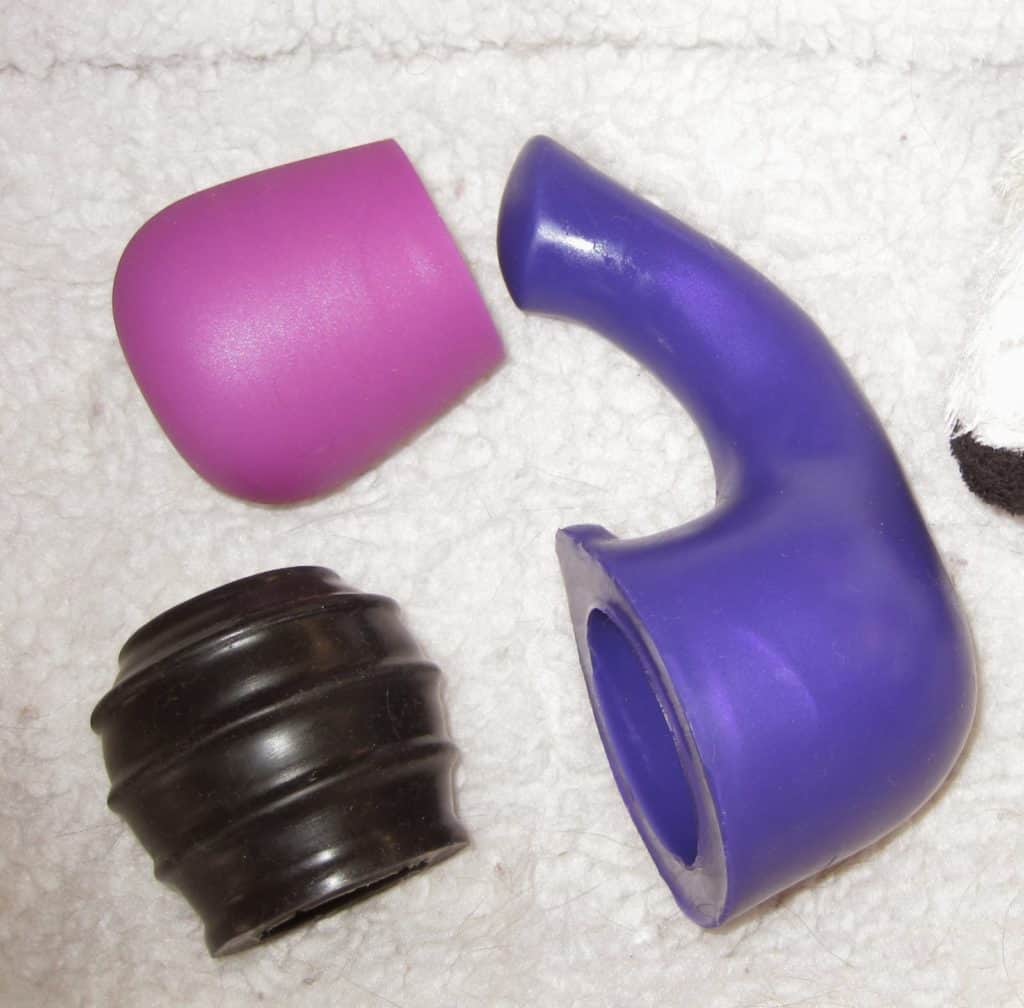 I tried the three pictured. I like the soft, cushioning layer that the Pop Tops give the Wand and I love the ease of washing them. But they did diffuse the strength a little, and personally, I want all the strength I can get.
The G-Spotter was a surprising pleasure. The whole attachment vibrated strongly but not wildly, and not in a pounding way that I would not have enjoyed. The little bump that's supposed to stimulate the clitoris while the G-Spotter is inserted did not land right for me, but it might for you.
To get one on, just stretch it apart and push and pull a little for a perfect fit. (Don't put lubricant inside the attachment or it won't stay put as well. Do use plenty of lube on the outside, though.) It removes easily when you're ready just by stretching and sort of peeling it up and wiggling it around. It's easier than it sounds.
These accessories also make clean-up easier. You can't remove the Wand's head for cleaning, and you have to be careful not to get anything wet but the outside of the head. You can't sterilize it, so it's not wise to share it with different partners. But with these attachments, you can pop one on, use it at will and with whomever, then pop that top off. Being silicone, these attachments are nonporous and can be washed easily with toy cleaner or in the dishwasher.
You can get any of the attachments separately, or in a kit with or without the Wand. See the options here. Enjoy!
I bought my original Hitachi Magic Wand in the 1970s, and it lasted a shockingly long time — decades! — until the head started to get hard and discolored. Good Vibrations sent me a new Hitachi wand in 2009, which is still going strong, but of course I owe it to you, my readers, to review the latest model.
Thank you, Good Vibrations, for sending me the Original Magic Wand, plus these delightful accessories.