May: Senior Sex Month + Masturbation month!
What a lovely coincidence! May is "
International Masturbation Month
," according to
Good Vibrations
. It's also "
Senior Sex Month
," thanks to
Senior Planet
, the senior site that advocates "aging with attitude" and is launching my new "
Sex at Our Age
" column this month. In this column, I'll answer reader questions about the realities and challenges of staying sexual in aging bodies.I love that International Masturbation Month and Senior Sex Month happen at the same time. I propose that we combine the two! We're not all fortunate enough to be partnered at this time of our lives, and many of us who are in relationships are not having sex with our partners as much as we'd enjoy. Pleasuring ourselves is a way we can stay vigorously sexual, give ourselves wonderful jolts of joy, and enhance our health simultaneously.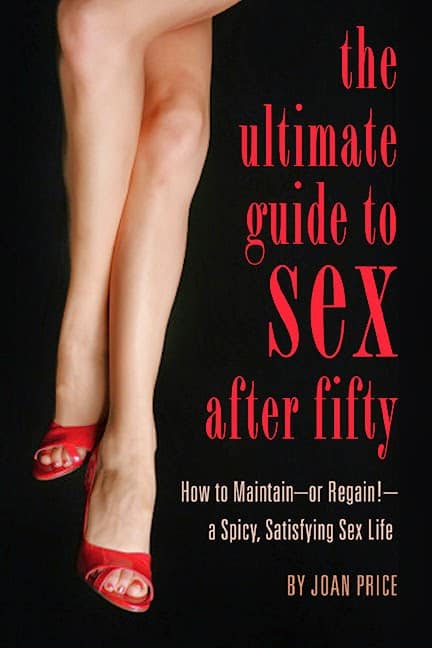 Oh? You doubt that solo sex enhances health? Here are just a few of the benefits of sexual activity and orgasm with or without a partner that I list in The Ultimate Guide to Sex after Fifty: How to Maintain – or Regain! – a Spicy, Satisfying Sex Life, coming soon from Cleis Press:
• Reduces stress
• Enhances mood
• Strengthens the immune system
• Helps fight infection and disease
• Lowers diastolic blood pressure
• Keeps sex organs healthy
• Improves blood flow
• Helps with sleep
• Relieves headaches and other body aches
• Relieves depression
• Reduces risk of heart disease
• Reduces risk of prostate cancer
• Relieves chronic pain
• Increases blood flow to the brain, increasing mental acuity
• Makes your skin glow
• Relaxes you
• Makes you happier
• Feels really good
Reasons not to self-pleasure? Hmm… Can't think of any.
And if you need an assist, check out the many dozens of sex toys I've reviewed from a senior perspective here — keep scrolling down to "older posts" because there are about a hundred reviews. (Don't worry, you won't end up with a list of 100 toys to buy — some of the products are horrid and you'll just laugh at those reviews. But the wonderful ones? Ah, your body will thank you for adding these to your sexual repertoire!)