Talking sex toys on Dan Savage's podcast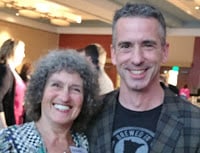 Dec. 12, 2015: I am moving this post from July 2015 to the top, because I have many new readers and some of you might need holiday tips for sure-to-please sex toy gifts for a lover or for yourself. Enjoy!


And if you don't have my latest book yet, The Ultimate Guide to Sex after 50 is a gift that will give you information and resources after the holidays are just a memory. — Joan
I had the pleasure of recording a guest segment on Dan Savage's Savage Love podcast, answering two caller questions. It's live here: Episode 456. I'm on the Micro (free) version for 10 minutes and on the Magnum (paid subscription) for more than 20 minutes.
At the end of our Magnum segment, Dan asked me for some quick vibrator recommendations for the over-50 crowd. Here are the ones I mentioned, with links to my reviews so that you can learn more about them: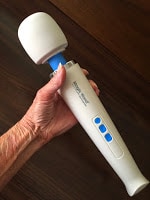 Magic Wand
Magic Wand (rechargeable): It has everything we loved about the Original Magic Wand plus new attributes that make it the ideal sex tool for those of us who need really strong vibrations.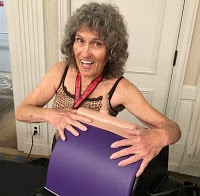 Sybian
Sybian: Can I call a 22-pound, vibrating, mountable, power tool a "vibrator"? That's like calling the Sydney Opera House a music device. Straddle the Sybian, turn the dial to control the sensations, and enjoy.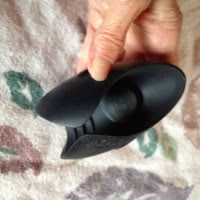 The Pulse
The Pulse: A pulsing, oscillating, amazing vibrator for penises that does not require an erection for his pleasure!
Here are some more favorites that I would have added if we had more time: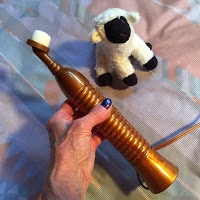 Eroscillator
Eroscillator: Especially fabulous for clitoral stimulation during partner sex because it doesn't get in the way of two bodies.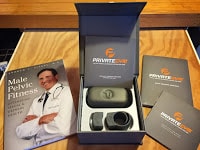 Private Gym
Private Gym: A penis workout for stronger erections — including weights. This is no gimmick!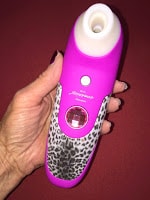 Womanizer
Womanizer: A sex toy that sucks your clitoris — and that's a rock-your-world sensation!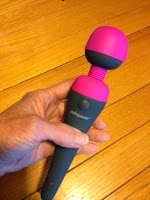 Palm Power
Palm Power:
A lightweight, travel-friendly, ergonomically designed vibrator that packs incredible power into a small, silicone topped sex toy.
If you're new to my blog, it isn't just sex toys all the time, but yes, I do review sex toys a lot, and always from a "senior perspective."
What's a "senior perspective" and why do we need it?
Our need for long, slow arousal requires a vibrator that doesn't overheat, run out of battery charge, or burst into flames if we need to use it for a long time.
We want sex toys that don't strain arthritic wrists.
They must be made of body safe materials, especially with our thinning genital tissues.
We want to be able to see the controls without having to put on our reading glasses.
Above all, we need intensity: strong vibrations. We're battling our (lack of) hormones. And we're winning!
If you're new to Dan Savage, he's super smart and sex-savvy. Check out the free mini-version of his weekly
Savage Lovecast
. Even better, in my opinion, is the paid Magnum version that's twice as long and ad-free. If you don't yet subscribe to the Magnum version, it's well worth the small amount of money to hear the longer version each week. Plus when you subscribe, you get to listen to ALL the past episodes — years of them! You can read Dan's sex advice columns
here
. Dan is over 50 now — welcome to our world, Dan!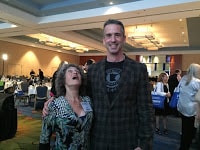 Joan and Dan, showing actual height difference