Posts Tagged 'older men + younger man'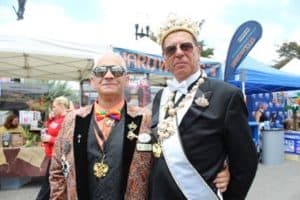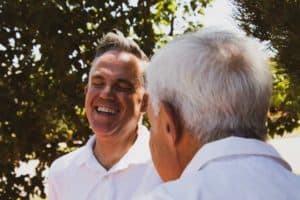 Older guys offer something special for younger partners, gay or straight. Men often run towards younger partners, and this is not only the case with kings, superstars and businessmen. Even in Disney cartoons, notice the notable age discrepancy between the damsel in distress and the hero of the story.
The situation in the gay world is similar. But older men are often the partners of choice for younger men. I, for example — as a young gay man — am of the opinion that getting older only means getting better. At age 30, I am attracted to older men, often much older. Why? What do they give me that I need? In the style of a Carrie Bradshaw gone gay, guys, I tried to pin down why I prefer older men. It's for several different reasons.
Older means more mature
I believe that age is nothing but a number. As long as you're on the same level mentally, there's really nothing to worry about. In 90% of instances, the best indicator of a person's maturity is their age. Older guys are more mature, know how to take care of things and in what order they should take care of them. They know how life functions. Many of us are simply into silver foxes. (Hi, George Clooney, if you're reading this.)
Good sex as a goal
Age makes for better sex as well. Besides being able to talk on a variety of topics, most older
guys are also very knowledgeable in the bedroom. They are not scared of trying new things in bed, maybe because they feel they have something to prove. And they do prove it! What I managed to do is convince my man that experimenting with sex toys such as this cock ring can have amazing benefits for both of us.
Kinky and fearless
The kinkiest sex I ever had was with guys twice my age. What do older guys  have that younger guys don't, and what's the catch there? Someone who's older than you will gladly take you wherever you want to go. One of the biggest trends in the sex world today (both gay and straight) is the use of sex toys, and do not think that older guys won't use them. There are  that they can choose from. If sex toys are new to them, they might be somewhat uncomfortable with them at first, but rest assured that they will do whatever they can to make it happen.
Nothing sexier than confidence
It might be a coincidence, but the majority of older guys I dated had a certain career behind them, which only made them more confident in who they are and what they have to show. It's amazing what a good career and an established occupation can do to a person. If he translates this success into his personal life, you will get to reap the fruit, and it tastes amazing!
To conclude, older guys offer something that people my age do not. And yes, sometimes they will have to understand where I'm coming from and what I want, but they want to keep up with all the trends in the best possible way. So, if you're into them like I am, go ahead. They're mature, have their life together, and most importantly – they know what they want.
---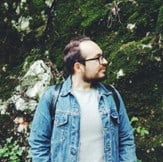 Peter Minkoff is a sex and dating columnist for Queer Voices magazine. Follow Peter on Twitter for more tips.