Posts Tagged 'sex buddies'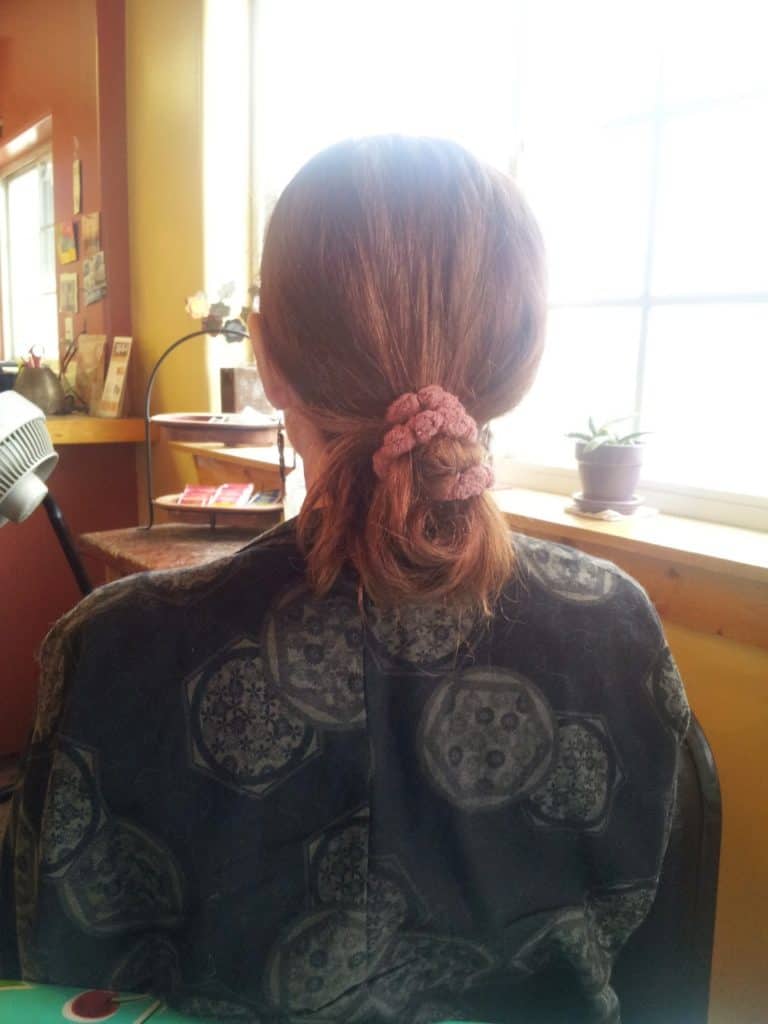 Lucy, age 62
Lucy, a 62-year-old woman from Santa Fe, NM, wrote to me:
Joan—I'm bisexual and have always loved sex with men. Unfortunately as I age, I find men in my age group don't have much interest in getting right to sex — they just want to "date"—interminably.
If there were just places where a woman could safely buy a man's time, tell him what she wants, and then complete the transaction I would totally do that. I did find Cowboys4Angels, which advertises "Straight Male Escorts For Women," but the closest one is in Las Vegas.
Am I crazy? Why is it men can buy sex anywhere but women have to "date"? And yeah, I know I'm old, but I've been asking this question for decades. I don't want the man, I want the fucking (and I swear this is a legit letter). Please answer.
I went first to my colleagues and followers on my Naked at Our Age Facebook page, where I can always count on a community willing to share knowledge, opinions, and experiences. Here are some of their suggestions:
One reader wrote, "I've heard men from Rentboy.com — which is a gay male service — say they either happily take female customers already, or they would be happy to take female customers."
Sabrina Morgan
Sabrina Morgan, sex and dating coach and sex workers' rights advocate, agrees. "Contacting a guy on Rentboy.com and asking if he's comfortable with female clients is a great first step, as is looking for straight male escort directories. There's ConciergeDuMonde.com, which has several reputable independents."
Hercules Liotard
How do you find an escort? "If you do a web search for 'straight male escorts' or (although I hate the term) 'gigolos' and the closest large city, you will get various agencies and independent providers that will come up in your area," suggests Hercules Liotard, The Pleasure Coach.
You said you wanted full-on partner sex, but if you or other readers would enjoy an erotic, intimate massage (highly recommended, as you'll read in Naked at Our Age!), check out providers like Hercules, who is based in Los Angeles. Search "intimate massage" and your city to find a provider near you.
Whether you're hiring an intimate massage practitioner or an escort, Hercules has this advice about safety:
The number one key factor for women who hire men for sex is the trust factor. Is this person safe? When talking with the women I work with, this comes up almost every time in the conversation. They chose me because my site was inviting and interesting. I answered their questions and concerns in advance and did not try to rush them into an appointment. I had reviews and a good standing in the community, and that all made them feel safe.
So I would say that any woman should look for these same qualities when contacting anyone. Shop around!
Pamela Madsen
Pamela Madsen, Sex and Intimacy Coach and Co-Director of Back to The Body: Sensuous Retreats for Women, shared these thoughts:
Many women work with Sacred Intimates, Escorts or Sexological Body Workers. It's not so underground anymore! The rules for sexual interaction change from man to man and practice to practice. Sexological Body workers can provide an amazing experience for women who want to experience one-way touch in a very safe environment with boundaries. Women who are looking for two-way touch experiences such as intercourse and oral sex would be better served by working with a Sacred Intimate or an Escort.
No matter who a woman chooses to work with, it's important for her to find out the practitioner's boundaries, STD status, and get references — as well as find out about pricing ahead of time. Many female sex coaches, like myself, work with men who work erotically with women, and can provide direction and referrals.
Do you have to hire someone if you want a sexual encounter? No. You can find casual sex online with like-minded partners without hiring a professional. Craigslist has a personals ads category titled "Casual Encounters."  (Yes, there's a Sante Fe section, Lucy.) Some of the ads are pretty raunchy, others are straightforward ("looking for…"), and some are quite plaintive ("not much sex from my partner no matter how much energy I put out"). You can search by age if you wish.
Personally, I'd feel nervous and vulnerable using Craigslist for a casual encounter, because you don't know anything about the person placing the ad, but clearly most people do get the results they want, or it wouldn't be as popular as it is. Do I sound unnecessarily cautious, readers?
Sometimes approaching a man whom you meet in your daily life can lead to an interesting and satisfying connection. Seth, a man of our age, emailed me to share his experience:
My casual sex partner is a lady who walked up to me while eating dinner at a restaurant and asked if I could give her a ride home. Wonderful conversation, and when I dropped her off, she asked if I wanted to come in. Conversation continued, and when I got up to leave, she asked if I would like to stay. I did.
We have both continued our connection. It's very straightforward. She calls and asks if I would like some loving. There are times I'll say no. Both of our needs get met. We don't discuss our connection with anyone. So delightful to walk in with sex  on both of our minds. Clothes come flying off. We both enjoy our sexuality. Then we both go back to running our businesses.
What didn't work is a woman who sat down next to me and started a conversation that made it clear she was hitting on me. "Gigolo?" she asked. That felt strange to me and I didn't pursue that line of conversation.
A reader who wishes to remain unnamed recommends AdultFriendFinder.com,a huge sex site with 55 million members that aims to help you find "worldwide sex dates, adult matches, hookups and fuck friends." My reader says,
I was 61 when I started "playing" with AdultFriendFinder. But, of course, you have to be very good at vetting the men who e-mail you. If you do a good job of vetting, you will find that there are a lot of very nice men on there who want to give a woman pleasure, as well as getting their own pleasure, with no strings attached.
Also, you can find no strings attached sex on some of the free regular dating sites, such as Plenty of Fish and OKCupid. One of the interesting things is that there are so many younger men who are looking for older women. On POF, I found a 31-year-old with whom I had a 4-month dalliance, until he found a woman he wanted to marry, then he broke it off with me. He was very sweet.
I asked several of the younger men who e-mailed me why they were interested in a woman who is so much older than they are. They all gave pretty much the same reasons: "Older women don't play games. Older women know how to please a man. Older women are comfortable in their bodies." Yup, we are hot stuff!
"Hot stuff" indeed! Let us know how your quest turns out, Lucy!
I welcome your comments, but I do not permit solicitation or attempts to draw my readers to sites for porn, escorts, or any retail sites I have not vetted. If you wish to advertise on this blog to reach our sex-positive seniors, email me. Don't try to submit a comment aiming to get free advertising for a site I haven't approved. It won't work, and it makes me extremely cranky.  
I'm moving this post from 3/2010 to the top because of the recent comments — I invite you to comment, also!
Can we have a bedmate who isn't a soulmate — or even a steady date — at our age?
Miriam, age 57, wrote me this email pondering whether or not it's possible to have a "friend with benefits" — AKA "sex buddy" — at our age, getting the perks of sex with someone we feel comfortable with, but don't consider a love relationship:
I read in Better Than I Ever Expected where you and others have had neighbors/ friends/ buddies you have sex with when in between partners. I never considered this option before and would like to explore it.

I eventually want another lifelong love. I could only consider having sex with someone I like and love. I'd like to try the sex-buddy approach, but I have a burning emotional question: Even if he's currently a friend who is willing to be a sex-buddy and there's not a chance between us for a long romance –how do you keep your oxytocin bonding feelings from taking over and locking onto your sex-buddy when you should be looking for a more robust, true love, like you had with Robert?

I'd love to know how to navigate this territory without getting derailed or distracted from my goal of finding a long term love. So who are good candidates? And what kind of parameters do you have with such a pillow pal? Monogamous with each other for the time being? Either one is free to have other partners? How do you end it?

I think you said in your book that you actually had a sex buddy when you first met Robert. How did you transition out of it? Any tips for how to make this successful?
I had several sex buddies during my long decades of single life. These were men who were friends first, and we genuinely liked each other. We recognized and discussed honestly that we were not each other's true loves and we understood that our relationship would not develop in that direction.
Yet we were attracted to each other, and at the time we were not in other exclusive relationships. We did a lot of talking before we decided that we would enjoy being sex buddies.
We agreed from the beginning — and I think this is very important — that we would not be exclusive with each other, would not stop seeking that eventual soulmate, and if we started getting serious about someone else, we would terminate the sexual part of our friendship.
In my 30's and 40's, I had a dear sex buddy whom I enjoyed for many years, on and off (depending on whether one of us became involved in another relationship that needed to be monogamous). We were good friends in and out of bed.
But that was largely hormone-driven. Now other sexual needs drive us than our hormones — we want to be touched and held, we love our arousal and our orgasms, we love the high of sex with an enjoyable partner and the laughter and intimacy afterwards. You're right that our bonding brain chemicals could play tricks on us and convince us were' in love when the sex is good, even though our logic says no.
The person you mention who was my buddy for two years (I was 55-57) right before Robert and I became involved was in a committed relationship with someone with disparate sexual needs. My friend and I met with his mate and discussed what would be acceptable. We agreed to do only what didn't feel threatening to my friend's partner. This worked out very well. But I know this is rare. We were, all three of us, unusually verbal and honest, with good communications skills and a solid friendship.
Then, when Robert and I shared our first kiss, I immediately broke things off with my buddy, who understood and wished me well. We stayed close, Platonic friends — and we still are.
Of course I was honest with Robert, who was understandably uncomfortable about the whole business — he had never had such a relationship, and didn't understand or like this. So be aware, if you enter into such a relationship, that you might encounter this, too.
Robert eventually got to know my buddy and like him, though he continued to furrow his brow and shake his head at what seemed to him to be very odd behavior!
Miriam also asked me this:
Who are the candidates? When I think of my single male friends, overwhelmingly, I consider them like brothers, and there's no sexual vibe at all. The only other candidates would be former lovers, if we've been able to separate amicably and maintain a friendship. I'd be willing to try that, but then I'm concerned about that oxytocin bonding boost. Since I have already been in love with them once, I fear I'd get too bonded to them again, and stop putting out energy to be available for anyone else, even though I know there's no romantic long term future with them. But the sensual touch sure would be nice!
I would not return to a former lover whom I had loved for this experiment. It just seems full of potential problems, because your earlier emotions could kick in easily.
Readers, help us here. Where did you find a sex buddy who was emotionally safe? How did you approach a friend with an offer of FWB? I hope you'll comment.