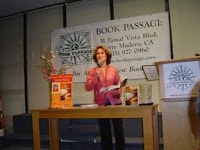 I've been blogging here since October 2005, and recently I started fretting about the older but still relevant posts disappearing from view unless you look through the category list or the archives.
To resolve this, I just assembled a new page element —
Best of Better Than I Ever Expected (older posts I don't want you to miss!)
— which you'll find in the right-hand column. Please explore and share your thoughts by commenting — I love to read about your experiences and attitudes from your unique perspective, and I know the rest of our community is interested, too.
If there are any other posts that you'd nominate for the "best of" list, let me know!