Breaking Rules at Our Age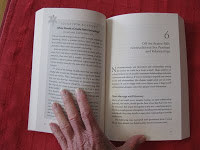 What sexual "rules" have you broken since turning 50, 60, or beyond?
I ask this because I discovered from the interviews and reader stories that you'll read in  Naked at Our Age: Talking Out Loud about Senior Sex, many of us make some pretty drastic changes in our lives after age 50. Maybe we get divorced,  discover love, open up our marriage, take a new lover, experiment with kink or multiple partners or virtual sex — or some combination of these or other alternatives.
The point is that although society sees us as settled into mid-life or old age, we're far from "settled." I think there's something about emerging from menopause that makes us question where we want to be in our lives. Menopause often feels like an upheaval — I've described it before as "PMS on steroids" — where everything seems upside down. We don't want to be responsible for remembering the whole family's appointments, for example, and we might not be overly kind when we tell family members to take care of themselves.
After the upheaval settles, we see our lives differently. We realize that it's now or never: it's up to us to invent — or reinvent — what we want the rest of our lives to be, and what we have to do to actively go after our dreams.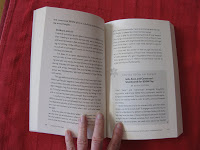 At the same time, in our sexual world, the old ways may not work any more. We may need different kinds of arousal or even a different type of relationship or a different partner. Major!
I got so many stories from my Naked at Our Age interviewees about alternative sex practices that this topic became a whole chapter: "Off the Beaten Path: Nontraditional Sex Practices and Relationships." People wrote about swinging, polyamory, BDSM, friends with benefits, older women/younger men (20-30 years difference!), phone sex, and more.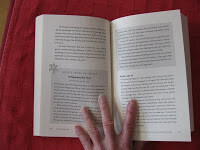 I predicted that younger readers would be shocked at what seniors are doing behind closed doors, and I should have guessed that it would shock our own age group, too. I've heard a couple of criticisms that this chapter and the one titled "Hiring Sensuality" (which I won't tell you about — you have to read that one for yourself, and no, it's not just men hiring sex!) make it sound like I'm endorsing or even pushing people towards alternative lifestyles.
I'm not pushing anyone into anything. I'm showing senior sex — behaviors and attitudes — in all its colors and stripes. Personally, I support adults doing with other consenting adults whatever brings them pleasure, as long as it doesn't hurt anyone — including the partners of those consenting adults. I have "vanilla" tastes myself, but that's beside the point. The book is only partly about me. It's really about you… and you… and you.
So back to my original question: What sexual "rules" have you broken since turning 50, 60, or beyond?  By rules I mean society's rules, the law, unspoken or spoken rules in a relationship, even your own rules. I'd love to see a dialogue start here. Please comment!