Seniors Dating: Why so hard to find chemistry?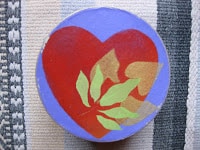 "Chemistry," he said. "I searched through Naked at Our Age and I didn't find that you discussed it at all. What are your thoughts?"
We were on a second date. Interesting question. What is chemistry, and how does it affect our choices of dating, pursuing a relationship, having sex?
I found myself discussing the importance and wonder of attraction /chemistry in generalities at first. We agreed that although attraction can grow through friendship, usually it's either there or it's not right from the beginning. We can think, this is an interesting, accomplished, fabulous person, and I really should feel attracted to him/her, but I'm not!
Then I went for complete candor: "For example," I told him, "You're an amazing person. But I just don't feel any chemistry here."
To my relief, he responded, "I feel the same way."
Whew! We continued our conversation with gusto and interest, and agreed to see each other once in a while — as friends.
What determines whether there's chemistry for us as seniors, specifically? I would guess that during childbearing years it serves a biological purpose — our biology is matching us with some people and not with others. But if we're not looking for a mate to propagate the species but for other reasons entirely, why isn't it easier to find that elusive chemistry? What purpose does the "no chemistry" warning serve at our age?
We discussed how you tell someone that the chemistry isn't there. I think my friend's approach (intentional or not) was excellent — ask the question first: "What is chemistry to you? Tell me your thoughts." From there, it's an easy transition to the admission that there isn't chemistry between you.
What are your thoughts about chemistry, what purpose it serves at our age, and how you tell someone in a kind way that it isn't there for you?
(I started this topic on my Naked at Our Age Facebook page, where we discuss all sorts of news and views about senior sex — I hope you'll read and "like" that page and comment there on topics of interest to you.)