Eroscillator: buzzing solo or with a partner
I bought my first vibrator in my thirties at Macy's: a "personal care" product for, uh, "massage." The instructions said nothing about using it for sex, but, wink-wink, I knew.
For decades, I collected vibrators, trying to find the model that would do it for me. I don't remember if I started with the Wahl (which I named Wally), with its many intriguing attachments, or the Hitachi Magic Wand (named Big Buzzy), but after buying the first one, I quickly bought another.
Over the next few years, I filled three nightstand drawers with vibrators of all sorts, both plug-in and battery-operated. I had vibrators in the shape of a penis, egg, wand, rabbit, and probably more I'm forgetting. I must have tried every type of vibrator on the planet, not because I love variety but because it was difficult to find the one for me. I've always preferred the strength of plug-in rather than battery-operated sex toys, and now that I'm older, I need the most intensity possible. A "light touch" is pleasant, but if my goal is orgasm, it's got to be strong.
A decade ago, I cleaned out my drawers, threw out the thirty-year-old attachments that had deteriorated into flakes of plastic, discarded the toys I didn't really like, and kept only my favorites. I hated to throw this large collection in the trash, but I figured neither Goodwill nor my local consignment store would accept used sex toys, and they weren't old enough to donate to Good Vibrations antique vibrator museum.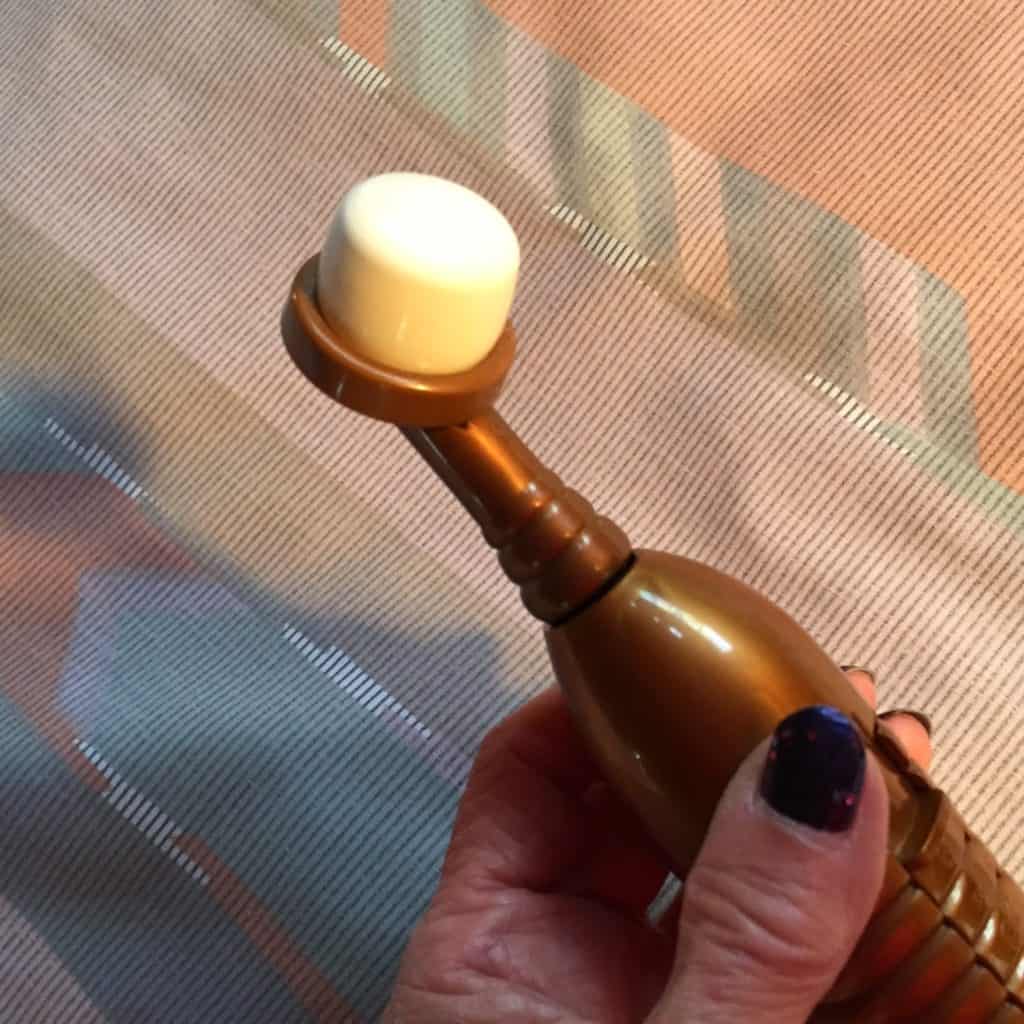 I decided I didn't need all these extra toys anymore because I've discovered my favorite: the Eroscillator, an oscillating plug-in designed for clitoral stimulation. It feels great—intense and focused, with its smooth, rotating motion—and it is easy to hold, easy to aim, and easy to adjust intensity during the act. A twelve-foot-long cord makes it work in hotel rooms, where the outlet might be half a wall away. Best of all, the long, slim handle and small vibrating part make it simple and comfortable to use with a partner. It's expensive—$120 to almost $200*, depending on attachments—but worth every penny.
Because the Eroscillator is endorsed by Dr. Ruth Westheimer and her picture is on the box, I named mine "Dr. Ruth."
Electrifying Sex: Using Sex Toys with a Partner

At some point after Robert and I became sexual, I asked if he'd be open to using a vibrator with me. His response was a definitive, absolute, "No! I don't want a machine in the middle of our lovemaking!" He had had no experience with what he called "appliances," and they didn't fit with his feelings about lovemaking as natural and spiritual. When I showed him my vibrator, it seemed like a noisy, mechanical thing.
Robert would make me come with his fingers before or after intercourse—I couldn't come during intercourse at all. My sensations just weren't strong enough anymore to bring me over the top unless I had really strong, direct, and focused clitoral stimulation. He kept asking if there was anything he could do during intercourse so that I could come that way, and my answer was always, "Only if we use a vibrator at the same time."
Finally, he agreed to try it. The ease of giving me an orgasm and the intensity of my pleasure won him over. We've used it ever since, and it's part of our love play. Now Robert will say in the middle of sex, "Let's get my buddy, Dr. Ruth!"
– from Better Than I Ever Expected: Straight Talk about Sex after Sixty (2006)

* 2021 update: These were 2006 prices. Now $109 to $264. Make sure your selection includes the "soft finger" attachment!


Note: I kept this excerpt in present tense although some crucial things have changed:
1.  I lost Robert to cancer in 2008, but I still love remembering precious moments like these, and I couldn't bear to shift the ending of this excerpt to past tense. 
2. I now have several favorite vibrators. The Eroscillator is still in the top four for solo sex and top two for partner sex!


Learn more about the Eroscillator