Are you having sex? What does that mean?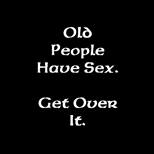 It's important for us to redefine what we mean by "having sex" and being "sexually active," especially with our changing bodies, relationships, and circumstances as we age.
In my view, "having sex" means doing whatever arouses and pleases us sexually, whether partnered (any gender) or solo, with or without sex toys, with or without orgasm, in any manner that turns us on.
Did I leave out anything?
It's annoying and it doesn't serve us when "having sex" or "sexually active" only refers to partnered sex, and especially when it only refers to PIV (penis in vagina) sex. Media, researchers, survey takers, doctors, please take note!
I'd like to invite a discussion here. Answer #1 and any of the others that interest you with as much information as you're willing to share:
How old are you, and how would you define "having sex" or being "sexually active" at this age?
Do you consider solo sex to be "real" sex? Why or why not?
If you were surveyed about whether you are sexually active, how would you answer? What would you mean by that answer?
Has your doctor or other medical professional asked you about whether you're sexually active?
If you asked your doctor or other medical professional about a sex-related concern? How did that go?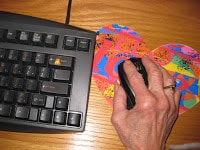 Please post your answers as comments here, or if you're confused about how to do that,
email me
with "post on blog for me" as your subject header, and I'll do it for you. (Include a first name of your choice — it doesn't have to be your own.)
Thank you. I look forward to sharing views with you about this important topic.
#AdultSexEdMonth