Blogging about Senior Sex since 2005!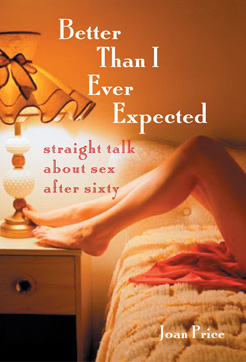 I've been blogging about senior sex since October 2005, when the topic was rarely discussed or written. My first senior sex book, Better Than I Ever Expected: Straight Talk about Sex after Sixty, was about to be published. I don't remember why I started a senior sex blog except that no one else was writing one. My first post was read by 30 people.  Ouch, my first two months of posts averaged 22 readers per post. It was a lonely endeavor.
But I stuck with it, learned what you wanted to read about and how to reach you, and, thank you, you started following this blog to get news and views about older-age sexuality. Now it's not rare that a post gets thousands of readers, occasionally 10,000 to 40,000. These days, you come here most often to read my sex toy reviews and to find information about concerns such as erectile problems, vaginal pain and how to enhance sexual pleasure.
I'm amused that the most-read post (48,000 readers) was titled "Looking for 'Granny Sex'?"  — when the whole point of that 2007 post was asking why so many people used "granny sex" as the search term that led them to my blog! Now that there's so much "granny porn" advertised, searchers of "granny sex" no longer land on my blog. I suppose that's a good thing.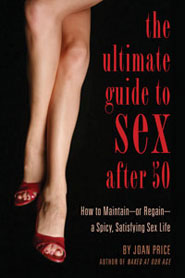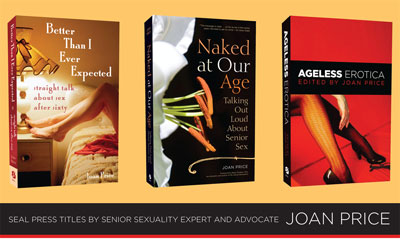 Over the ten years since starting this blog, I've written two more senior sex self-help guides and edited an anthology of senior erotica. Learn more here.
I no longer feel like a solitary voice. Other writers, speakers, and organizations have joined me in spreading the word that older-age sexuality can be a source of lifelong pleasure. We're now a movement.
Thank you all for following this blog and continuing to support my mission. Do you remember how you first found this blog, what you were hoping to find, or what captured your interest? I'd love to know. Please comment.